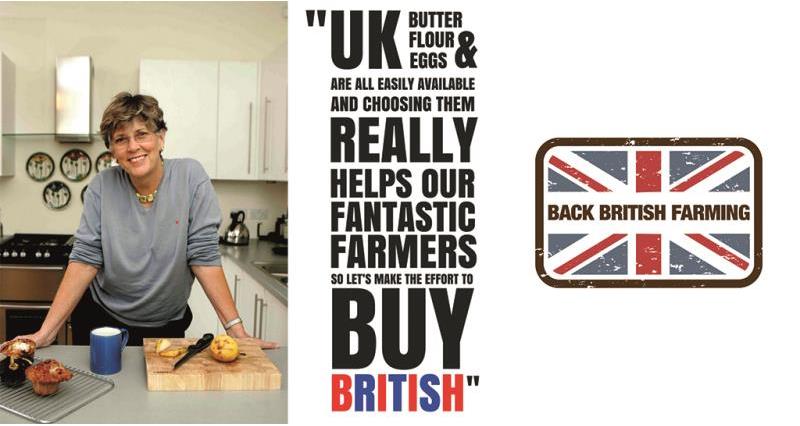 Backing British is a piece of cake, according to new Great British Bake Off presenter Prue Leith, and the National Farmers' Union (NFU) is giving you the chance to win one of five pairs of tickets to the BBC Good Food Show1.
For a chance to win, we want you to channel your inner Prue Leith and get your hands in the mixing bowl to create an all-British cake.
To enter, just take a photo of your British ingredients and a photo of your cake. Send it to us at NFU Online on Facebook, @NFUtweets on Twitter or tag @nfucountryside on Instagram in one post – don't forget to use #bakeabritishcake and follow us too.
Superstar baker Prue urges shoppers to buy British when they're baking: "UK butter, flour and eggs are all easily available and choosing them really helps our fantastic farmers. So let's make the effort to buy British."
Baking is more popular than ever2, with 19% of people saying they now bake at least once a week and nearly half baking more than they did five years ago and the NFU's new buying guide shows the public that eight major retailers are backing British baking by sourcing 100% of their flour, butter and eggs from domestic producers.
Entries are subject to the terms and conditions of the competition, which can be found here.
Notes:
15-18 June, Birmingham NEC
A survey carried out by Waitrose in 2015.