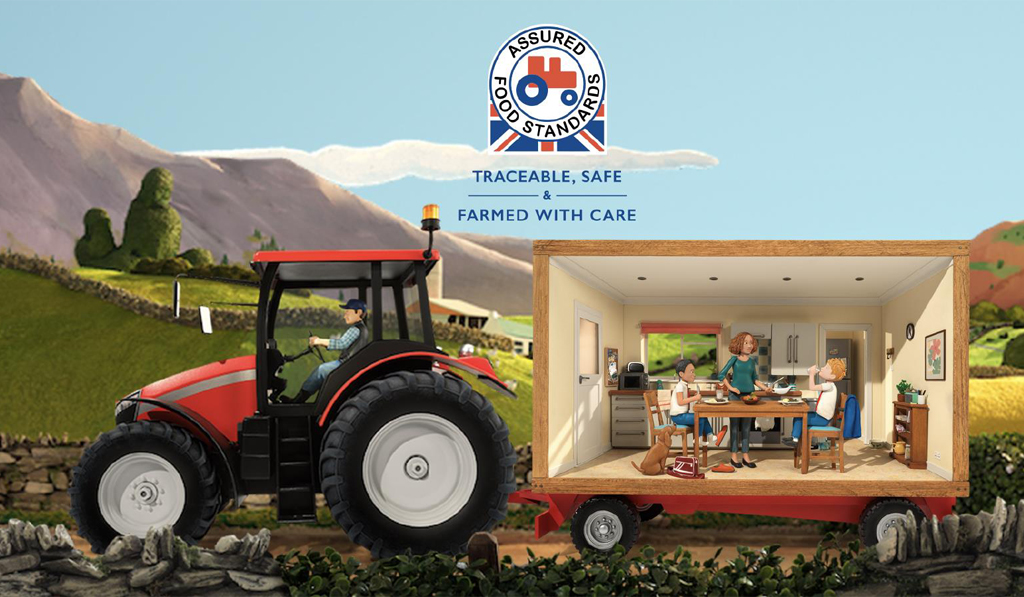 This week Red Tractor launched a new million pound TV advertising campaign to help raise the profile of the farmers behind the assurance scheme, and promote the high standards that they adhere to.
Watch their new ad below:
Red Tractor is a world leading farm and food assurance scheme that provides traceable, safe food. It's an easy signpost for consumers looking for British food and drink that they can trust.
Red Tractor has some of the most comprehensive farm and food standards in the world, covering more types of food and drink than any other. By purchasing Red Tractor you are supporting British farmers and food producers and choosing a World leading food safety standard for you and your family. We do the checks so you don't have to.
The Red Tractor logo can be found on millions of food and drink items sold in supermarkets and restaurants across the country. The Red Tractor team takes pride in bringing consumers traceable, safe, responsibly produced food.