There's something so magical about Christmas lunch. Tiptoeing downstairs while everyone is still sleeping to put the turkey into the oven; standing in the kitchen half asleep, peacefully alone, and looking forward to the day ahead.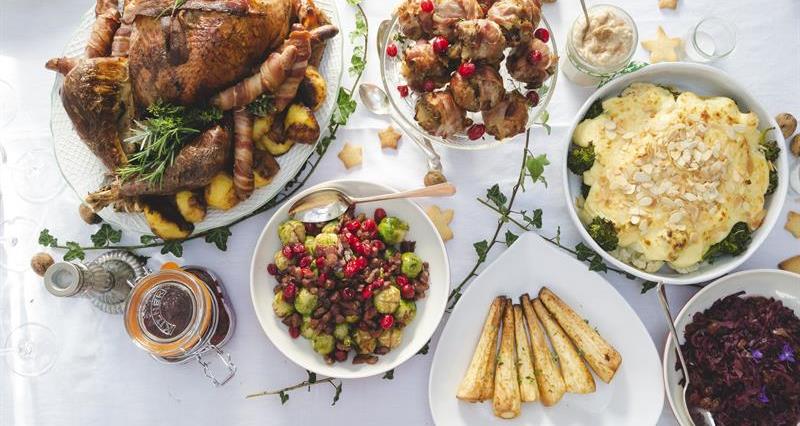 Traditions, memories, family quirks and a plentiful supply of food are what make Christmas so wonderful. To help you on your way with your Christmas dinner this year, we've teamed up with Miranda Gore Brown to help inspire you this Christmas. Miranda is a food writer, home-baking expert, director of The Kitchen School and passionate foodie. She was also a finalist on the first series of The Great British Bake Off.
Follow Miranda on Twitter @MirandaBakes, on Instagram and Facebook as Miranda Gore Browne.
Apple-stuffed roast turkey
Tweak these amounts to suit the size of your turkey
Ingredients:
Garden herbs
1 orange (cut in half)
1 lemon (cut in half)
2-3 apples (chopped in half if they won't fit into the cavity)
250g unsalted butter
Sea salt and pepper
Strips of bacon
These delicious flavours come out into the gravy, adding richness and taste.
Method:
Remove the giblets from the turkey.
Stuff the apples, orange and lemon into the cavity with a bunch of garden herbs.
Soften the butter and then rub all over the turkey.
Season with salt and pepper.
Cover with a tent of foil and roast in a hot oven for as long as the turkey cooking guidelines recommend, basting regularly.
Half an hour before the turkey is due to be cooked, remove from the oven, take off the foil and pour all the meat juices into a pan ready for your gravy.
Baste the bird and then place two strips of bacon on top; then put the uncovered turkey back into the oven to brown.
Remove from the oven and check it's thoroughly cooked. Leave to stand for at least an hour (covered in foil on the worktop) before carving – this will give you time to turn up the heat in the oven and roast your vegetables.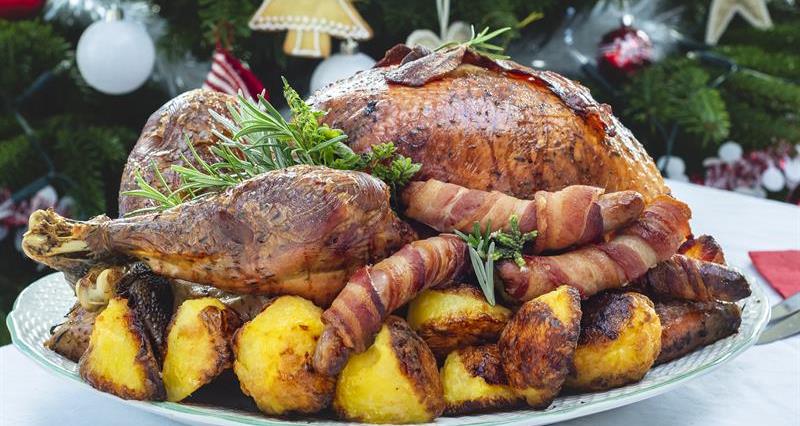 Brussel sprouts with Applewood smoked bacon, cranberries and red wine
Ingredients:
Half a red onion
6 rashers of smoked streaky bacon
500g sprouts
Red wine
Fresh cranberries
Method:
Chop the red onion and put it into a frying pan with a little butter to soften.
Add 6 rashers of smoked streaky bacon, chopped into 1 cm pieces, or buy bacon

lardons

.
Steam the sprouts until they start to soften.
Add a few tablespoons of red wine and a handful of fresh cranberries, simmer and reduce the liquid.
Finally, mix together with the sprouts. Best served immediately. Make at the last minute.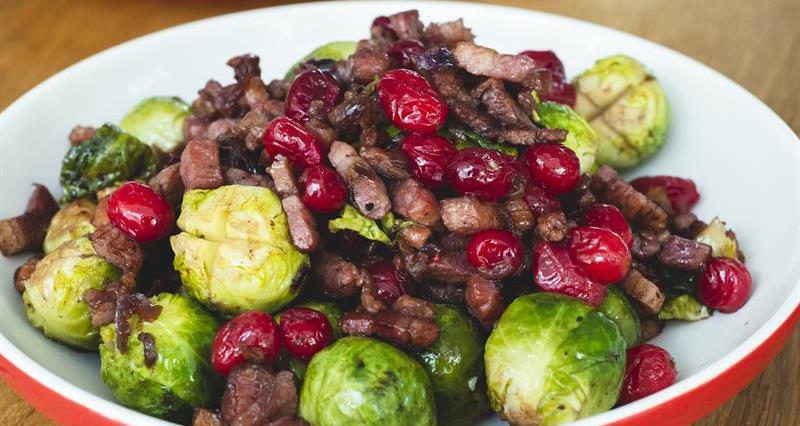 Parsnips in honey
Method:
Peel, top and tail the parsnips and leave them whole, unless they are very fat, then slice into halves or quarters long ways.
Roast in a little oil in a hot oven (200 degrees) until cooked.
Remove the parsnips from the oven, spoon over some honey and pop back into the oven for about 10 minutes, taking care not to burn them.
Sprinkle with thyme leaves before serving.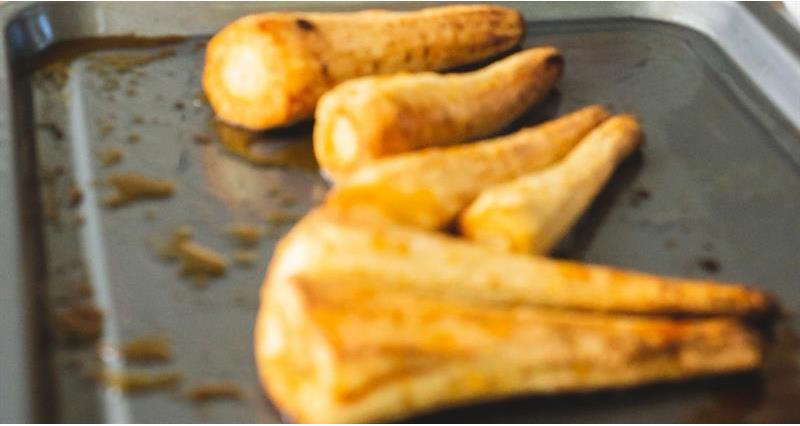 Roast potatoes, goose fat, rosemary and sea salt
There's nothing much that beats the taste of potatoes roasted in goose fat. Pop a jar in your shopping basket as soon as you spot it at your local butcher's or farm shop and keep it ready for this foodie delight.
Simply peel, soak in cold water, lightly parboil and then carefully spoon into the hot goose fat.

Sprinkle with flakes of sea salt and roast in a searing hot oven.

Add fresh rosemary from the garden for the last 10 minutes of cooking.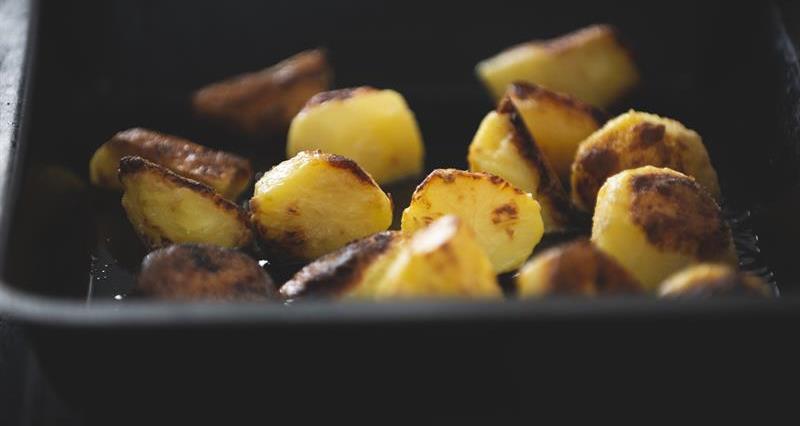 Pigs in blankets
Simply twist a rasher of bacon around each chipolata and roast in the hot oven – these are usually the last things to pop in when the turkey has come out.