The British poultry industry provides nearly half the supply of the nation's favourite meat – chicken. Not only that, it's one of the most innovative, efficient and progressive sectors in British farming.
The nation's taste for poultry meat is not slowing down, in fact its popularity is growing every year and each of us now eats 23 kilos of chicken every year.
Here's some things you may not know about the sector:
Welfare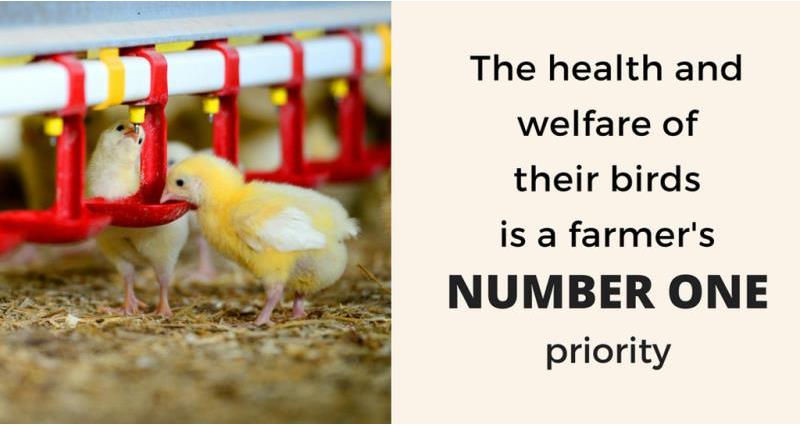 The health and welfare of their birds is a farmers' number one priority and they are raised in environments where they have access to food, water, warmth and plenty of space to roam and scratch.
On modern farms, it's a lot easier for farmers to create the best environment for great bird health and welfare. Farmers can practice strict biosecurity to best protect their birds from the risk of disease, such as Avian Influenza.
The poultry industry takes the health of its birds incredibly seriously and has slashed its use of antibiotics, for example, by 71% since 2012.
Standards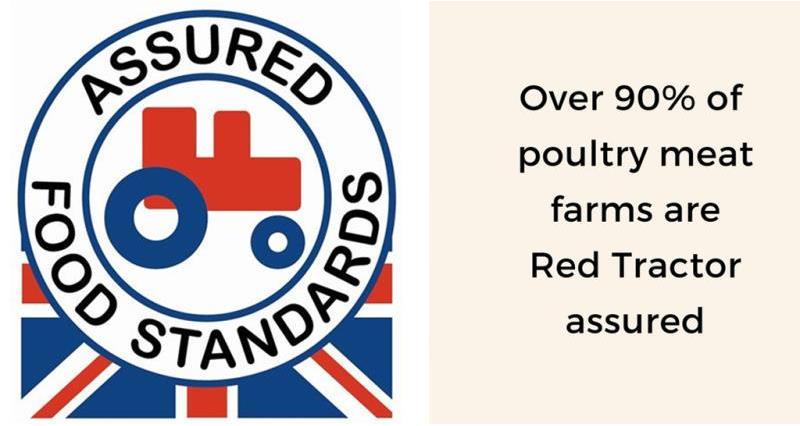 The UK has some of the highest standards in the world and over 90% of poultry meat farms are Red Tractor assured. This means that their product meets strict standards of animal welfare, safety, hygiene and traceability.
Red Tractor farms are checked by the assurance scheme every year to make sure they are complying with their strict standards. These farm visits by Red Tractor are much more frequent than any Government inspection, providing the best level of assurance to the British public.
Red Tractor standards also go over and above the legislation laid out in law too. For example, Red Tractor requires a lower density than both EU and UK legislation. In short, this means more space for chickens.
Production and economics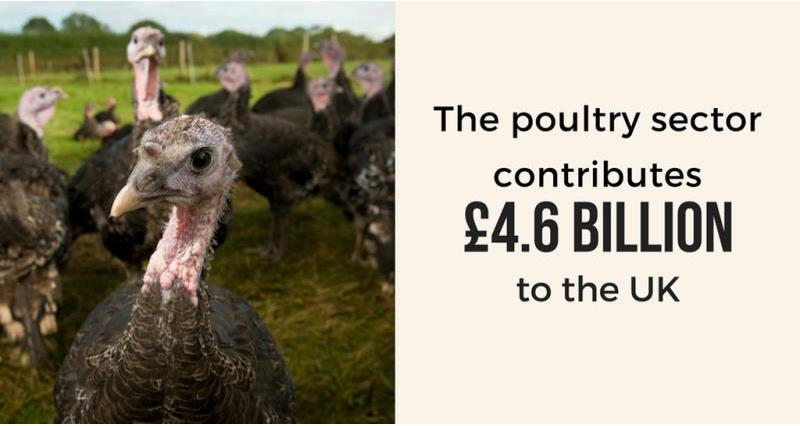 The sector rears nearly a billion birds for food every year, providing almost half the meat that the country eats.
Consumption of poultry meat in the UK has increased continuously for over 30 years and it is now the most eaten meat in the country, accounting for 41% of consumption.
The poultry meat sector is a significant contributor to UK economic growth and skills. It contributes £4.6 billion to UK GDP (gross domestic product), supports 35,400 direct jobs, a further 37,900 indirect jobs and supports a tax contribution of £1 billion.
Training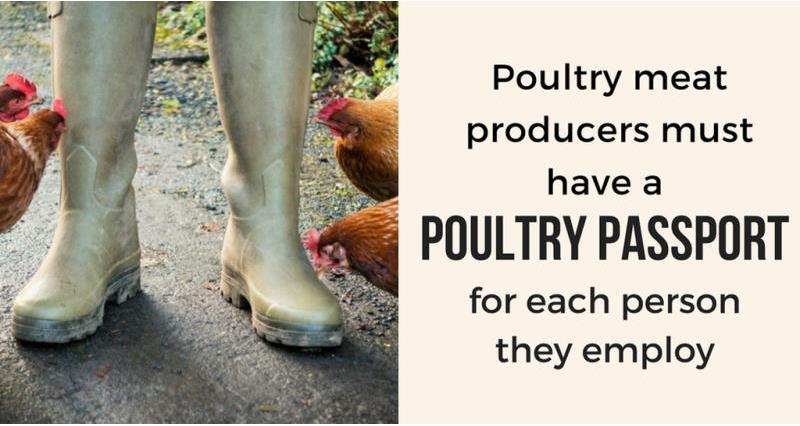 The poultry sector takes training of staff incredibly seriously and under assurance schemes, such as Red Tractor, they are required to train all full-time, part-time, temporary and family members to ensure they can carry out their role professionally.
All poultry meat producers are required to adopt a Poultry Passport for each staff member which ensures training is maintained and staff are developed.
There are plenty of industry initiatives too. The NFU runs its Poultry Industry Programme which takes 16 young professionals in the sector and gives them a comprehensive tour of the sector over an 18 month period. It covers retail supply chains, hatcheries, media and leadership training, politics, and much more.