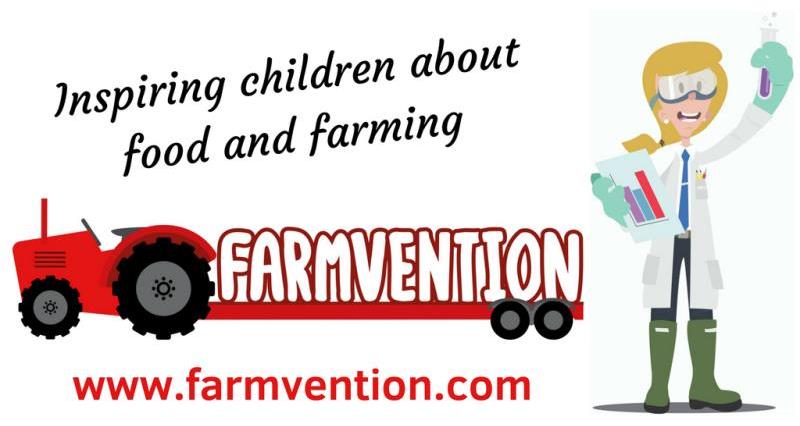 A new education competition from the NFU is set to inspire primary school children to learn about food and farming. And the finalists will get the chance to present their ideas at a special event at the Houses of Parliament.
Farmvention (when farming meets invention) is a new competition launching in September to primary schools. The theme of the competition is linked to STEM (science, technology, engineering and maths) and is designed to help children learn about the issues faced by farmers and growers in the UK.
The NFU has teamed up with the Association for Science Education to make some curriculum-based resources that will allow children to use their creativity and ingenuity to help solve some of these problems.
Farmvention comprises three challenges that can be entered individually or in teams. These are:
Tractor of the future
Happy, healthy hens
A truly British snack
The award-winning science museum Thinktank in Birmingham will host 60 school children to launch the competition on 6 September. The competition will be judged on four criteria:
Problem solving
Creativity and innovation
Environmental impact
The benefit for farmers and food producers
The overall winning school will get the exciting opportunity of being turned into a farm for the day. Finalists will present their ideas at a prestigious event at the Houses of Parliament during British Science and Engineering Week 2019, as well as winning fully-funded farm visits, robotics kits, data loggers and chef visits. All entrants will become certified 'farmventors' and receive a reward pack including a certificate and mini prize.
What is STEM?

STEM is a combination of science, technology, engineering and mathematics and is a significant focus for schools across the UK. The combination of STEM subjects is synonymous with a problem-solving approach to learning, proven to provide deep learning experiences that stay with children for a long time. Enterprise competitions, such as Farmvention, are shown to be one of the most effective tools when inspiring future career choices - a textbook opportunity to inspire the next generation about food and farming.