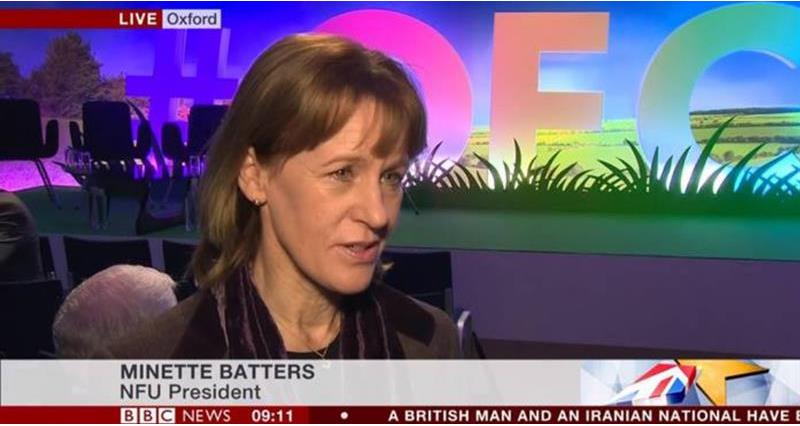 2019 started with a bang at the Oxford Farming Conference, where NFU President Minette Batters called on Government to protect food standards after the UK leaves the EU. She appeared across various BBC platforms including the BBC news channel, BBC lunchtime and evening news, Radio 4's Today programme (1hr 34m) and Radio 5 Live Drive (21m 30s), as well as doing an interview for Channel 4 News with Jon Snow.
This month the four UK farming unions, which includes the NFU, NFU Cymru, NFU Scotland and Ulster Farmers' Union, wrote a letter to MPs outlining the immediate impacts a no-deal Brexit would have on food and farming in Britain. Several newspapers including The Guardian covered the story.
Following the defeat of Theresa May's withdrawal deal, NFU President Minette Batters was interviewed live on BBC Radio 4's Farming Today where she said that the NFU will be assessing any deal against its six key principles which were agreed at an Extraordinary meeting of the NFU's Council in December. These principles include avoiding a no-deal and ensuring free and frictionless trade with our biggest trading partner.