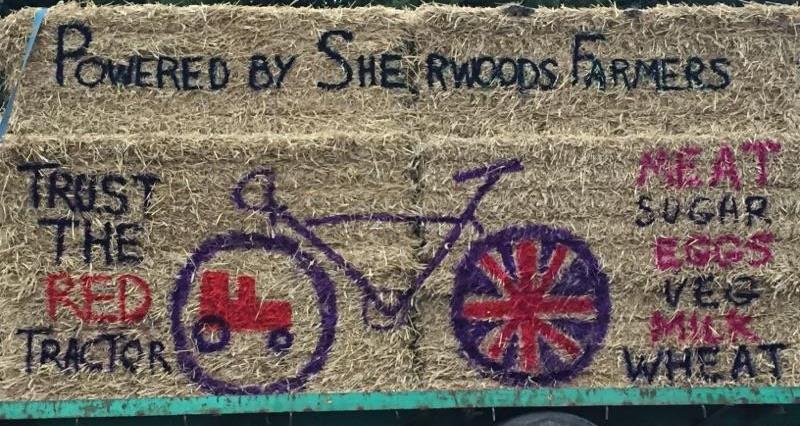 Our farmers in Nottinghamshire got right behind the Tour of Britain as Stage 4 of the race passed through the East Midlands this week.
As the cyclists made their way through the beautiful countryside, our British farmers lined the route with their "Proud to Produce" field banners.
With British farmers managing over 70% of the landscape in England and Wales, the banners were displayed by our farmers along the route to show just how proud they are of farming and the countryside, and to encourage others to Back British Farming.
See also: It's a sheep stunt for the Tour of Britain
Take a look at the pictures by scrolling through the images below:
You can check out our interactive map to see where the other field banners are stationed across the country. The occasion even saw one British farmer get his sheep showing their support - you can see how in this video:
How can you back British Farming?
1. Buy British produce! Use our sourcing guide to find out where you can buy what's delicious and British. Look out for the Red Tractor logo with a union flag to know you are buying quality British food.
2. Think seasonal. Not sure what's in season now? Check out our seasonality chart to find out when British fruit and veg are at their best.
3. Spread the word! Tell friends and family why it's so important to back British farming. Ask them to follow us on Facebook, Twitter and Instagram and sign up to our monthly e-newsletter.