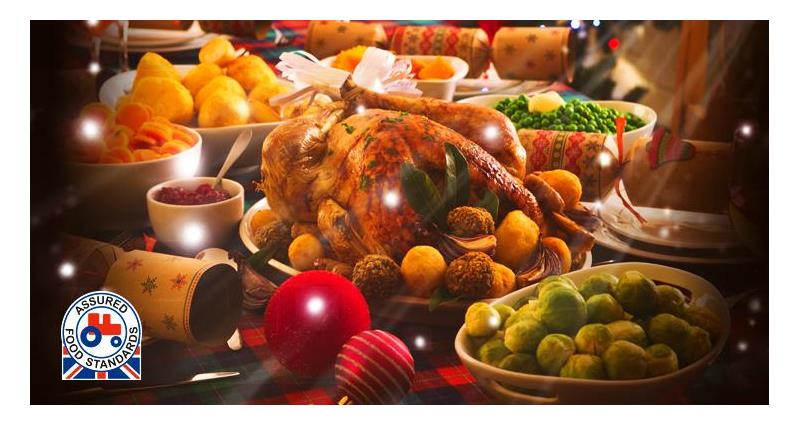 If there's one time of year we go the extra mile to source delicious food and drink, it's at Christmas.
Buy fresh fruit & veg | cook your turkey | order a turkey | recipe tips | festive drinks
With only a week to go until Christmas Day, many of us are doing the last minute jobs like filling the stockings, working out cooking times and planning the final food shop.
There are lots of fresh and seasonal British vegetables in the shops in December, helping to give your festive feast a final flourish. Use our seasonality chart to find out what veg you could be dining on this Christmas.
Already panicking about cooking your turkey? Don't worry! Our tips on preparation, cooking times and carving technique (straight from the farmer's mouth) will help take the pressure off.
There are hundreds of festive recipes out there, but here are a few of our favourites.
Love em' or hate em' Brussels Sprouts are a staple Christmas dinner veg! Try this Creamed Brussels sprouts with nutmeg recipe for something a bit different.
What's the perfect recipe for crisp, golden roast spuds? We think Roasted Potato Perfection from our friends at Love Potatoes might be it!
-And when it comes to your centrepiece, we favour this roast turkey with cider syrup and British veggies recipe – could you get any more British?!
Not ordered your turkey yet? Fear not, British farmers to the rescue! Some of your local turkey farms will still have birds available to buy for a few days yet. Find a local turkey farm by entering your postcode into our turkey finder.
When it comes to backing British, choosing a quality British tipple is a great way to start. English sparkling wines are giving their foreign counterparts a run for their money, with top French winemaker Taittinger planning to establish a vineyard in the UK.
If wine isn't your thing, there are hundreds of British beers to choose from. Why not wow your guests this Christmas by matching British beers with your festive meal? We've got some suggestions to help get you started.