What's creamy, tasty or crumbly and made in Lancashire out of cows milk?
Lancashire cheese is very versatile being able to be used in lots of recipes and makes great cheese on toast. To showcase the best of seasonal produce why not try this tasty recipe to showcase February's parsnips and Lancashire's much love cheese - Layered parsnip and Lancashire Bake. For more on what's in season, visit The Great British Larder.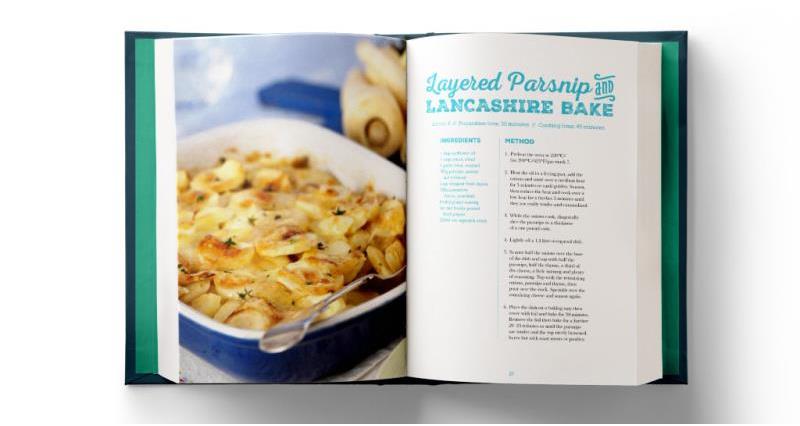 Lancashire cheese is one of England's great cheeses, and is still made in the traditional way as it has been for a couple of hundred years. Lancashire cheese is made in Lancashire with Lancashire milk, it is made over two days, a throwback to the times when it was made on farm from small batches of milk collected over several days. Today the milk is still separated from the curds and then kept overnight, on day two a fresh batch of milk is separated from the curds and the two batches are combined before it is pressed to form the cheese. This unusual multi day curd process gives the cheese its unique flavour.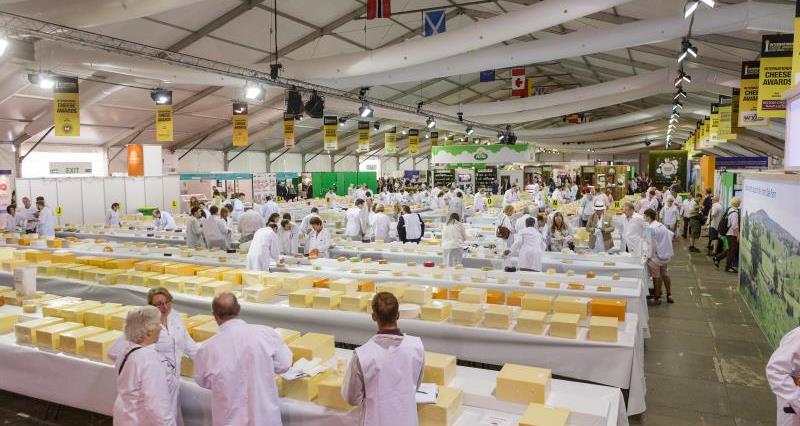 Approximately 3000 tonnes of Lancashire cheese is made in the county each year. There are several traditional cheese companies making Lancashire cheese including household names like Mrs Kirkham's, Dewlay cheesemakers and J J Sandham, all located in the PR3 postcode area, using milk from a small geographic area around Goosnargh north of Preston. Dewlay cheesemakers is a family run dairy that has been making Lancashire cheese for three generations, they employ 75 people and make 2000 tonnes of cheese a year, half of which is traditional Lancashire cheese. They make all three types of Lancashire cheese; creamy and tasty which have a traditional flavour and popular amongst locals and the newer crumbly style which is more popular to a wider audience. The cheeses win multiple awards and can be bought in retailers across the country.
Serves: 6 | Preparation time: 30 minutes | Cooking time: 45 minutes
Ingredients
1 tbsp sunflower oil
1 large onion, sliced
1 garlic clove, crushed
750g parsnips, peeled and trimmed
2 tsp chopped fresh thyme
150g Lancashire cheese, crumbled
freshly grated nutmeg
salt and freshly ground black pepper
250ml hot vegetable stock
Method
1. Preheat the oven to 220°C/fan 200°C/425°F/gas mark 7.
2. Heat the oil in a frying pan, add the onions and sauté over a medium heat for 5 minutes or until golden. Season, then reduce the heat and cook over a low heat for a further 5 minutes until they are really tender and caramelised.
3. While the onions cook, diagonally slice the parsnips to a thickness of a one pound coin.
4. Lightly oil a 1.4 litre ovenproof dish.
5. Scatter half the onions over the base of the dish and top with half the parsnips, half the thyme, a third of the cheese, a little nutmeg and plenty of seasoning. Top with the remaining onions, parsnips and thyme, then pour over the stock. Sprinkle over the remaining cheese and season again.
6. Place the dish on a baking tray then cover with foil and bake for 30 minutes. Remove the foil then bake for a further 20–25 minutes or until the parsnips are tender and the top nicely browned. Serve hot with roast meats or poultry.