We all know Christmas wouldn't be Christmas without a tree taking centre stage among the festive decorations. But the extreme weather experienced this year has had a real impact on the British Christmas Tree sector. What you may not know is…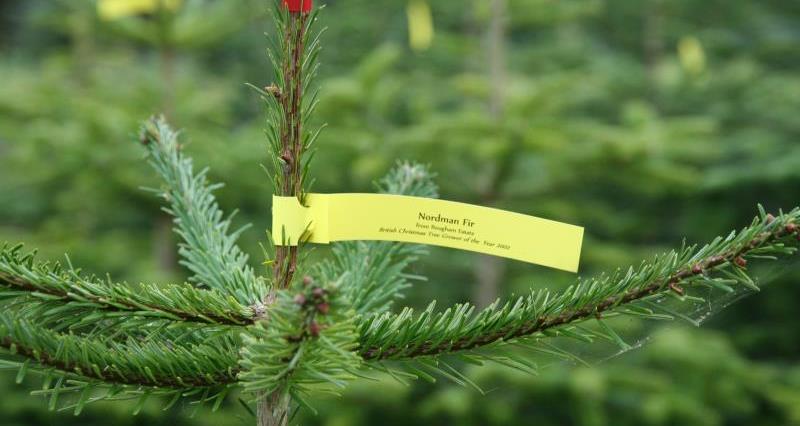 The prolonged dry weather over the summer has had a real impact on the growth of trees this year. Oliver Combe, chairman of the British Christmas Tree Growers Association, says "Shoppers won't encounter problems sourcing trees this year, because it's mainly the newly-planted ones, which are some time off harvest, that have really suffered.
"We've never known a year like it. Growers are coming to terms with the extent of the losses and we are already seeing them begin the process of repairing damage by planting this autumn and again next spring. Growers will be working hard to replace their losses and ensure there is a stable, long-term supply to the market.
"The UK has an excellent environment for growing Christmas trees with good soils, an ideal climate and normally 'reliable' rainfall. Our growers will be able to recover and, long-term, this may be an opportunity for UK growers as it appears the situation was much worse on mainland Europe."
Did you know?
7 million Christmas trees are bought each year
A typical 6 to 7 feet high Christmas tree is between 10 and 12 years old
The 4 most popular varieties of Christmas trees are:

Nordmann Fir - dark green foliage and soft leaves, with good needle retention
Norway Spruce – often regarded as the traditional tree, it is usually a tidy pyramid shape with a typical Christmas tree smell.
Blue Spruce - elegant with natural blue foliage.
Fraser Fir - leaner in shape with much denser foliage and a lovely balsam fragrance.

80% of trees sold tend to be the Nordmann Fir variety
Find out more at www.bctga.co.uk/