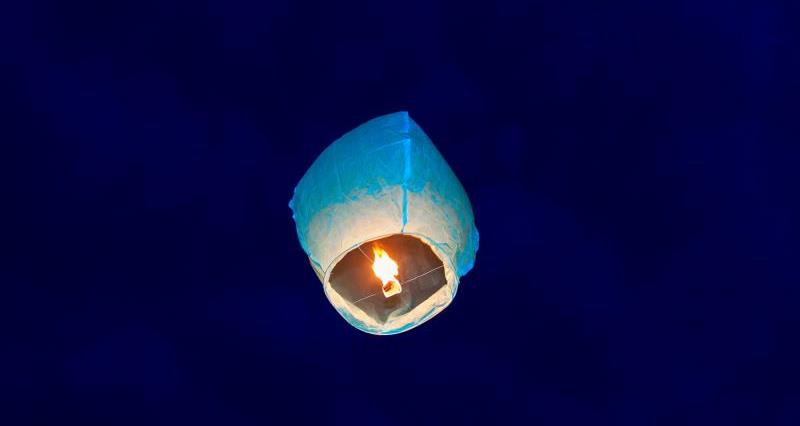 If you were to throw a crisp packet or newspaper to the ground, you might reasonably expect to be fined and spoken to by the authorities. But somehow, setting fire to a paper sky lantern and releasing it to land who-knows where, is still deemed acceptable.
Well, we don't think so, and are calling for an outright ban. Yes, they might look pretty, but in the run-up to Bonfire Night and the festive season, there's many better ways to celebrate.
So, what are the risks?
Litter nuisance
Farmers and other landowners have to clear up the remnants of sky lanterns from their fields. Don't be fooled by bamboo lanterns marked 'biodegradable' – they can still take decades to degrade.
Fire
Once a sky lantern is lit, nobody knows exactly where it will land. Fields of standing crops, hay and straw stacks, houses with thatched roofs, plus lots more are all at significant risk of being set alight.
Animals and livestock
Sky lanterns can cause suffering or even kill animals and livestock. Not just by fire – sky lantern debris can cause immense stress and injury, particularly if animals eat it. Animals eating lantern debris can suffer from tears or punctures to internal organs, leading to a potentially life-threatening situation.
False alarms
Sky lanterns pose a significant danger to aviation traffic such as planes and helicopters. There are concerns that lanterns can be drawn into aircraft engines and can delay take-off and landing.
In addition, lanterns drifting across a night sky are also commonly mistaken by the public and coast guards for marine distress signals.