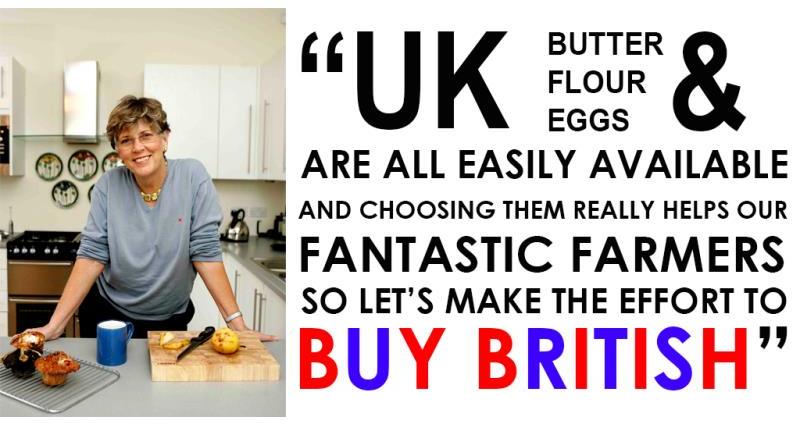 Easter is the perfect time of year to get creative in the kitchen and bake up some tasty treats to share with your friends and family. And now we've made it even easier to British farming with a baking-themed buying guide.
The latest in a series of buying guides, it means you can see at a glance which major supermarkets are sourcing British flour, eggs, butter and sugar.
New Bake Off presenter and longtime supporter of our Back British Farming campaign Prue Leith is also urging the great British public to choose British ingredients. She said "UK butter, flour, eggs are all easily available and choosing them really helps our fantastic farmers. So let's make the effort to buy British."
Here are a few of our favourite cake recipes for you to try out – just download these free recipe cards and get baking! Don't forget, if your favourite British fruit isn't in season at the moment, lots of supermarkets will stock frozen British fruit which is a great way to enjoy seasonal British fruit at any time of the year!