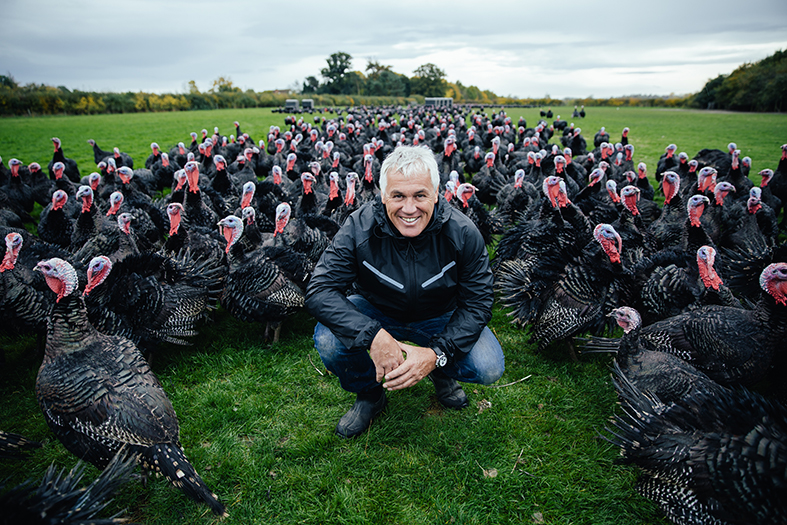 We've made it easier for you to find your farm fresh British turkey this Christmas.
As anyone who has served up Christmas dinner will know, this is one meal that is rarely flung together last minute. But with the trend for sourcing ingredients from local producers on the up, those with a penchant for food provenance will be all ears to the news that turkey farmers offering birds direct from the gate have come up with a handy order by deadline of 10 December.
A growing interest in buying farm produce means more and more turkey farmers are offering a direct purchase service, giving shoppers access to delicious local fayre close to home.
Like choosing the tree, ordering the turkey for Christmas is also becoming a popular festive event – part and parcel of the run up to the celebrations. Luckily there's an online directory to help smooth the process, by way of the NFU's Turkey Finder. Just pop in your postcode for a list of local turkey farmers to choose from.


There are many reasons and ways to Back British Farming, but buying turkey directly from the farm where it has been produced ensures you're supporting British farmers' high animal welfare standards, and choosing a bird that has been fed a natural diet, bred for its natural flavour and has been reared locally.
You can also download our British Turkey leaflet which contains practical tips from preparation to cooking times, and will help take the stress out of Christmas day.
Why not match your British turkey dinner with delicious British produce by checking out our What's In Season? poster to see a list of seasonal British fruit and veg to look for in the shops.
Remember, when shopping at a supermarket you can back British farming by looking carefully at the country of origin labelling and keeping an eye out for the Red Tractor logo with the Union flag to ensure you are purchasing fully-traceable food produced on British farms.
Our supermarket guide looks at each major food category, and lists which retailers are sourcing British for their own-brand products so you can choose to Back British Farming with your shopping choices.