NFU horticulture and potatoes board chair Ali Capper was interviewed by BBC Sunday Politics East (46m 30s) on whether farmers will have enough workers to harvest crops this year. She said that the sector needs a scheme that will allow non-EU workers to help pick and pack fruit and veg that the public "love and adore".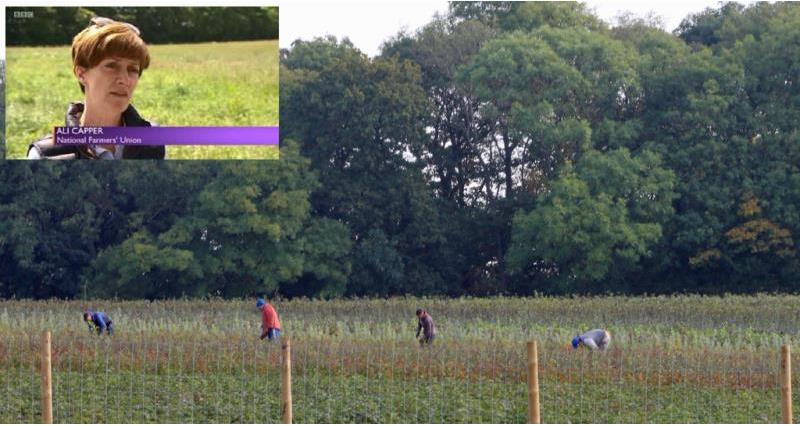 The startling fact is that currently more than three-quarters of the workers picking, processing and packing our fruit and veg come from eastern Europe.
The industry needs commitment that there will be sufficient numbers of permanent and seasonal workers from outside the UK post-Brexit. The food and farming sector, worth £112 billion, provides the raw ingredients that feed the nation and there must be recognition of its importance to the UK economy.