Summer wouldn't be the same without a bowl of strawberries drizzled with cold cream, whether that's sat on Murray's Mound or after your BBQ in the garden. So if the much loved strawberry is your summer berry go-to, then you are in for a good summer, as this year's crop is available in abundance - bigger, sweeter and juicer than previous years thanks to the cold start to the year and the warmer days since.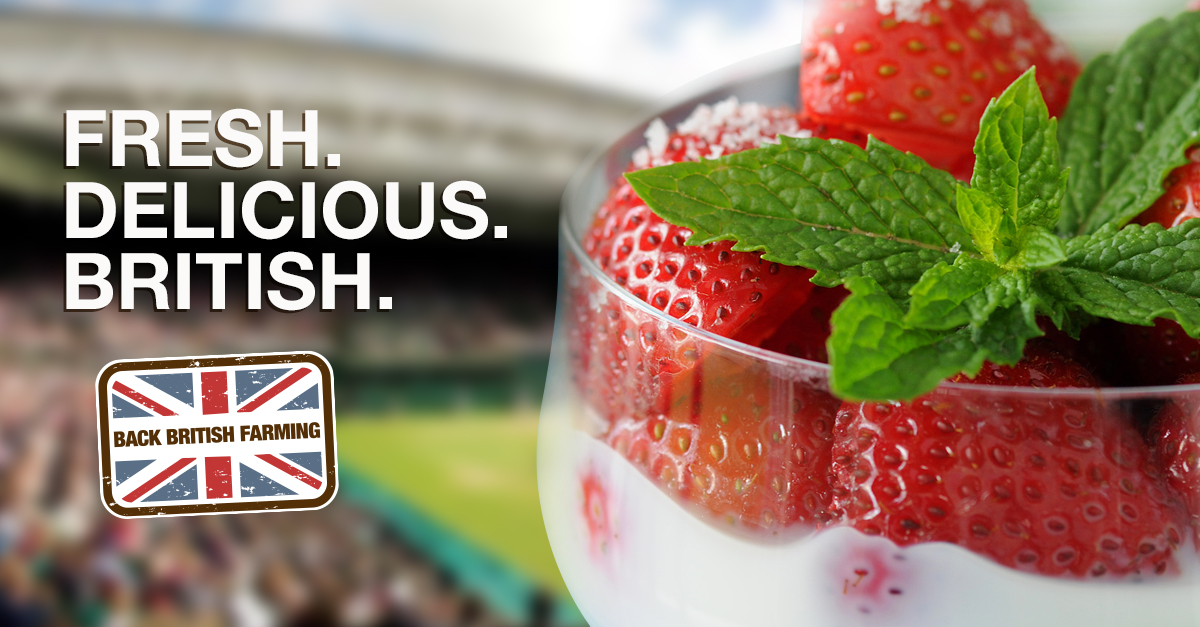 We want to know your favourite way to eat strawberries - is it with cream, in jam, on a scone...? Let us know below!
Find out more about how we grow strawberries here in the UK from Jaswinder Singh of Vicarage Nurseries.
A Wimbledon tradition
As Brits, we often associate strawberries with the summer time and Wimbledon, where it is a custom for those watching the tennis to tuck into a delicious punnet of juicy strawberries with a serving of cream.
Every day during Wimbledon, strawberries are picked the day before and arrive at Wimbledon at approx. 5.30am for inspection and preparation.
During the fortnight of Wimbledon, the catering team get through:
28,000 kg (112,000 punnets) of English strawberries
7,000 litres of dairy cream
135,000 ice creams
Strawberries aren't the only food that goes down well at Wimbledon. Caterers also supply:
- 330,000 cups of tea and coffee
- 320,000 glasses of Pimms
- 234,000 meals
- 230,000 bottles of water
- 110,000 pints of draught beer and lager
- 86,000 ice creams
- 76,000 sandwiches
- 44,000 litres of milk
- 30,000 pizzas
- 29,000 bottles of champagne
- 28,000 kg (140,000 servings) of English strawberries
- 25,000 scones