From the magazine...
Eat, walk, sleep... Worcestershire
Worcestershire has a long heritage of producing food synonymous to the area; think asparagus from Evesham and plums from Pershore. So it's worth delving a little deeper to discover what else it has to offer and you will soon find out that, whatever the time of year, there's something delicious and seasonal for you to try.
Fresh apples and pears and winter vegetables dominate at this time of the year and there are some great farm diversification businesses offering visitors something a little bit different. If this has whetted your appetite, then read on for the main course.
Clive's Fruit farm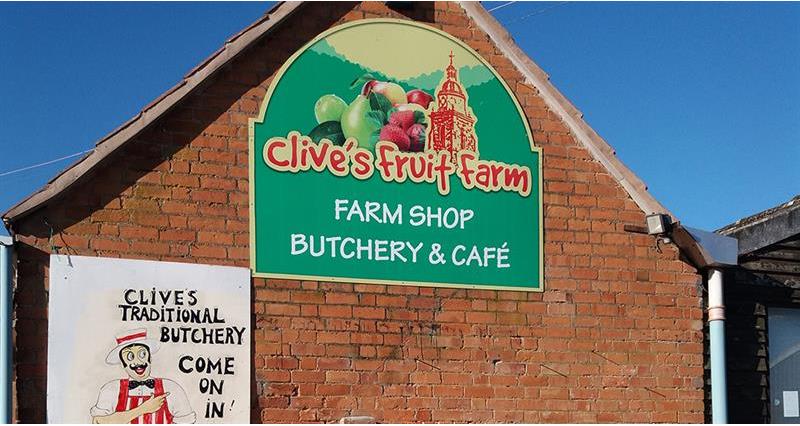 Originally a pig farm, the Clive family farm near Upton-on-Severn is now a thriving diversification business, complete with pick-your-own fields, orchards, farm shop, café, and fruit juice making. The farm covers 50 acres and has a family-orientated friendly feel, with pigs and chickens for the children to see and plenty of fruit including apples, pears, strawberries and cherries for families to enjoy picking together.
"My husband Charlie's grandfather had this as a pig farm years ago, then Charlie's father took over and it became more of a fruit farm as they put apple trees in for the pigs to shelter under," explains Jayne Clive. "Then in the 1960s, Charlie's father became one of the pioneers of pick your own.
"So then we took over in 1988. We started off by converting three pig sties into the first farm shop, but now have doubled the size of it."
Clive's apple and pear juice is made at the farm and is sold to other local farm shops, cafes and businesses, as well as to Waitrose and Ocado. They produce around 70,000 bottles a year. Employing around 35 people in the summer and 12-15 during the winter, the family has now opened a shop at its second farm, which covers 50 acres at Cropthorne, near Pershore, and is being managed by son, Richard.
Jayne is delighted to be keeping it in the family. "Richard went to college and then worked in Australia and New Zealand and has agreed to run the Cropthorne site for the next two years, which we are really pleased about."
Visit: Clive's Fruit Farm, Upper Hook Road, Upton Upon Severn, Worcestershire WR8 0SA
Find online: www.clivesfruitfarm.co.uk
Churchfields Farm and Droitwich Salt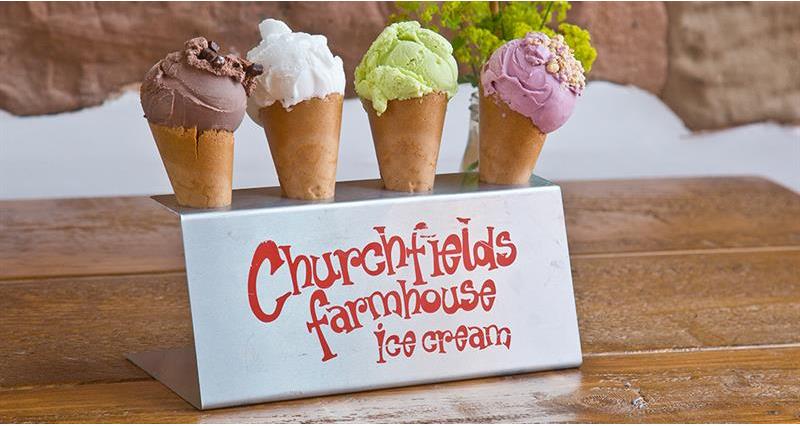 For a family-run dairy farm, diversification into ice cream is a natural progression and this was certainly the case for Churchfields Farm. It's been followed by the conversion of old barns into a farm shop and restaurant, which has proven very popular.
But not content to leave it there, last year the business bought the rights to the brine that's on tap in the centre of Droitwich and now makes award-winning salt, too.
With many strings to their bow, Churchfields, which is run by Will and Gillian Kerton, pictured, is thriving, but they haven't lost touch with their farming roots, ensuring visitors get the chance to see the shorthorn dairy cows that are at the heart of the farm.
"Gillian's great-grandfather set up the farm originally with shorthorns," says Will, "and then her father expanded the farm from about 35 acres to 350 acres and moved to Holstein Friesians, but now we have gone back to dairy shorthorns again.
"Gillian set up the ice cream business about 15 years ago and has won lots of awards with it. It was this reputation that helped us when Wychavon Council said they were putting out to tender for the brine and someone to make Droitwich salt."
The farm has a biomass boiler which generates a great deal of heat, so making salt seemed a great way to harness some of this energy and put it to good use.
"This is when I joined the partnership to drive forward the salt production," says Will, who spends some time on the farm and the rest as a charted surveyor and auctioneer for Frank Knight. "The family has been known for doing quality, natural milk, then ice cream, and now we have this wonderful natural product, salt."
The move into salt is already paying off, with Droitwich Salt winning a Great Taste award within a year.
"We then teamed up with Tony Macneil, as we like collaborating with local people. He has a smokehouse about three miles away so