From the magazine...
Eat, walk, sleep... Northumberland
Beautiful and wild, Northumberland is the perfect place for a food trail, with its small population and abundance of farmland producing a wide range of produce for visitors to enjoy.
From honey and smoked fish to cheese and ice cream, farmers and producers are providing a truly local culinary experience with as few food miles as possible and a provenance that is pure Northumberland.
Here's just a taste of what you will find in England's northern-most county.
Taste of Northumbria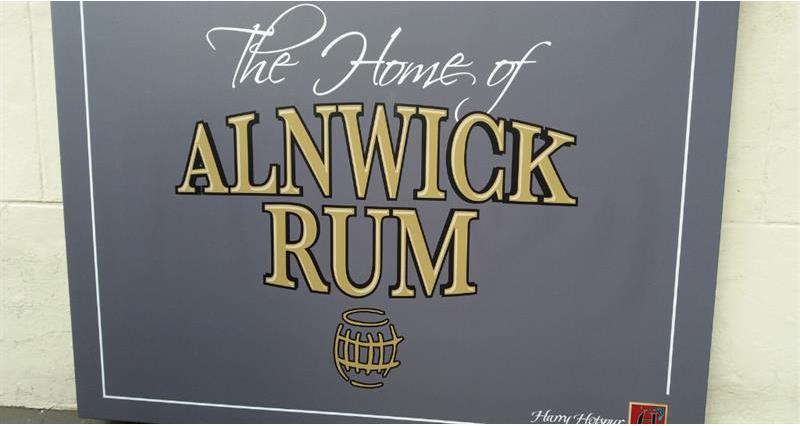 As the name suggests, Taste of Northumbria is filled with food and drink delights from all around Northumberland. It's fair to say there's a lot more drink than food, and the chance to try before you buy, led by the cheerful, enthusiastic Jannick means the shop, located ion the centre of Alnwick, is host to a constant flow of customers looking for their favourite tipple. It makes it slightly more difficult to have a chat to Jannick, who has to break away to serve customers, but in between tastings he reveals that many of the people who come in are looking to taste the famous Alnwick rum.
Alnwick rum first came onto the market in 1914 and, in 2013, it was taken over by Harry Hotspur Holdings, who have reinvented the brand and turned it into one of the country's most acclaimed niche rum companies. They also run Alnwick Brewery and have a sister operation, which makes mead, among other things, on Lindisfarne. These drinks are sold at Taste of Northumbria, along with many other local products, including gins, whisky and vodka.
"Alnwick rum is iconic, so people come from miles around to try it," says Jannick. "One drink we are particularly proud of is a dark rum blended with Lindisfarne ginger wine, which is a real winter warmer."

Go with the flow and have a taste of the golden spiced rum, enjoying the warming sensation on the palate and the distinctive taste of ginger and richness of spiced fruit.
Visit: Taste of Northumbria, 6 Market Place, Alnwick, Northumberland, NE66 1HS
Find online: alnwickrum.com
Craster Kippers
You can't visit this heritage coastline without trying some of the traditional seafood, especially the famous kippers. People come from miles around to eat the smoked herrings that have been produced by four generations of L Robson & Sons in the village of Craster, near Alnwick.
There have been smokehouses on the site since 1856. "Things have changed a bit since then," says Neil Robson, who now manages the business. "At one time there were probably 50 or 60 smokehouses, but now there are only a few left. People come mainly for the kippers, but we do smoke other seafood like cod and haddock too," says Neil.
There's a shop on site where you can buy your kippers, and other smoked fish and during the main tourism season visitors can eat in the seafood restaurant while enjoying glorious views over the harbour.
Visit: L Robson & Son, Haven Hill, Craster, Alnwick, Northumberland NE66 3TR
Find online: kipper.co.uk
Doxford Hall Hotel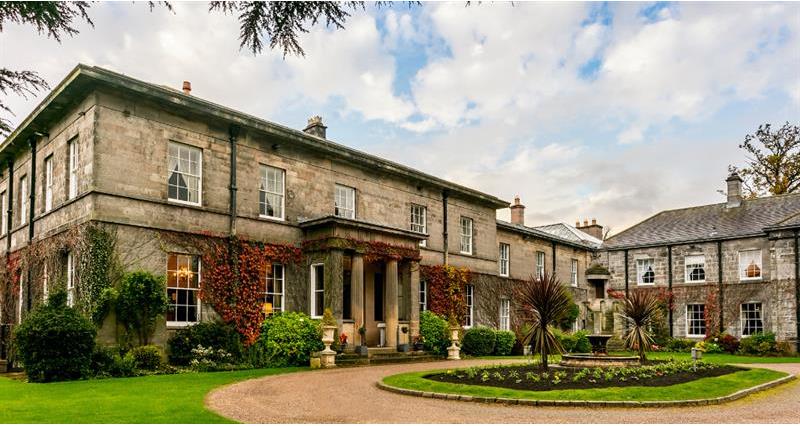 This Georgian masterpiece, built in 1818, has been lovingly restored over the years and offers visitors beautifully-appointed bedrooms and elegant lounges and an award-winning restaurant. Wood panelling lines many of the walls, and a sense of homely grandeur is found in the antique grandfather clocks,