From the magazine...
Eat, walk, sleep... Norfolk
Norfolk is known for its big skies, expansive fields and gentle coastline - but it's also a food and drink lovers' gem. The east-coast county has a wealth of well-stocked farm shops and delis, gastropubs and seafood joints, which make it their mission to show-off local food and drink.
And Norfolk is not short on variety, with everything from cheeses and ice creams to oils, liqueurs and ales, from famous crabs, cockles and smoked fish to succulent meats, salamis and pies.
The countryside, with its sand and pebble beaches, rivers, marshes and fields of crops, is also perfect for walking and picnics. Think cosy pubs around village greens, make-shift restaurants with sea views and farm shops in wooden huts and red-brick barns.
J Lee Fisherman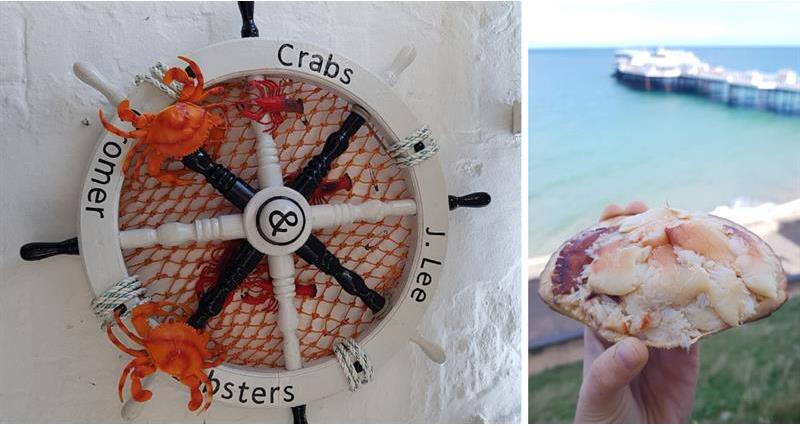 Start the day early and sit against a breakwater on Cromer beach, watching the fishermen return with their famous catch – Cromer crabs. One fisherman is John Lee, whose father, grandfather and great-grandfather were all fishermen. In the summer he gets up at 3am to head to sea.
The fresh crabs are usually in the family's crab and lobster shop, up by the cliff in New Street, by midday, so they make the perfect lunch by the seashore.
"They say Cromer crabs are the sweetest and nicest crabs you'll have," says Jamie. "They're more meaty." This is thanks to the area's chalk shelf and nutrient-rich waters.
Visit: 13A New Street, Cromer, NR27 9HP
Find online: jleecrabstallcromer.com
Wiveton Hall Cafe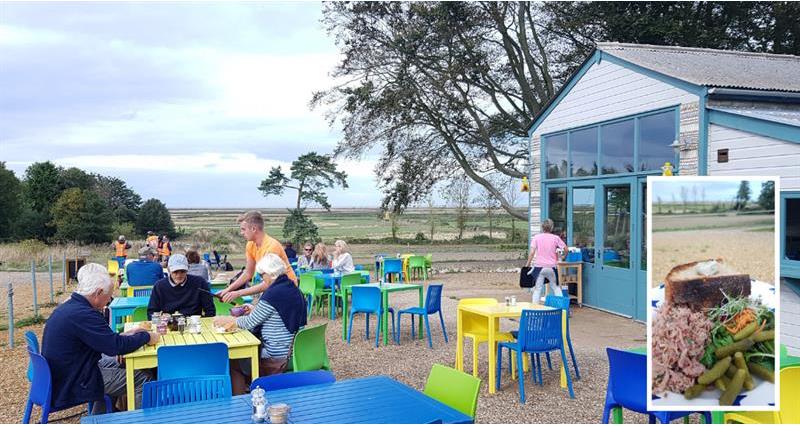 Wiveton Hall Cafe – or rather its charismatic owner, Desmond McCarthy – is something of a local legend after becoming the subject of a BBC2 series, 'Normal for Norfolk'.
Everything about this cheerful cafe (formally a pig shed) screams joy: the bright blue, green and yellow tables outside look towards the marshes, which run up to a slice of cobalt blue sea and a big wide sky.
The food is equally colourful and fresh produce from Wiveston Hall Estate is used in many of the dishes on the menu. The pulled ham hock is freshly made with sourdough bread and it's worth contemplating the panna cotta made with the estate's raspberries. If you come in the summer you can get out into the fields and pick your own raspberries on the estate.
In the rustic farm shop you'll be able to browse the range of Wiveton's homemade produce.
Visit: 1 Marsh Lane, Wiveton, NR25 7TE
Find online: www.wivetonhall.co.uk/restaurant-cafe
Cley Windmill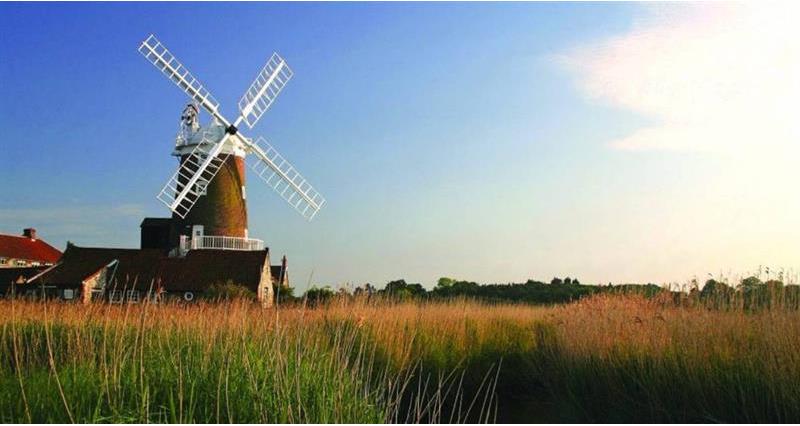 The walk from Blakeney curves back towards Cley-Next-The-Sea and the 18th Century walls of the windmill come into view.
Grain from the surrounding fields used to be