From the magazine...
Eat, walk, sleep…Monmouthshire
Syling itself as the food capital of Wales, Monmouthshire is bursting with rural food entrepreneurs and is also home to a number of popular food festivals.
Green & Jenks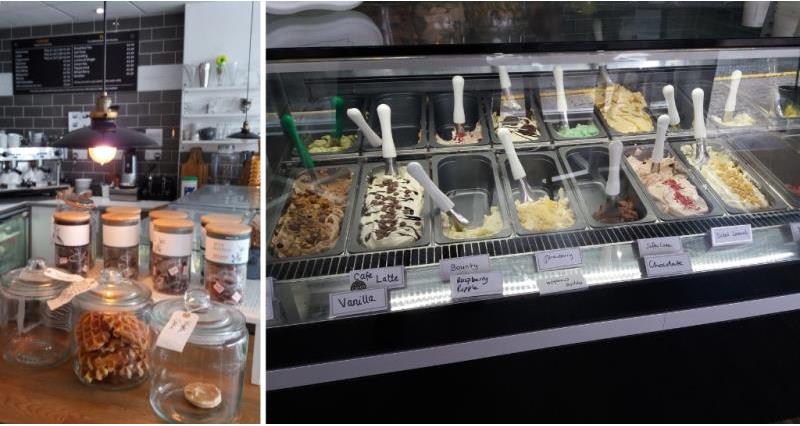 Priding themselves on their locally-sourced ingredients, Green and Jenks Gelato House has a vast range of delicious, freshly-made gelatos, sorbets and frozen yoghurts that you can enjoy in a variety of cones and tubs.
Situated in the centre of Monmouth, the original business was established in 1888 by Frederick Green and is both independent and family-run, with the fifth generation now at the helm. It relaunched in 2015, after a break of more than 50 years, and the decision was made to name it after two of their ancestors.
The company makes gelato, which is considered to be healthier than ice cream, in the laboratory in the basement of their shop using milk sourced from around Monmouthshire and fruit such as strawberries, raspberries and cherries grown in Herefordshire. It is served warmer than ice cream and so gives a more intense flavour.
Their shop is located in a Georgian town house and has plenty of seating, both inside and out, but the main focus is the wonderful array of colourful gelatos that fill the counter, enticing you in and tempting you to try a little of everything. You won't be disappointed, whichever flavour you choose, but take time to savour it in the pleasant surrounds of the tea room, or, if the weather allows, outside on the garden terrace enjoying some late autumn sunshine.
Visit: 11 Agincourt Square, Monmouth NP25 3DY
Find online: greenandjenks.com
Apple County Cider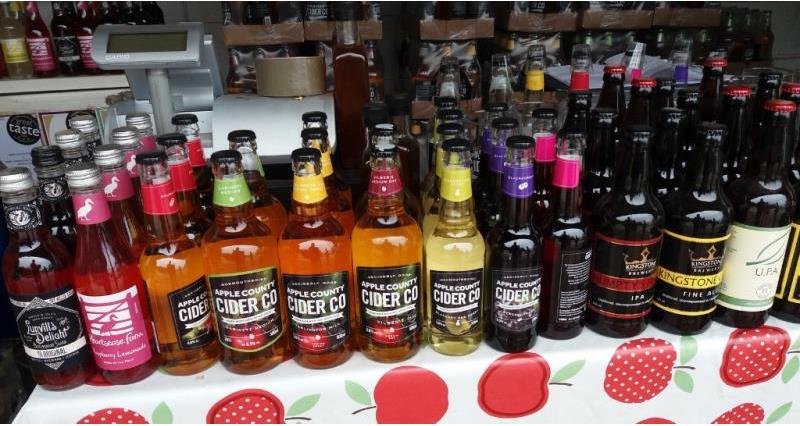 A long drive down a bumpy isolated lane with fruit trees on one side stretching as far as they eye can see tells me I am not lost but am, in fact, on the right track for Apple County Cider. Located at Whitehouse Farm, near Skenfrith, the orchards are a family business run by Ben and Steph Culpin. The apples were originally planted in the 1960s by Ben's stepfather, who was contracted to a national cider-making company. He then experimented with making his own cider and encouraged Ben to help out. In 2008, Ben moved back to the farm as a full-time cider-maker and in 2014, Apple County Cider was born.
Since then the business has produced a number of award-winning ciders and also took the prestigious Guild of Fine Foods Great Taste awards best product from Wales in both 2015 and 2016.
On arriving in the farmyard you'll find the small shop in the barn bursting with cider and perrys. Visitors just ring the cider bell for service, but if you want to stay a little longer there are pre-booked tours you can enjoy including tutored cider tasting and tour, a delightful three-mile orchard walk and also an orchard picnic. If you have just popped in for a few minutes, then can talk you through what's in the cellar and offer a tasting at the cellar door before you decide what to buy.
Visit: Whitehouse Farm, Newcastle, Monmouthshire, NP25 5NS
Find online: applecountycider.co.uk
White Castle Vineyard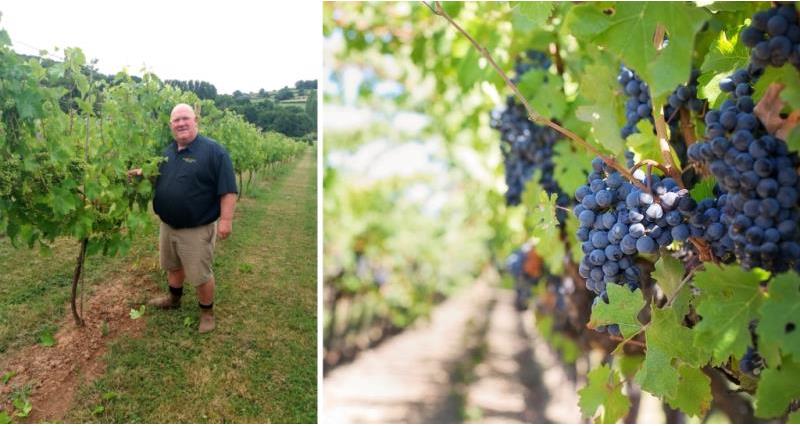 Anyone who thinks that the Welsh climate is not conducive to producing world-class wines will find they are very much mistaken. And if you need proof of the quality of viticulture in Wales, then a visit to White Castle Vineyard will set you straight.
Here, owners Robb and Nicola Merchant not only produce award-winning wines, they also grow and bottle top quality red wines, much to the surprise of almost everyone who visits. But don't take it from us – listen to top wine expert Oz Clarke.
"We get a different climate here even to Abergavenny," says Robb, "and we have a reputation for red wines. I have met Oz Clarke a few times and he has said that the pinot we make here is one of the best red wines in this country."
When Robb bought the land from the council, he was intent on farming it and turned the milking parlour into a bungalow. He worked for Royal Mail and farmed in his spare time. But wife