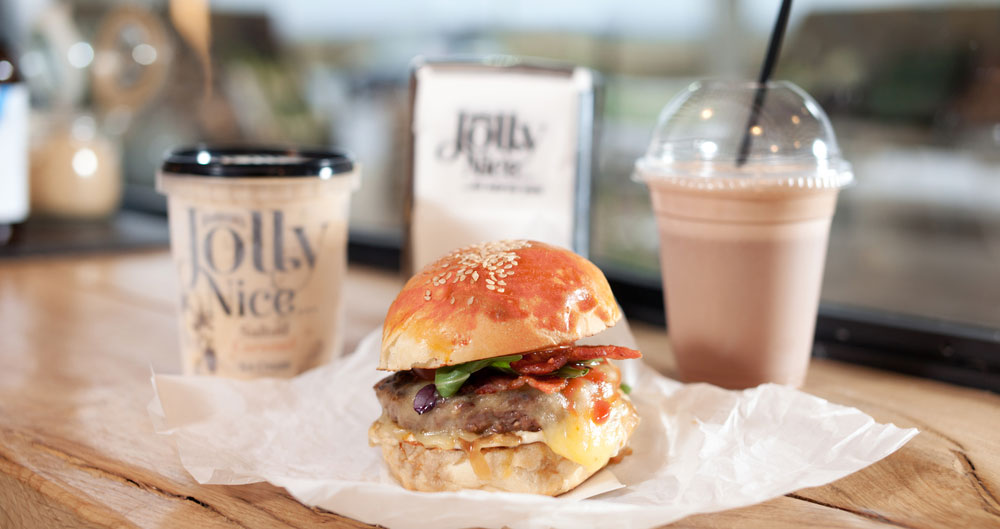 From the magazine
Eat, walk, sleep... Gloucestershire
Away from the chocolate box charm of the Cotswolds, the north and west of Gloucestershire is outstandingly beautiful and, what's more, there are fewer crowds. Check out our pick of artisan producers from the region.
Severn & Wye Smokery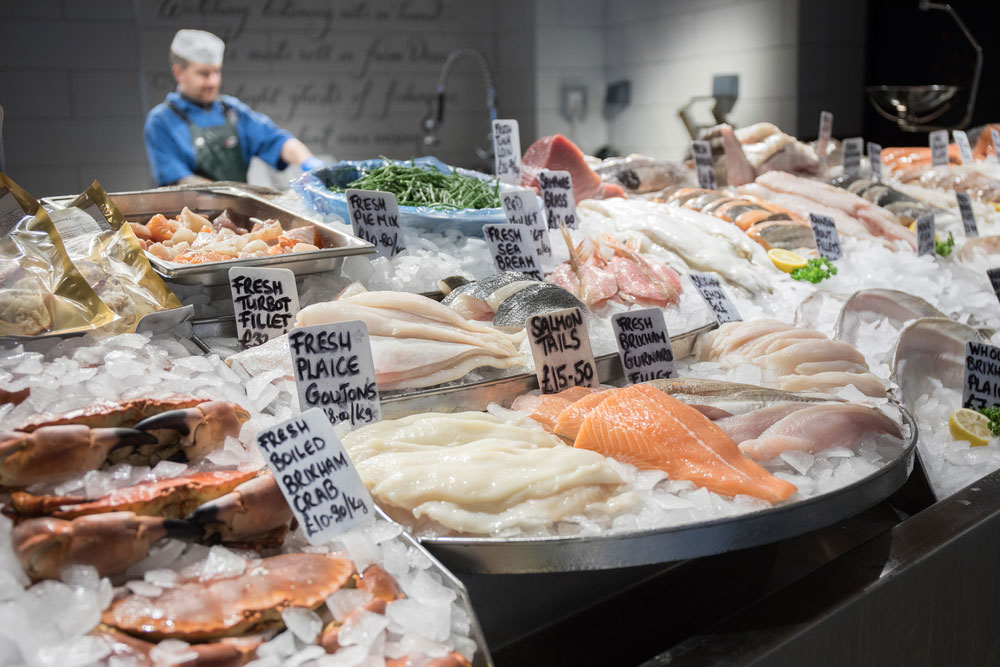 The Severn & Wye Smokery is situated on the edge of the Royal Forest of Dean, between two of England's most famous rivers. It boasts a fine dining restaurant, café, food hall and fish counter; all situated in the beautifully renovated barn, opened by The Duke of Gloucester in October 2017. So high end is the produce and décor you could be in Chelsea but, then again, the Severn & Wye Smokery supplies many leading British retailers and venues, including Fortnum & Mason, the Royal Opera House and Claridge's. Culinary director Greg Nicholson trained with Marco Pierre White and Michel Roux and oversees a menu including signature dishes such as beetroot gravadlax, local eel with bacon and eggs, smoked sea bass and a mixed smoked platter.
Visit: Chaxhill, Westbury-on-Severn GL14 1QW
Find online: severnandwye.co.uk
Winstone's Ice Cream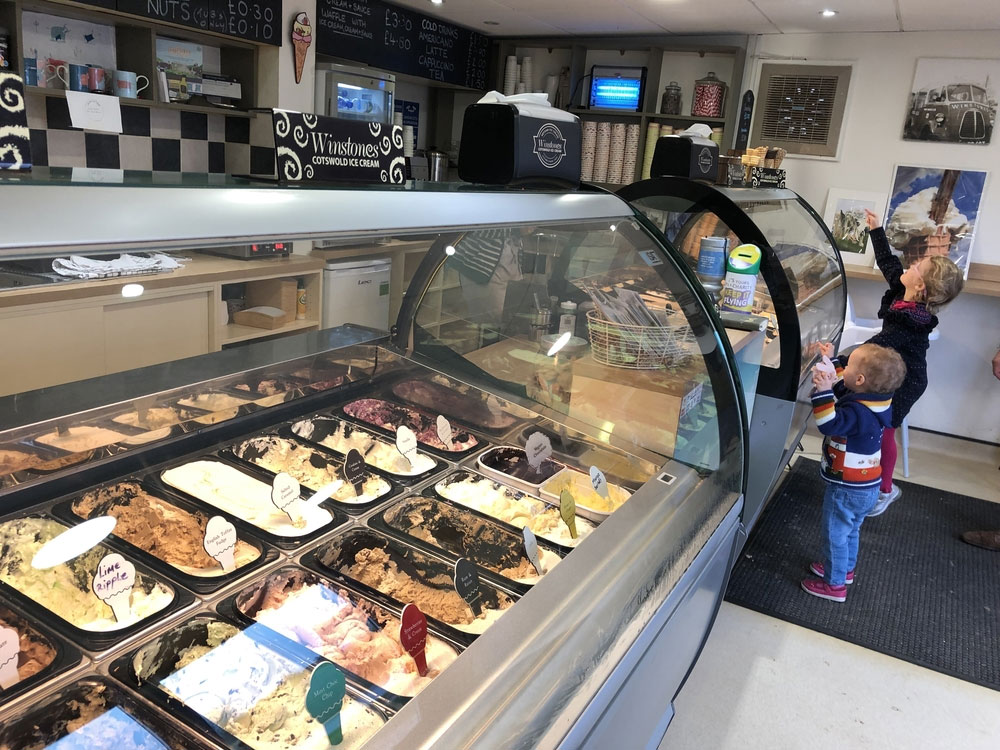 Established in 1925 by Albert Winstone on Rodborough Common, Winstone's remains a family business. Things have changed over the decades, although they do still have some vintage ice cream vans available for weddings, birthdays and, peculiarly, funerals. Winstone's makes 32 varieties of ice cream, hand-churned using local milk delivered every day in drums.
Visit: Green Acres, Bownham, Rodborough Common, Stroud GL5 5BX
Find online: winstonesicecream.co.uk
Jolly Nice Farm Shop and Café
Jolly Nice has breathed new life into a formerly abandoned garage forecourt on the A419 between Cirencester and Stroud. It sells sustainable, free-range, local produce sourced either from owner Rebecca Wilson's family farm near Westonbirt or friends' farms nearby, and almost exclusively Gloucestershire. Rebecca can pinpoint the farmer, breed, and how the animal was reared for all of the meat products she sells so the customer can be confident of an ethical provenance. The cafe has twin yurts, complete with wood-burner, and in warmer months customers can enjoy rare-breed sausage rolls, Jolly Nice beef burgers (from pasture-grazed cattle at Rebecca's farm) or Kentucky-fried pheasant breast from local shoots at tables in the picnic meadow. Rebecca also sells ice cream made by her daughter Harriet with milk from her short-horned cattle.
Visit: Frampton Mansell, Stroud, GL6 8AZ
Find online: jollynicefarmshop.com
Poulton Hill Estate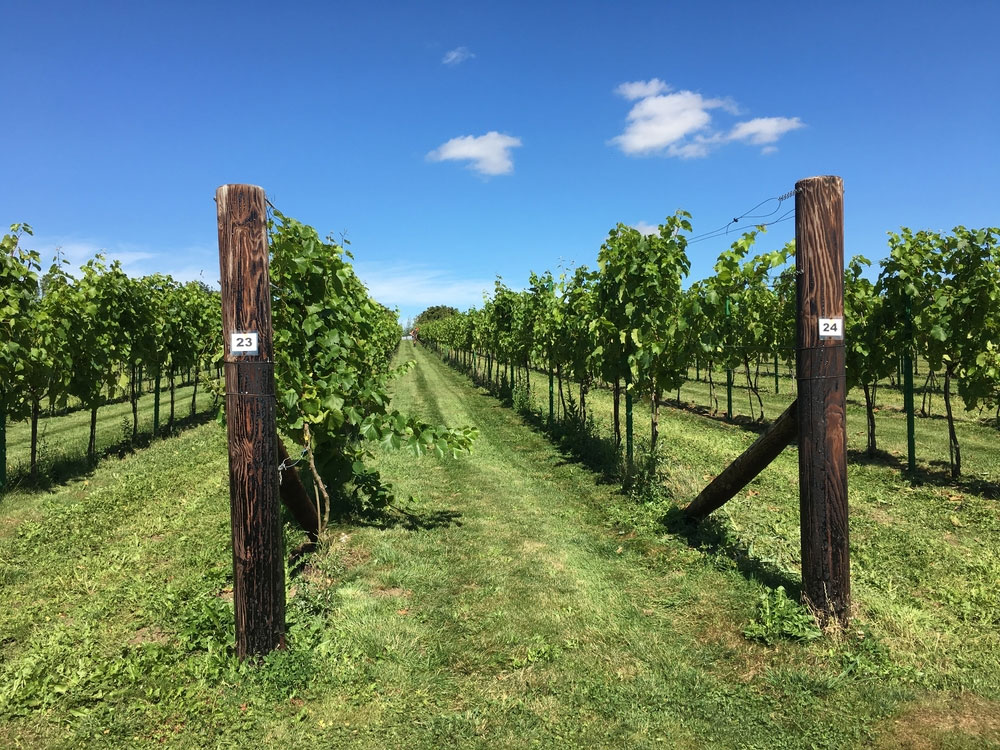 Poulton Hill, just to the east of Cirencester, isn't an obvious place to grow grapes but managing director Tiléri Charles-Jones is well on the way to making the Poulton Hill Estate vineyard a success. The grape varieties grown were chosen to complement the climate, geography and soil perfectly. They range from the white Bacchus and Seyval Blanc to red Pinot Noir, Regent and Rondo, which are carefully blended and balanced by an experienced winemaker to create a range of white, rosé and sparkling wines. The estate's 8,800 vines were planted on the warm and sunny south-facing slopes of Poulton Hill Estate in 2010, had their first harvest in 2012, and, soon after, were winning awards, including commendations in the International Wine Challenge in 2017 and 2018 and three bronze medals in the Wines of Great Britain Awards 2018. The grapes are harvested around mid-September to October with the help of local volunteers – in return for a harvest lunch with lots of wine! The estate also runs tasting evenings, lunches and tours of the vineyard which can all be arranged by appointment.
Visit: Poulton Hill Estate, Poulton, Cirencester GL7 5JA
Find online: poultonhillestate.co.uk
Read more about these and more artisan producers from Gloucestershire in the June edition of Countryside magazine. There's also details of a spectacular self-guided walk from Symonds Yat to Biblins Loop.