From the magazine...
Eat, walk, sleep... Buckinghamshire
Scenic countryside, the rolling Chiltern hills, picturesque villages, what's not to like about south Buckinghamshire? Add to this a whole variety of pubs, hotels, farm shops, breweries and even a chocolatiere and it's surely a prime county for a food trail. You might be surprised to discover that wine is made here and that it seems to be a bit of a thing too for pubs and butchers to merge into one establishment. So let's hit the road and discover some of the unexpected food delights of this beautiful shire county.
The Butcher's Tap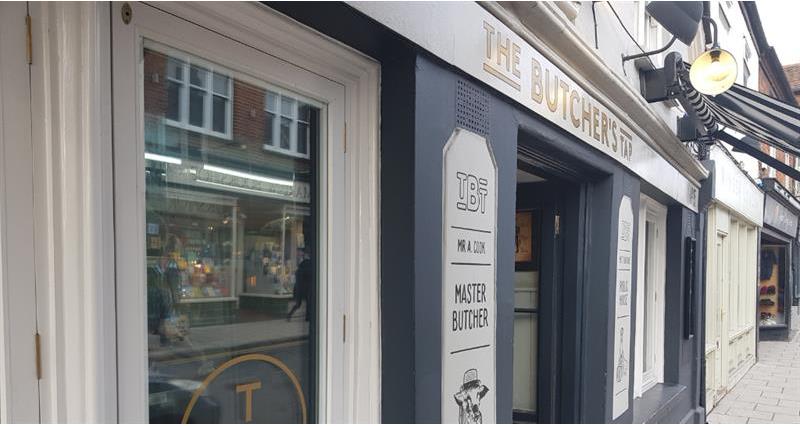 Fancy a pint while ordering your weekly supply of mince and sausages? Well, this is exactly what you can do at the Butcher's Tap in Marlow, which brands itself as Master Butcher and Pub. Walk through the door and on your right is a traditional butcher's counter and on your left is seating for you to take the weight off your feet and enjoy a glass or two of ale.
The meat at the counter is locally-sourced and the pub is proud of its top-quality produce that offers heritage and traceability. Take a seat during the day for a snack and a drink while you decide what you want for your tea. The butcher's counter closes at 5.30pm and the pub reverts to a traditional drinking establishment with a good selection of ales, wines and spirits.
Visit: The Butcher's Tap, 15 Spittal Street, Marlow, Buckinghamshire SL7 3HJ
Find online: butcherstap.co.uk
Harrow and Hope
When you come from a family of wine merchants, it's no surprise that you might know a lot about wine. But Henry Lathwaite has taken his interest a big step further by planting his own vineyard in the depths of the Thame Valley.
After spending a few years making wine using other vineyard's facilities around the world, he and wife Kaye decided they wanted their own vineyard.
"Being from the Thames Valley I couldn't understand why there weren't more vineyards here; it's right in the middle of the country, it's hot in the summer, it's got chalk and slopes, but then we realised that getting the land is the biggest barrier as it doesn't come up for sale often.
"We moved to Marlow to rent while looking for a permanent place to live and this site came up randomly and looked perfect, so we jumped at it. We bought it in February 2010 and, by May that year, we put in 20,000 vines and we haven't looked back since.
"We have 16 acres of champagne varieties: chardonnay, pinot noir and pinot meunier, which is standard. All our blends are dominated by pinot noir, but we do a blanc to blanc as well, which is 100% chardonnay."
Tours are held regularly throughout the year, hosted by Henry and Kaye, who take visitors around the vines, into the wine-making area where Henry explains the more technical side of the process and then finishes off with a wine tasting. It takes about two hours and tours can be booked through the website.
Visit: Harrow and Hope, Marlow Winery, Pump Lane North, Marlow SL7 3RD
Find online: harrowandhope.com
Lacey's Farm Shop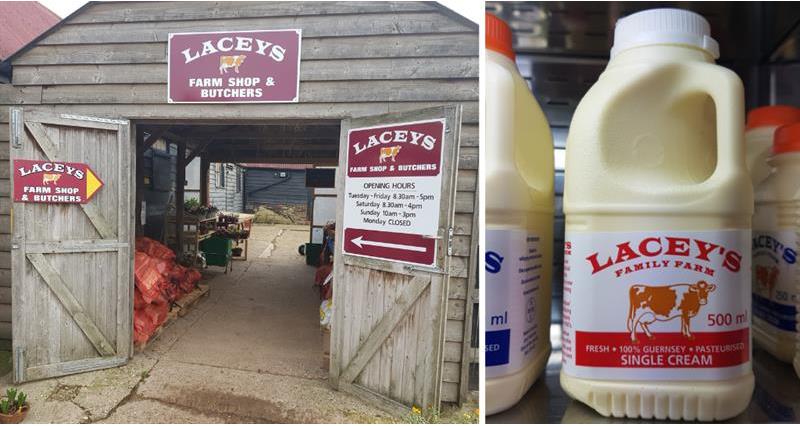 The Lacey's have been farming in the heart of the Chilterns since the 1880s and they're keeping it very much in the family with Will and Ed, their dad Daniel and uncle Gideon.
Three years ago, the brothers opened the farm shop and butchers, which is pulling in both locals and visitors from further afield. Its humble exterior is very much in keeping with the rustic rural environment, but the produce they're selling is some of the best in the county. Shoppers can browse the selection of local produce, homemade pies, snacks and sandwiches, and eggs from the farm's hens and they can also buy the farm's top-quality Guernsey milk and award-winning cream. The butcher's counter has meat from the farm, and also from the neighbouring farm, and it's butchered on site so food miles are almost non-existent.
Milk is a major part of the business and it was a big decision to turn the farm into a retailer, producing, pasturising, bottling and delivering their own milk.
"Our aim is to have good quality and local produce wherever possible," says Ed. "We sell our milk and creams in the shop and it's all bottled on site. Last year we won the British Dairying Awards best dairy product in the UK for our single cream and we have Great Taste Awards for our milk.
"We have a herd of 140 Guernseys and they are some of the best cows producing the best milk. We bottle about 50% for ourselves and Arla takes the rest. Our milk is the used by local cheesemakers and we sell four of these in our shop, including Waterloo by Village Maid, which is a creamy brie.
"At the meat counter, we supply more and more of the beef ourselves, we have Angus-crosses, and we produce all the veal."
Ed knows the best way to keep visitors coming to the shop is to give them great local produce and the best service.
"We are also conscious of keeping the cows on site so that people can see them and make the food and farming connections," says Ed, who adds that the farm regularly takes part in events such as Open Farm Sunday. "It's great when you get parents and children taking an interest in the animals and asking lots of questions."
Visit: Lacey's Farm Shop, Lacey's Family Farm, Bolter End Farm, Lane End, Buckinghamshire HP13 3LP
Find online: laceysfamilyfarm.co.uk
Buckmoorend Farm Shop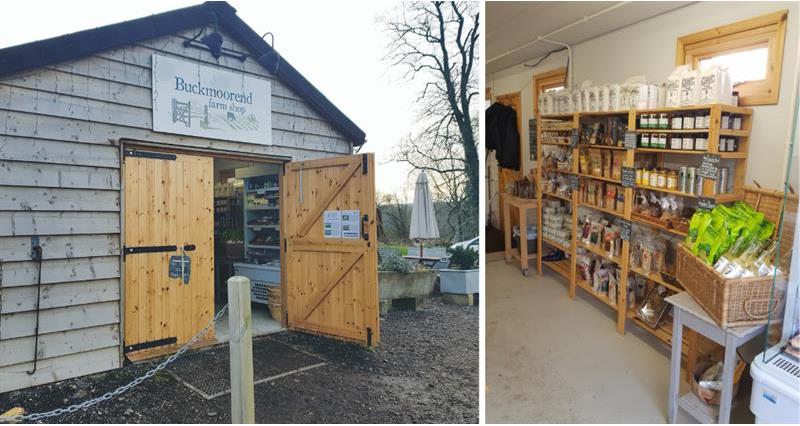 Nestled in the middle of Buckinghamshire's beautiful Chiltern Hills, Buckmoorend Farm Shop is small, but perfectly formed.
It's run by the Hares family and forms part of the Chequers Estate. They sell their own pork, beef and lamb, which gives the customer full traceability, and also support other local producers, including Zanni's, an organic bakers in the Chilterns, and Chiltern cold pressed rapeseed oil made by fifth generation local farmers.
At the weekend the shop has the recent addition of a farm kitchen serving hot food and drinks, which you can enjoy while taking in the scenery.
Visit: Buckmoorend Farm, Butler's Cross, Aylesbury, Buckinghamshire HP17 0UT
Find online: buckmoorendfarmshop.co.uk
Malt the Brewery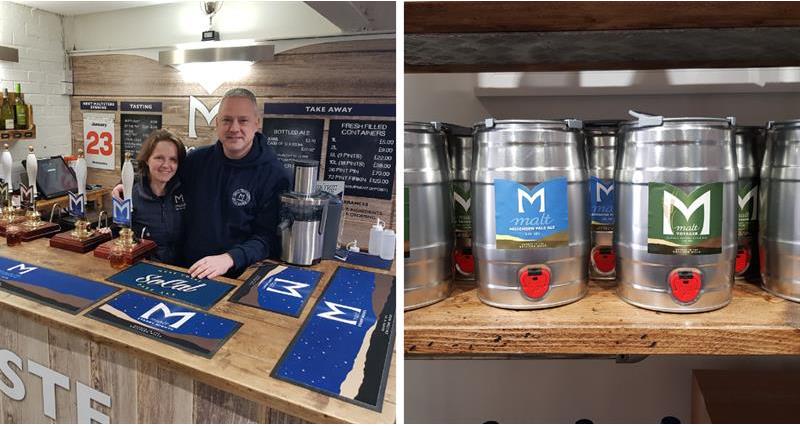 This gem of a place is a must for anyone who loves a good ale. Not only can you stand at the bar tasting the beer, thanks to a large window in bar/ shop you can also look down into the brewery and watch as the magic happens.
The brewery is the combined effort of Nick and Jenny Watson.
"We found this site, which is part of a farm," says Jenny. "The owner has a beef herd but also Gloucester Old Spot and Tamworth pigs. One of the big by-products of brewing is spent grains and the best way to get rid of this is to feed it to pigs, so one of our biggest waste products just goes out of the front door and up into the woods where the pigs are free ranging."
The brewery welcomes visitors during the day and they're encouraged to try the beers, while three evenings a week they stay open until 7pm. "Come 5.15pm on a Friday it's like someone rings a bell in Prestwood and they all come in for a quick pint. By accident we have become a bit of community hub, which is really nice," says Jenny.
Good beer is also what draws people in and this is down to Nick, who comes up with the recipes and oversees the brewing process. There are three core beers, Voyager, Starry Skies and Missenden Pale Ale and three seasonals at any one time. Voyager is their signature beer and one to definitely recommend.
"We sell a lot our our beer from here," says Jenny. "We also sell to pubs and venues, and to community groups and retail shops. We keep it quite tightly within a 30-mile radius, as, at the end of the day, it's a local product."
The brewery is open from Tuesday to Saturday and visitors are welcome to drop in for tastings, while tours are held on the fourth Saturday of each month.
Visit: Malt the Brewery, Collings Hangar Farm, Wycombe Road, Prestwood HP16 0HW
Find online: malthtebrewery.co.uk
Rumsey's Chocolaterie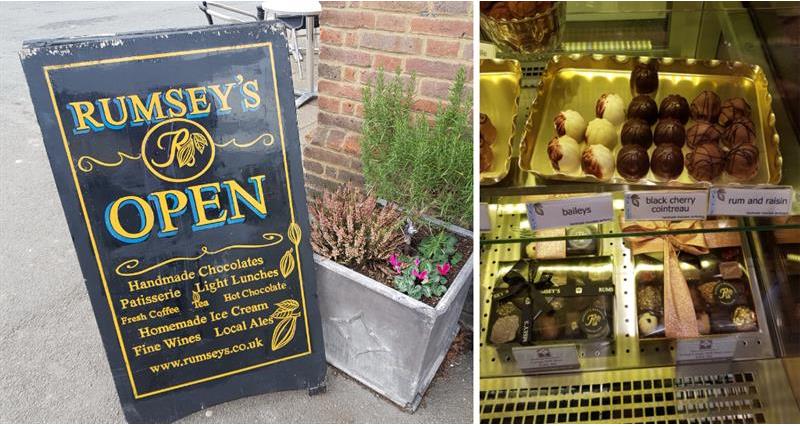 Who can resist the lure of chocolate?
Master chocolatier Nigel Rumsey has been making handmade chocolate delights since 1991, having travelled to London and Paris to perfect his skills and learn the secrets of the gourmet chocolate makers of Europe.
There's a surprise window at one end of the room that opens into a chocolate-making area, so you can enjoy your tea and cake while watching the chocolatiers working their magic.
If you don't have time to sit, then go straight to the counter and feast your eyes on the exquisite handmade sweet offerings with fillings ranging from champagne and black cherry Cointreau to stem ginger, praline and salted caramel.
Visit: Rumsey's Chocolaterie, The Old Bank, 26 High Street, Wendover, Buckinghamshire, HP22 6EA
Find online: rumseys.co.uk
Hartwell House Hotel and Spa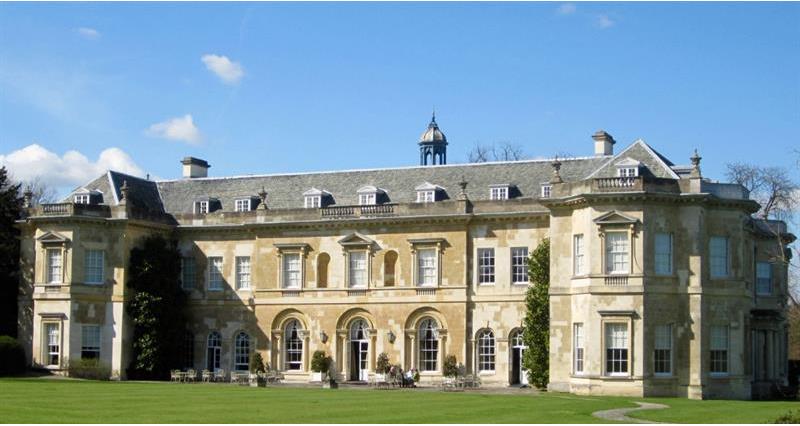 Hartwell House Hotel and Spa has the comfort and welcome of an old friend and food worthy of its two AA rossettes. Set in 90 acres of tranquil Buckinghamshire countryside Hartwell House is a stately home full of history – its most famous resident was Louis XVIII, exiled King of France who stayed there for five years from 1809. Now owned by the National Trust, it became a hotel in 1989, but its Jacobean and Georgian features have been preserved.
The result is a grand, spacious interior with sweeping staircase, exquisite furnishings, high ceilings and dramatic chandeliers. Bedrooms are beautifully styled, walls filled with historic art and mantlepieces adorned with period ornaments, but you don't have to forgo the mod cons as they come with TVs and ensuite bathrooms. Large windows with cushioned window seats offer views of the stunning Capability Brown landscaped gardens and there are plenty of walks to enjoy if you have the time. The add-on of a spa is a welcome treat for guests. Try an aromatherapy massage to sooth away the stresses and strains and leave you relaxed and revived.
Dinner is a grand affair, with food cooked to perfection by head chef Daniel Richardson. He places great importance on sourcing local and home grown food and works closely with a network of local farmers to supply the finest and freshest ingredients.
The result is imaginative menus and flavoursome dishes – beef carpaccio with truffle ice cream, tender, mouthwatering fillet steak, venison loin accompanied by a mini venison cottage pie, all served by professional, friendly waiters making the whole experience a meal fit for an exiled king.
Visit: Hartwell House Hotel and Spa, Oxford Road, Vale of Aylesbury, Buckinghamshire HP17 8NR
Find online: hartwell-house.com
The Pointer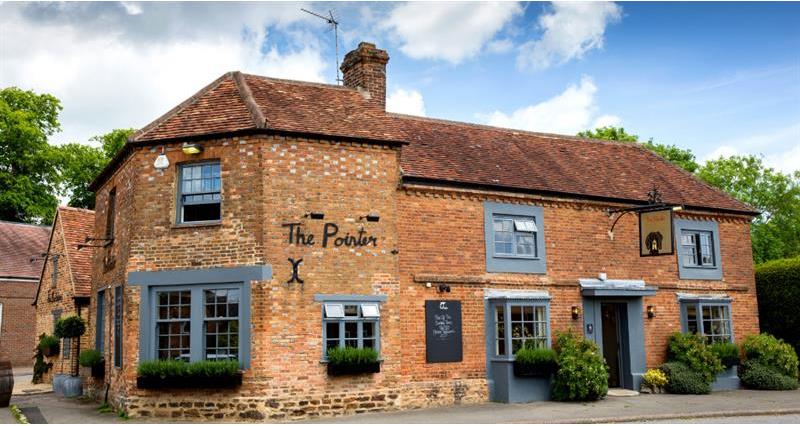 The key to a great establishment is having a chef who wants to give his customers the best quality food and even grows some of it himself.
James Graham, who is chef and manager at The Pointer in Brill, has taken on a pub that's owned by a large estate with a number of farms, one of which he has moved into and plans to turn into a market garden to supply fresh produce to the pub.
"I'd like the farm to eventually become the focus of all our food operations," he says. "I want to do regenerative style market garden on the farm. It makes an interesting story."
The Chiltern Estate bought The Pointer in May last year and is fully supportive of James's ideas.
"Realistically, it's a 10-year project and we are just at the embryonic stage."
Getting the best local produce and premium meat is an important part of James's ethos, and he is able to source beef from the Chiltern estate.
"We look to to get two beef animals from the estate – Angus and Angus-Hereford cross through here each week."
The current menu offers a good choice for diners, including pan-fried black pudding, salt beef croquets, beef rump steak, beef ribeye, and venison, plus a range of specials including homemade sausage and mash. It's expertly cooked – the ribeye was excellent while the sausage and mash was good, hearty food, perfect for a lunchtime feast.
Just next door to the pub is The Pointer's butchers shop. Run by John and Anna Wilkins it sells top quality meat from the Chiltern Estate and produce from local sources.
"We use whatever we can from the farm estate," says John, "and then buy in what else we need as locally as possible. When we first took it on we wanted to put something back into the village, so through the butchers we supply two local schools with school meals every day.
"Parents come in here to buy meat but it also gets the children coming in from the school with their parents; they're not afraid of the butcher's shop and of meat and they understand what they get for lunch is what we get here. It's a nice way of getting the educational link through a butcher's shop."
Visit: The Pointer, 27 Church Street, Brill, Aylesbury, Buckinghamshire HP18 9RT
Find online: thepointerbrill.co.uk
Brush Hill Nature Reserve
A lovely walk taking in the woodland and wildlife
Short walk: 0.5miles/ 0.8km takes you around a level woodland path with access to view point.
Long walk: 0.9miles/ 1.5km follows the route of the short walk with an additional walk around the grassland on hillside, uneven in places.
How to get there: From Princes Risborough, take the A4010 to Aylesbury. After ½ mile, take the road on the right, Peters Lane, signposted to Whiteleaf Hill. Follow the lane up the hill for ½ mile to the car park at the top on the left.
Cross the lane from the car park, enter the wood through the kissing gate and follow the path to the right alongside some ditches, possibly earlier tracks down the hill.
Look for signs of previous coppicing.
Leave the wood and pass through the kissing gate and a line of trees to a spectacular viewpoint which looks out to the Berkshire Downs in the distance and, closer to home, Waddesdon Manor and Bledlow. Red kites and buzzards can be seen overhead.
From the viewpoint, follow the path on the left towards the hedge, then right, down the slope across an Iron Age ditch.
Keep to the path on the left, and walk down the hill.
Follow the path along the bottom of the slope and look out for muntjac deer, and rabbits in the scrub on the left.
At the kissing gate, turn back up the hill towards the viewpoint. Once there, return to the wood and turn right on to the path.
Along the path the woodland is covered in bluebells and wood anemones in spring and is full of the song of nesting birds. At the kissing gate cross the lane to return to the car park.