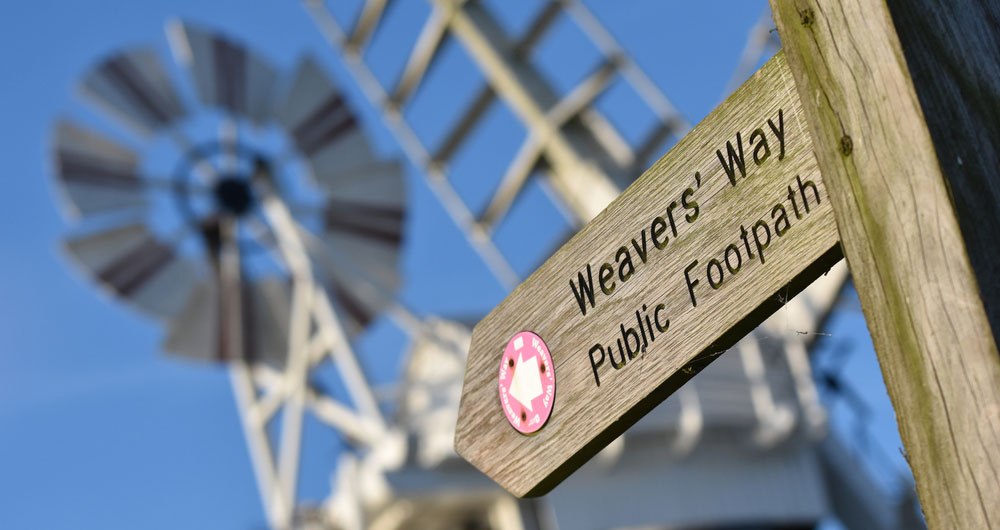 More miles of waterways than even Venice, together with peaceful paths and cycleways, heritage and farming. David Edmund-Jones explores the unique corner of the British isles, the Norfolk Broads.
Norfolk is possibly most famous for its man-made Broads – largely a result of Medieval peat diggings – and today a National Park with more than 125 miles of navigable lock-free waterways set in beautiful countryside and studded with charming towns and villages.
The big skies and sparkling landscape of marshland fields, feathery reeds and enchanting woodlands are a perfect canvas for both adventure and relaxation. Without a doubt, however, the best way to discover the Broads is by boat.
There's also a wealth of fascinating culture and heritage to be discovered in the Broads National Park, from secluded ancient monuments such as the 14th century St Benet's Abbey, to the iconic windmills dotted throughout the landscape.
The famous Broads motor cruisers have been a holiday favourite since the 1930s, and today's boats have all the comforts of home on board. A great variety of sail and motor boats can be found on the Broads today, from Edwardian trading wherries to state-of-the-art electric or solar-powered motor boats.
The Broads are Britain's largest protected wetland and is home to a wealth of birdlife, including the grey heron, great crested grebe, moorhen and cormorant to name just a few. Many of the Broads are also flanked by reed, the traditional material used in thatching houses.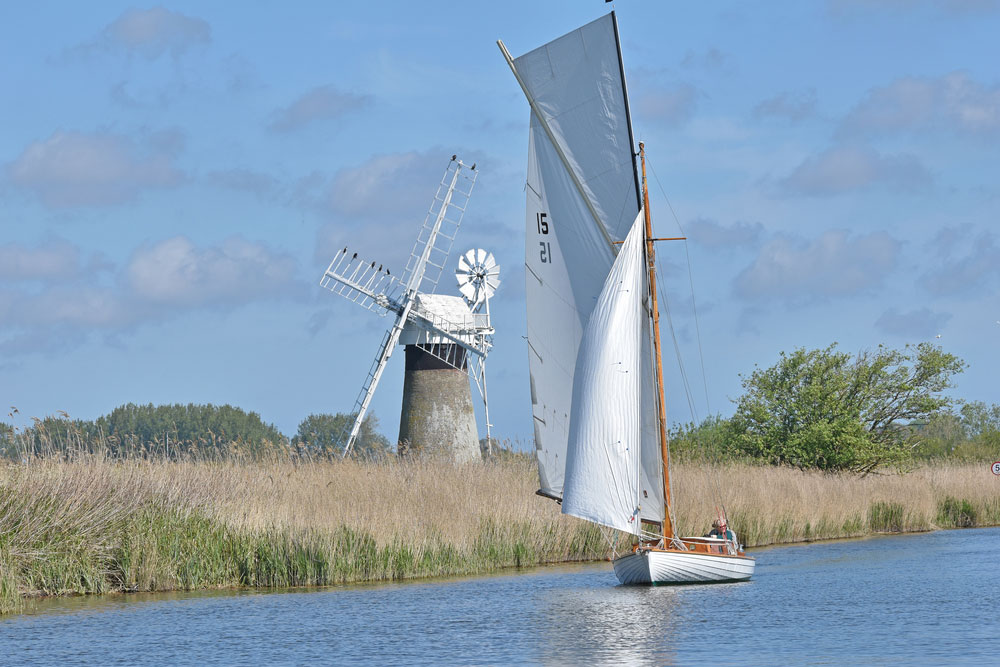 River Class Cruiser 'Pirate' out for a leisurely sail on the River Thurne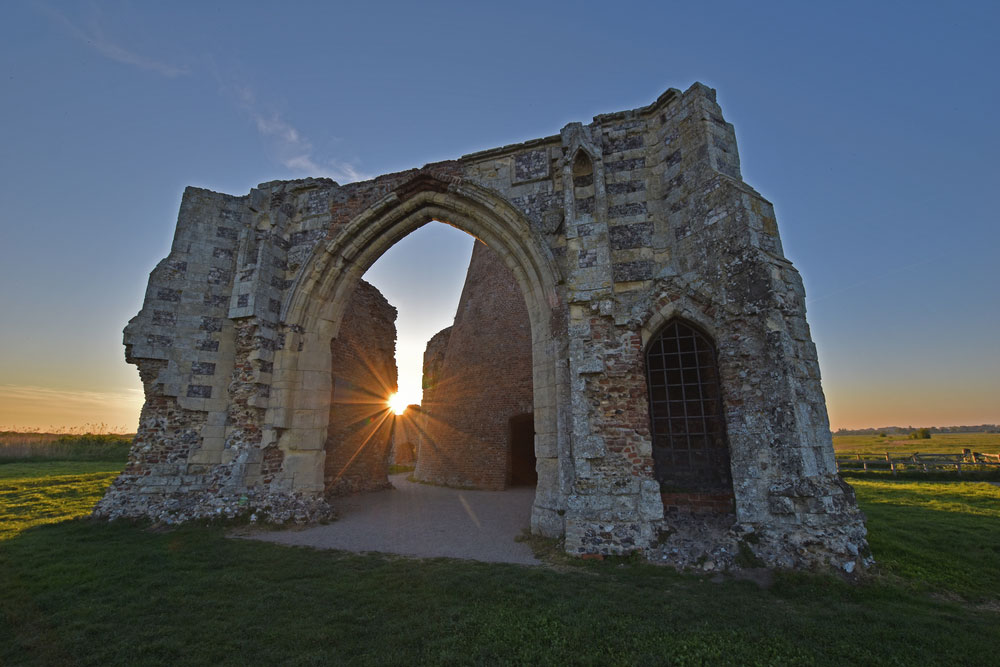 St Benet's Abbey, remains of the 14th century gatehouse to the Benedictine Abbey on the banks of the River Bure.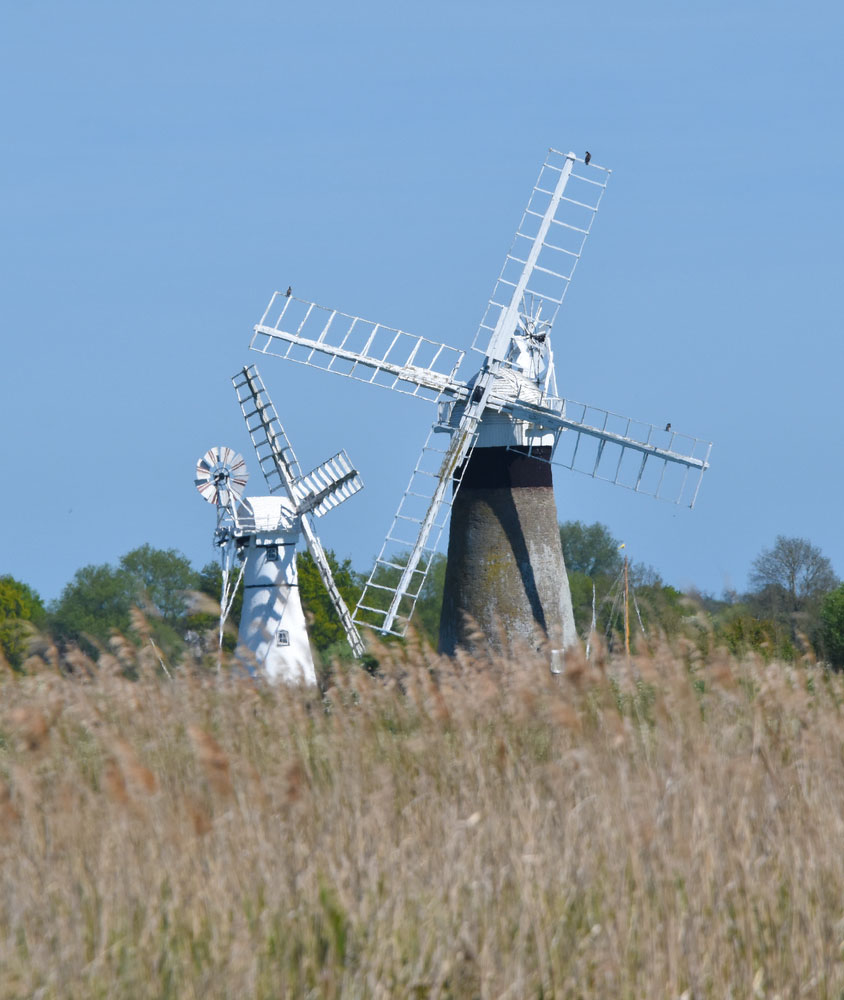 In the foreground, the Brick-built St Benet's Level Drainage Mill (constructed in 1775) and to the rear the Thurne Dyke Drainage Mill (built in 1820), which is now open to the public.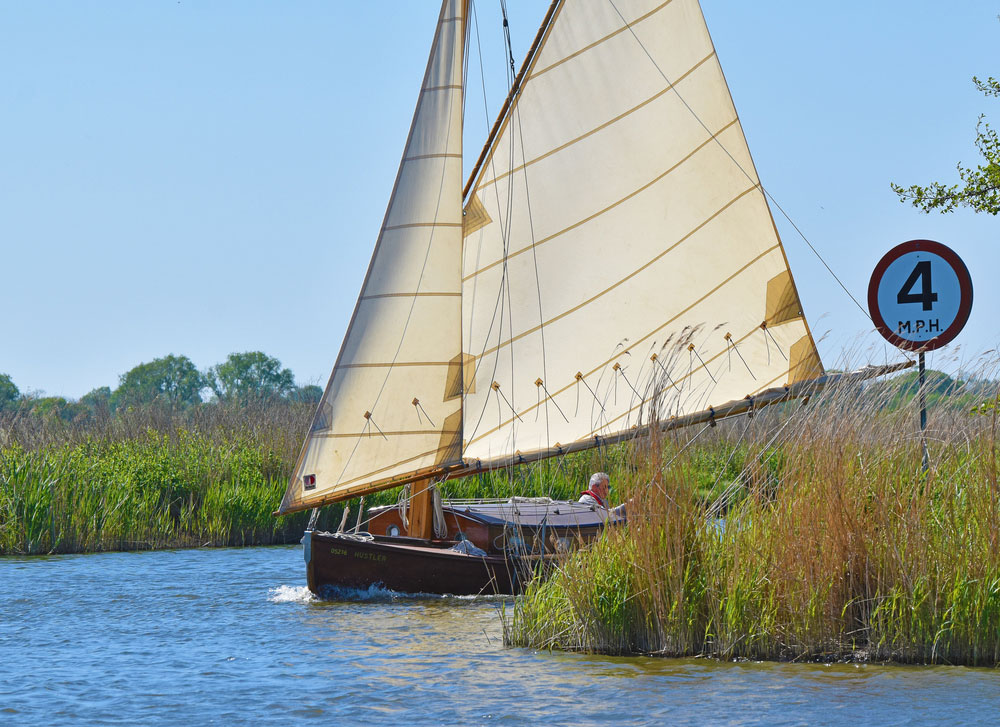 One of the classic sailing yachts from the Norfolk Heritage Fleet Trust, a lovingly restored 1930s sailing yacht on Fleet Dyke.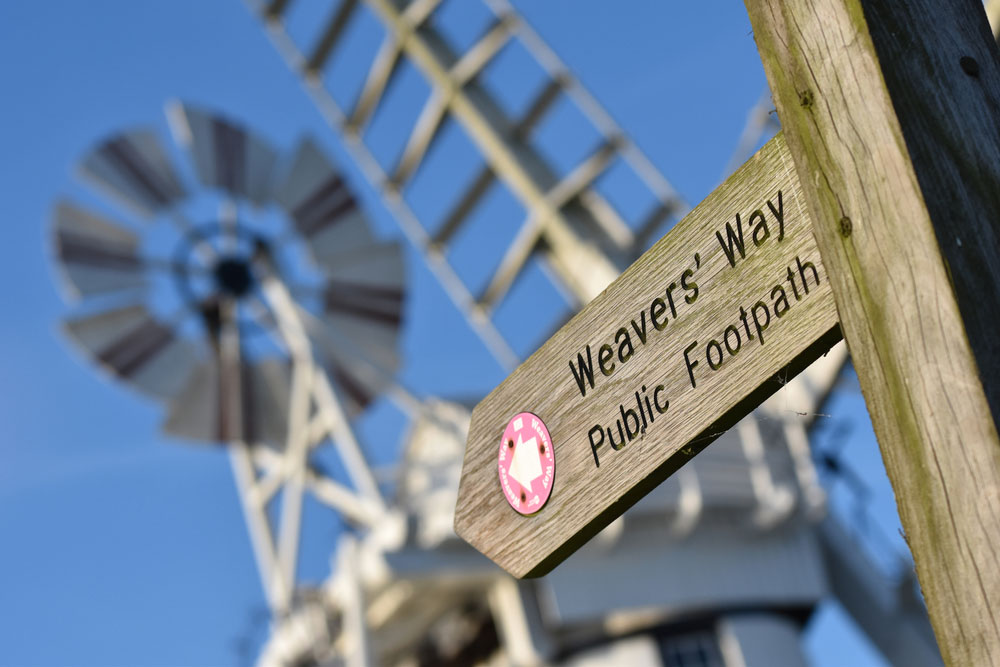 Linking the North Norfolk coast at Cromer to Great Yarmouth, the 61-mile Weavers' Way passes through the Broads.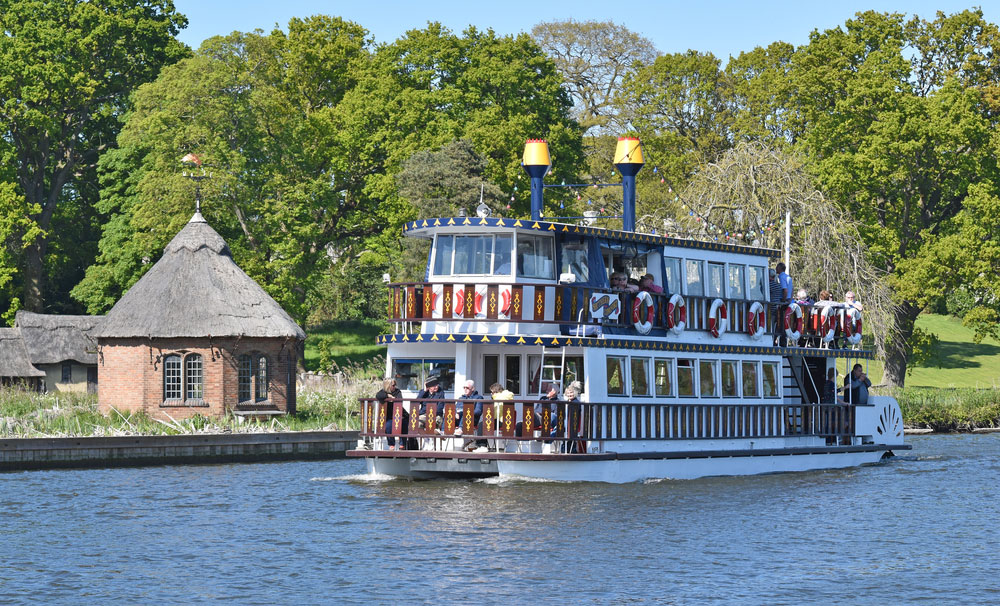 A replica Mississippi paddle steamer called 'Southern Comfort' takes tourists from Horning to Ranworth Broad and back.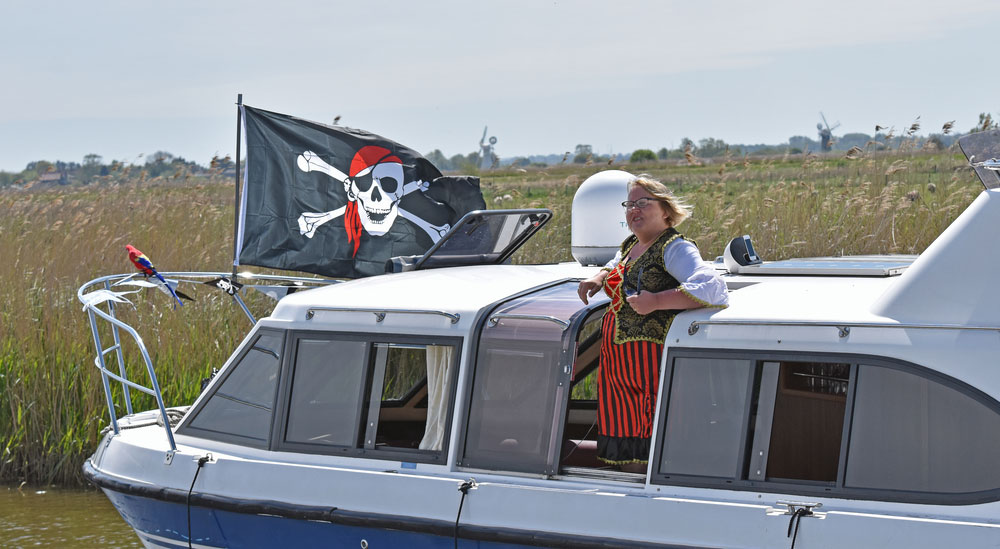 The Broads attracts thousands of diverse holidaymakers every year. The flat seas are ideal for landlocked pirates!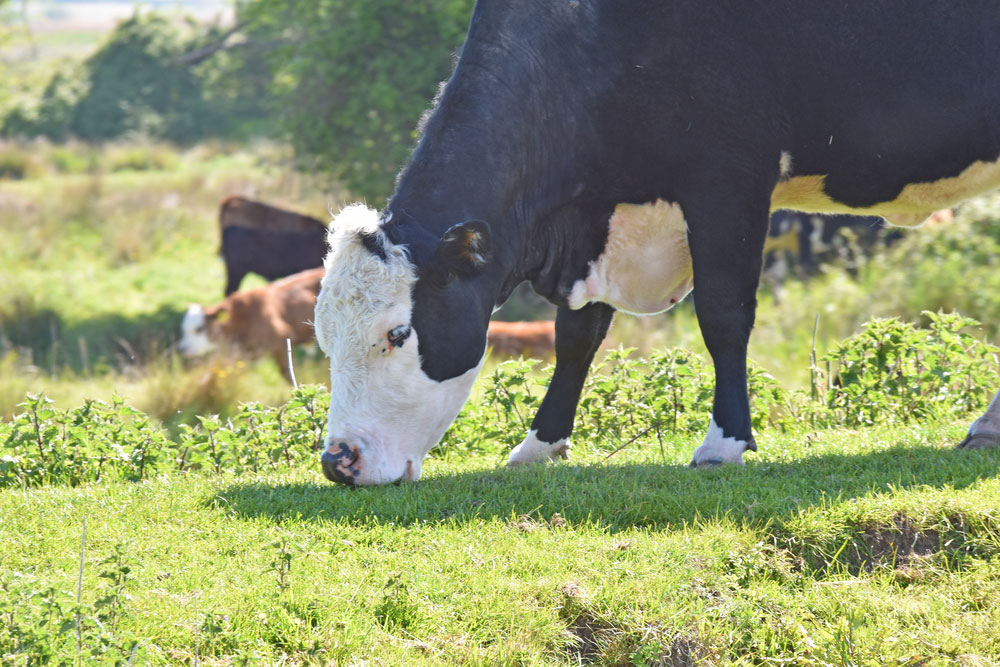 Agriculture remains a vital component of life on the Broads, as cows graze around the ruins of St Benet's Abbey.