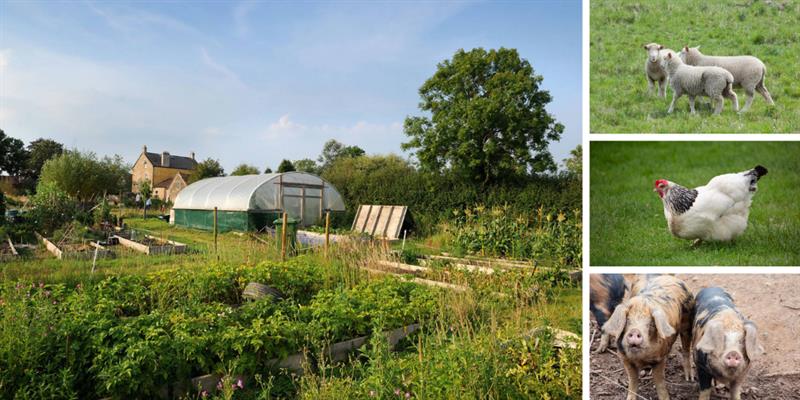 There's a clue in the name: smallholdings tend to be, well, small. But they're run by a canny bunch, often with big ambitions, who don't let diminutive size stand in their way.
Although most smallholdings aren't exactly economic powerhouses, being productive, a bit self-reliant and squeezing the most out of every inch is satisfying. When your food travels metres rather than miles from field to plate, that's a win right there. So where to start when choosing crops and animals to make the most of your precious space?
Livestock
Though we don't necessarily need to produce our own meat any more, rearing animals for slaughter or breeding is a hugely satisfying part of being a smallholder. It allows us to feel connected to the food chain in a culture that's becoming increasingly detached from it.
If understanding your food's provenance matters to you, rearing animals for meat is a sure-fire way of getting the full picture. High welfare standards are assured and you'll know exactly what medicines have been administered and what the animal has eaten.
Before getting any livestock, investigate the regulations around keeping and transporting animals. You should also work out how many mouths your land can feed and what kind of fencing you'll need. Starting small is the way forward – you'll probably get addicted, but it's worth being cautious to begin with.
Sheep
If you're a first timer, look to docile types such as Dorsets (pictured below). They yield thick, white fleeces that are perfect for dyeing. Ewes make milky, dedicated mums and lambs are meaty.
Primitive breeds like Shetlands are hardy and able to lamb outdoors. Their smaller stature makes them easier to handle than some of their bigger cousins. And they're known for producing beautiful, coloured