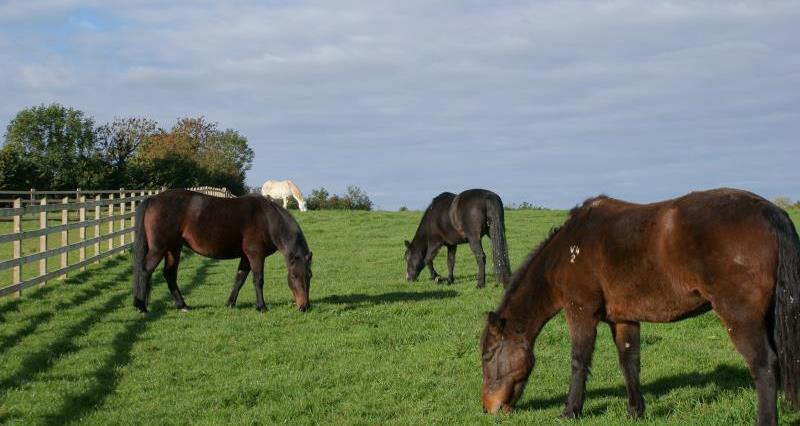 New equine identification regulations will make microchipping a legal requirement for horses, ponies and donkeys in England.
The new regulations will come into effect on 1 October 2018 and follow a Defra-led consultation with the equestrian industry. The World Horse Welfare organisation has welcomed the move to help reduce the chance of fraud and improve disease control.
The new regulations will include a requirement for horses, ponies and donkeys to be microchipped and will introduce civil sanctions for those who do not comply, such as fixed penalty notices. Horse owners will be a period of two years from 1 October 2018 to get their horse microchipped.
Previously, microchipping was a legal requirement for any horse born after 30 June 2009 but the new regulations will bring in retrospective microchipping and for the first time, details of both horse and owner will be kept on a new Central Equine Database.
Are you a horse owner? Here's what you need to know:
The World Horse Welfare organisation has provided a list of guidance for horse owners:
All passport issuing organisations (PIO) are in the process of uploading the information they hold to the Central Equine Database
In due course you should log on to the Chip Checker and input your horse's microchip number to check the details* are all up to date
If the details are incorrect, then you should notify your PIO
If your horse is deceased, this information must be entered under their microchip on the Chip Checker to safeguard against the microchip being re-used fraudulently for a different horse
If your horse changes owner, has been lost, stolen,

euthanased

or signed out of the food chain, you must let your PIO know as soon as possible and they will have 24 hours in which to update the Central Equine Database. Once the regulations come into force (1 October 2018) you have 30 days to let your PIO know of any changes.
If your horse was born before

30

June 2009 and does not have a microchip, you have two years in which to ensure they are microchipped. To save on the cost of a separate vet call out, we suggest you have this done as part of your routine vaccinations
The Chip Checker will soon be enhanced by a 'Digital Stable' that will enable a full record of your horse to be kept online. As well as a number of other features, this will help safeguard against horses being sold without the owner's consent as you will be able to mark the horse as 'for sale', 'not for sale' or 'stolen'. This feature is not yet available but you can register your interest at: www.equineregister.co.uk
If you fail to comply with the equine ID regulations, your local authority may serve a non-compliance notice which will give you a set period to comply or depending on the severity of the offence, you may receive a fixed monetary penalty. Offences include:
Failing to produce a passport when instructed by a vet or inspector
Possessing a passport but no horse
Possessing a horse when the passport is not in your name without an agreement (preferably a written contract) between the owner and the 'keeper' (person responsible)
Selling a horse and not handing over the passport
Transporting a horse without a passport
Owning a horse without a microchip
Visit http://www.worldhorsewelfare.org for more information.