From the magazine...
Pippa Greenwood covers off what the height of summer means for us gardeners...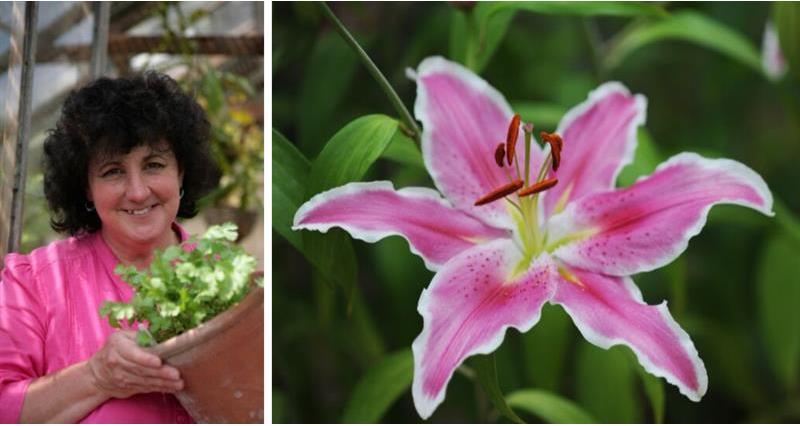 As we hit the height of summer, it's great to be able to enjoy more and more of our homegrown delicious fruit and veg... and where better to eat them than in the garden. Al fresco meals are, for me, simply the best. Surrounded by plants and often with the sun on your back, there's something totally calming, relaxing and wonderful, be it breakfast, lunch tea or supper…. it's just a shame about the wasps, ants and horseflies that also seem to enjoy the occasion!
Edibles
Regular harvesting not only brings more gorgeous crops into the house for meals, but also means many veg plants will continue cropping for longer. It's especially useful with those whose 'fruits' we eat including peas, beans, courgettes and marrows. If you're getting gluts, don't forget neighbours, friend and family….and the freezer!
Chives are all too keen to die back at this time of the year – just when I want them for potato salads! You can keep this at bay to an extent by using sharp scissors to cut back the foliage to 8-10cm above the soil surface. This haircut will encourage new, fresh growth to develop.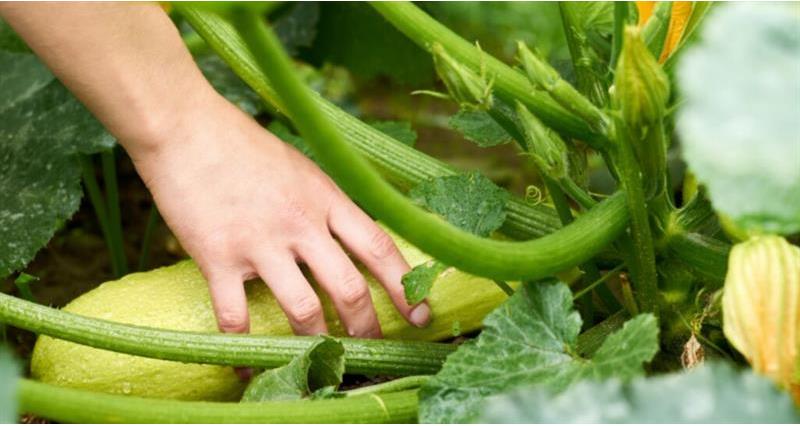 Check apples, pears, plums and nectarines regularly. They won't be ready to harvest yet but that doesn't stop birds from scooping out the succulent flesh... and this is soon followed by brown rot infection which spreads swiftly and with devastating effect. Any split, cut or nibbled fruits should be picked and disposed of before the infection can get a hold.
Greenhouse tomatoes can become a bit too exuberant on the leaf production front, and although the leaves are vital to supply the plants and fruits with food materials, too many can mean too much shade cast on the fruits. If this is the case with yours, use sharp scissors to thin out the foliage slightly. Anything up to one fifth can be removed in extreme cases.
Flowers
Rambler roses will benefit from being pruned towards the end of this month and into September and once they have finished flowering. Use sharp secateurs to prune back the side stems which bore flowers, taking each back to one or two buds from the main stem. Then prune out any dead, diseased or damaged stems….leaving you with some gorgeous growth and new stems which can be tied into the support.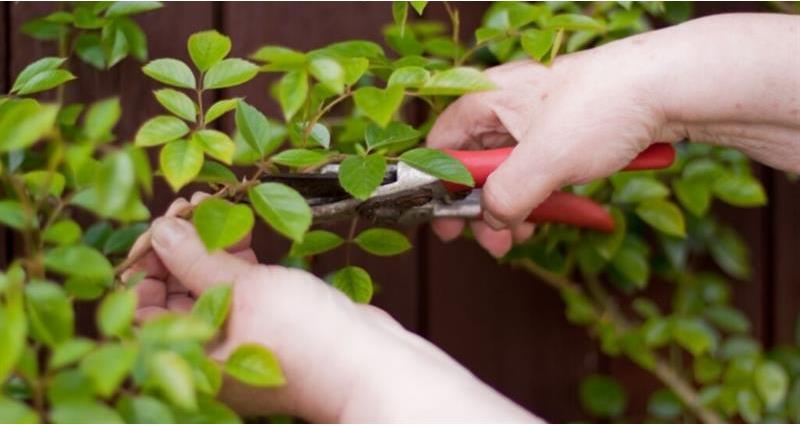 However hard you've tried there will be some annuals or bedding plants which have simply reached the point of no return. Be strict – if they look too awful and are largely dead or covered with mildew or other infections, pull them up. Then feed the remaining plants with some diluted tomato feed, dead-head them and keep your fingers crossed for more flowers.
Roses may be lovely, but they certainly suffer from a pretty sizeable array of diseases (and pests!). If yours have suffered with black spot, mildew or rust which has caused the infected leaves to discolour and fall, grab a rake or trowel and clear these sources of infection up as soon as possible.
Gardenwide
Warmer weather means plants are likely to need more watering. Without suggesting you waste this vital resource, don't let your garden suffer either! Anything planted within the past year will be high priority, as will plants growing next to walls and those in containers. Water at any time of day if it is necessary for 'first aid' purposes, but wherever possible do your watering very early in the morning or late in the day, so that less is lost to evaporation.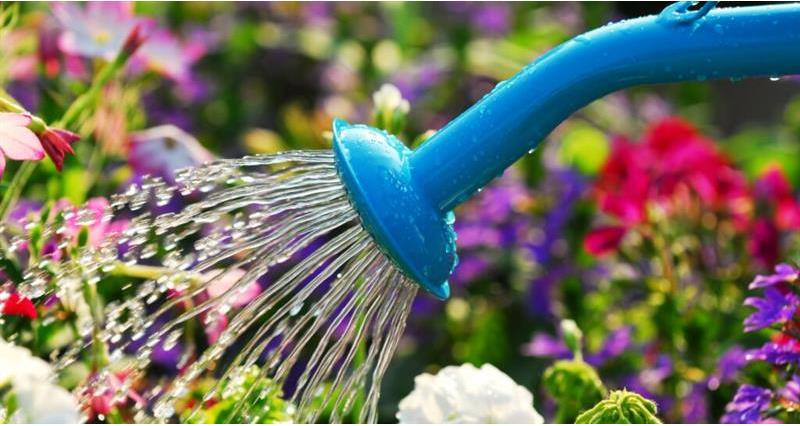 Ponds and water features will also need topping up if conditions have been very dry. Lightly sprinkling some water over the surface of a pond can also benefit wildlife living in the pond by introducing more oxygen, too. An added bonus is that ponds with higher oxygen levels tend to suffer less from algal blooms.
If a bit of turf laying or grass seed sowing is on the agenda for the autumn it's well worth starting the preparation now. This may sound daft as in most areas it'll be a good few weeks before you'll be sowing grass seed or laying turf, but there's a lot of logic to what I say: as you fork over and rake the soil you'll disturb dormant weed seeds in the soil and stimulate them to germinate. So, by doing the basics of soil preparation now you'll encourage a sizeable flush of weeds to grow. These can then be removed before you sow the seed or lay the turf... much easier than trying to do it later on!
Lilies for perfume
I've always adored lilies. Once planted they'll offer your garden not just their stylish good looks but, if you choose the right ones, they'll also bring an all-pervading perfume that's second to none.
The bulbs start to become available from the end of this month so why not treat yourself to a few from a local nursey, garden centre or mail order catalogue – they'll bring years and years of colour and perfume!
'China Girl'
'Robert Swanson'
'Colour Carpet Sparkler'
'Colour Carpet Glimmer'
'Love Story'
'Anastasia'
'Stargazer'
'Starburst'
'Casa Blanca'
'Gran Tourismo'