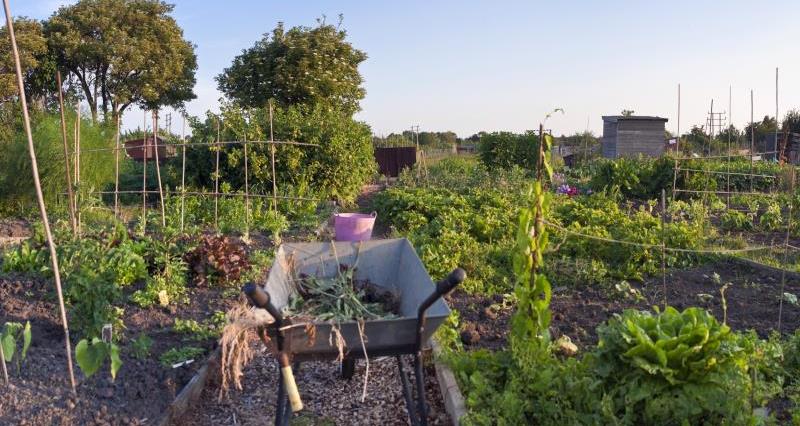 Q: I would like to grow vegetables but my garden isn't big enough. What do you suggest?
A: You need to see if you can get an allotment. In the UK, allotments are small parcels of land rented by individuals. Although there's no standard measurement, the average plot is usually about 10 rods, an old measurement equivalent to 302 square yards or 253 square metres.
Q: How do I get an allotment?
A: Allotments are usually owned by the local authority and so this is the best place to go for information. They will know where allotments are in your area and also if there are any privately-run sites. Rental prices can range from £10 per year to £80, depending on your local authority. The majority tend to be between £20 and £40.
The difficulty can be finding a plot close by that's available. Ideally, your allotment should be within walking or cycling distance, but this is not always possible due to demand for plots. Find the nearest site you can, as if you have to travel long distances, you might begin to neglect it.
Q: My local authority has an allotment available and it's close by. What should I do first?
A: It's important to visit the site so you can see what facilities are there, such as parking and running water. It's good to chat to fellow plot holders to find out what it's like on the site and to ascertain if it's a well-used allotment, which is more likely to deter vandals and thieves. If you like what you see then go ahead and rent a plot. If there's a waiting list, then get your name on it as soon as possible or seek out another site if you don't mind being further away from your allotment.
Q: I've got my plot. So how do I get started?
A: If you are complete beginner, a whole plot might be too much, so consider sharing or just working a section of the site until you get to grips with what needs to be done throughout a whole year. If you are renting a plot that's been neglected, or even left for just a few weeks, there's a high chance it will be covered in weeds. By looking at the weeds, you will be able to tell what type of soil you have. Nettles, buttercups and docks like acidic soil and docks also like damp conditions. You can also buy cheap soil tests from a garden centre to give an accurate reading on your soil type.
Weeds might be a nuisance, but they are a sign of a fertile plot. The main weeds you will need to contend with are nettles, bindweed, couch grass, mares tail, dandelion and dock leaves. But the worst thing you can do is run a rotavator over them. Chopping them up and tilling the soil will just spread the weeds further, as perennial weeds only need a small fragment of root from which to propagate.
Your best bet, if you don't mind using chemicals, is to use Roundup or a similar weedkiller, then wait for the weeds to die back and then rotavate the land. The organic method will involve a lot of hard work digging and weeding by hand.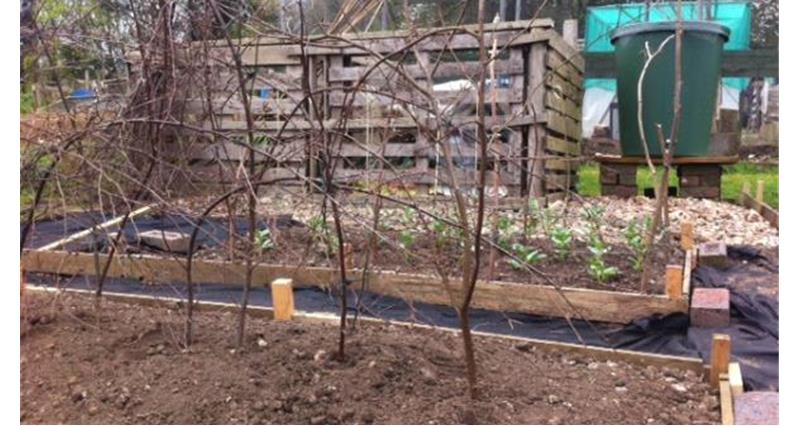 Q: My plot is now weed free. Do I need to dig it over to get the best results from the soil?
A: There are three methods of digging, and it's down to you which one you choose. Double digging is where a trench is dug about one spit deep, compost and manure is incorporated into the bottom, then a second trench is dug next to it, with the soil filling the first one. This increases the topsoil and distributes nutrients, making them available to crops.
Single digging just takes the soil and turns it over to about one spade blade's length, burying annual weeds, which will rot down, leaving large clods of soil, which, in the winter frosts, will break down leaving a finer tilth in the spring.
The no dig method involves covering a cleared plot with a two-inch layer of compost and manure. For the average 10-pole allotment, this would involve a lot of compost and hard work. The mulch keeps the soil warmer and keeps the worms more active and they break up the clods and aerate the soil for you.
Q: How much time should I spend each week on my allotment?
A: This is down to you, but you'll probably find that once you start planting things, you will need a minimum of four or five hours a week to keep things ticking over in terms of weed and pest control, planting and picking the produce.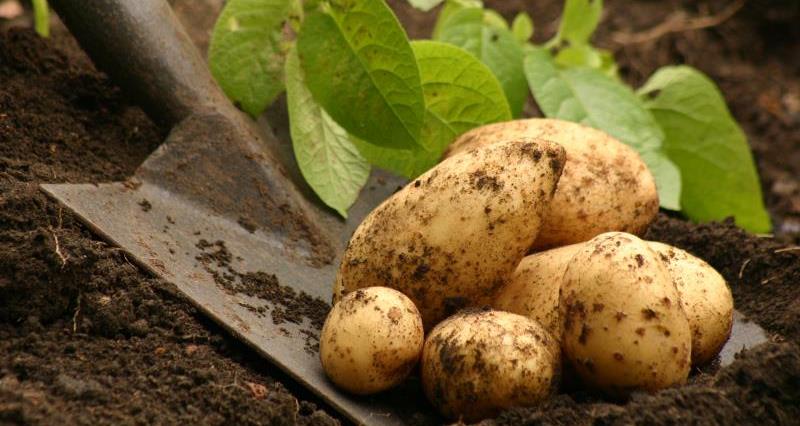 Q: So what are the easiest things to grow?
A: It's always worth looking at the other plots on your allotment to see what everyone else is growing as this is often a good indication of what thrives in the type of soil you have. Potatoes are easy to grow and are a good vegetable to start with, as it is relatively simple to get a good crop. Climbing runner or French beans are also good for beginners, along with onions, broad beans, garlic and salad greens such as rocket, lettuce and kale. Pick-and-come-again varieties are particularly good value. If you are looking to grow fruit then strawberries are not difficult and redcurrant, blackcurrant and gooseberry bushes need very little attention.
If you want to grow flowers, then pot marigolds are good companion plants, Californian poppies will seed themselves and sunflowers are great fun.
Q: And what tools will I need to work my plot?
A: A spade and a fork for digging, a small trowel for planting and digging out weeds that a fork won't remove, a hoe for weeding, and a rake for preparing seed beds. You can make your own line using two small pieces of wood and some string, and string is also needed for tying up some climbing plants. A dibber for planting is also useful and if you are doing a lot of digging and moving soil then a wheelbarrow is probably a good idea. If you have a tap nearby, then a hosepipe and a watering can. For starting seedlings off in either a greenhouse or your own home you will need seed trays, compost and small pots.
Q: Once everything is growing on my plot, how can I protect it from theft and vandalism?
A: The more people there are on a site, the less likely thieves will try anything during the day. Security lights are a possibility during the night if there's mains electricity and security cameras can help, although they need to be manned at the other end to be truly effective. For many allotments, only smaller measures are possible. Fencing is the obvious one and it can make getting in and out a lot more difficult for would-be thieves, as can hedges, especially if they are of the prickly variety such as pyracanthus or hawthorn. Hedges will take up space though and plants may not grow in their shade – however, they could prove a haven for birds and other wildlife.
Q: And can I put up a shed or a greenhouse?
A: You will need to check with your local authority to see what their rules are, but generally you can put up a sheds or greenhouses provided they are kept in good condition and are usually no bigger than about 8ftx10ft.
Q: Can I keep livestock on my plot?
A: Again you will need to check with your local authority. If permission is granted you will be expected to provide good fencing and a shelter to ensure the animals' welfare and they must not become a health hazard or a nuisance to fellow tenants.