From the magazine...
English gardens photographer and writer Nicola Stocken shares tips and tricks for creating a magnificent show garden without having to spend hours in your garden.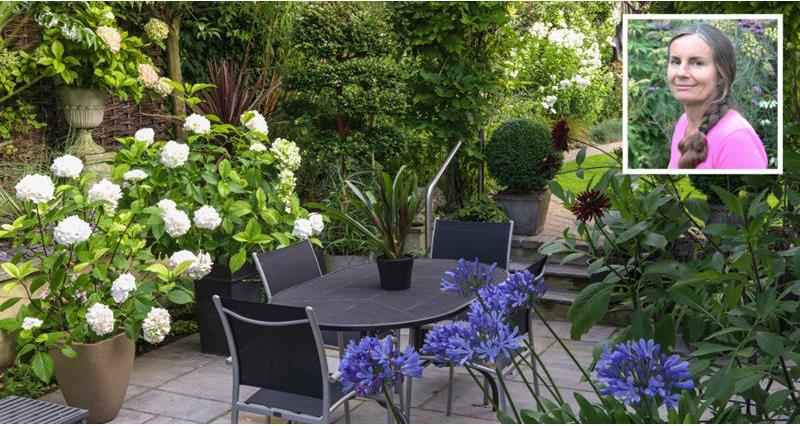 Gardens are for enjoying, whether simply chilling out with the Sunday newspapers or entertaining family and friends. But many come with a price: no garden is maintenance-free and, the more plants grown, the greater the upkeep. Fortunately, there are a number of small but simple measures which, if adopted, minimise weeding and seeding, mowing, clipping and watering, thereby adding up to a big time saving.
Start by taking stock. Make a list of the elements of your garden that matter most – a pristine lawn, flower borders, a winter garden, a vegetable patch, trees, topiary or container planting, for example – with rough estimates of the time each takes to maintain on a monthly basis.
Try adopting a little-and-often attitude. Regular maintenance is inevitable, and the happiest gardeners are those who are not a slave to a weekly round of chores. Keep a pair of secateurs and gardening gloves handy, so that even a brief stroll outside becomes an opportunity to dead-head the roses, or remove a few weeds there.
Don't forget the seasonal tasks. Factor in trimming hedges, clearing up leaves and digging – as well as the annual upkeep of furniture and sheds.

Avoid the weeds
Beds and borders inevitably create work and, however deep an annual mulch in spring, some weeds will burst through. The more persistent – ground elder, bindweed, brambles and dandelions – are most effectively tackled by painting the leaves with a powerful weedkiller such as Round-up (which, once dried, is not harmful to pets). Alternatively, cut out the deep roots with a knife to gradually weaken the plant. Annual weeds are easily kept at bay with a