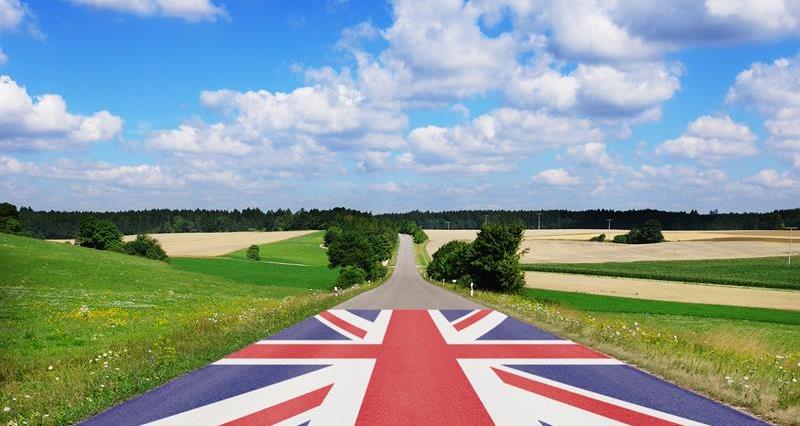 Farming remains one of the cornerstones of the rural economy, but many of our farmers are deeply concerned about the impact of a no-deal Brexit on issues such as trade and labour - we speak to five farmers about how it might affect them.
Watch this video which helps to explain the effect a no-deal Brexit would have on British farming, food production and trade.
These days we take for granted that we can buy anything we want, anytime we want it. As our trading relationship faces its biggest change in decades, the BBC goes behind the scenes and investigates the science and systems that enable Britain to import and export goods around the world. Watch the BBC's documentary What Britain Buys and Sells in a Day on the BBC's iPlayer. This programme is available until 29 October.
Livestock - sheep and beef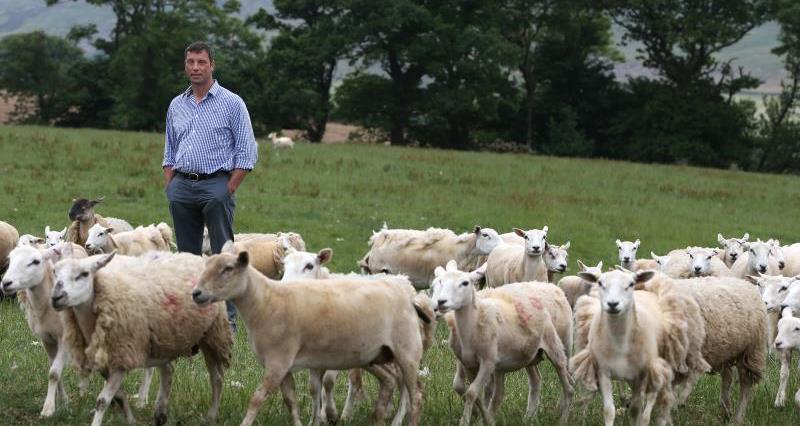 Richard Findlay farms a mixed holding in Westerdale in the North York Moors National Park. He said: "For thousands of livestock farmers like me, it's imperative for the UK to leave the EU in a smooth and orderly fashion.
"The prospect of a no-deal Brexit is unthinkable and we've been absolutely clear that this must be avoided at all costs.
"All independent reports paint a pretty bleak picture for our sector if we do not get a smooth and orderly Brexit. Overnight, access to our biggest export market – the EU – could well change significantly. Suddenly, lamb sold to the EU, which takes around 90% of our exports, will face a tariff of 48%. This will put us at a serious competitive disadvantage, increasing the likelihood of a drop in farmgate prices as we have products that would have been exported now remaining on the market, creating an oversupply.
"There will be some protection against imports but less than a quarter of these imports will be subject to the 48% tariff set by the World Trade Organisation in a no-deal situation. For example, most of the lamb imported into the UK will still be coming from New Zealand as part of its quota.
"On top of this we simply do not know what the new process of getting our product out of the door will look like. The whole supply chain, from primary producers to abattoirs and logistics, may face new and unwieldy red tape such as export health certificates and checks at the border.
"Brexit may give us the opportunity to target new export markets but trade negotiations take many years and the potential to replace the lucrative EU market we currently have is limited.
"For example, lamb exported to the EU in 2017 was worth £389m, but the government predicts the Japanese market is to be worth only £15m per year.
"So what do we want from the UK government? Firstly, they simply must avoid a sudden exit from the EU and the catastrophic scenario I have outlined.
"Secondly, there must be a domestic agriculture policy that incentivises productivity, allowing us to invest in areas such as animal health, genetics and forage management so we can do more with less and increase our competitiveness."
Beef farmers face similar worries, with dangers of imported beef being sucked into the country, displacing domestic production.
"There is also a very real risk that beef imported onto our market will be produced using systems that do not meet our high standards. It's only fair that the government demands the same high standards of production for foreign beef, as the standards we have for British beef," adds Richard.
Poultry

David and Helen Brass set up the Lakes Free Range Company in 1997 and now have numerous flocks in the Eden Valley.
"Our biggest issue came immediately after the Leave vote, as the plummet in the Euro exchange rate increased our costs," says David. "65% of poultry costs are incurred in either the Euro or dollars.
"Half of our production staff are Eastern European workers, so, in preparation of a labour shortage we have invested significantly in automation. We have spent £2.5 million in the last 12 months on systems such as new robot-operated graders.
"We are planning to further reduce labour costs in anticipation of labour shortages. This will involve as much automation as possible. Before the March exit date we stockpiled six weeks' worth of packaging and we are in the process of doing so again with anything that is bought from Europe."
Horticulture
Vitacress is a leading supplier of fresh produce, specialising in watercress, salads, and fresh herbs. They farm just under 300ha in the UK and have sites in Spain and Portugal.
Company revenue is in excess of £100m, and, in addition to the growing operations, they also have packing facilities in the UK, Portugal, and the Netherlands. Produce is sold under supermarket own brands and Steve's Leaves; due to short shelf-life nothing is exported from the UK into the EU. 1,500 people are employed by Vitacress, more than 850 of them in the UK.
Simon Conway, managing director of Vitacress Herbs, explains that the business has prepared as much as it can for a no-deal scenario.
"We have become an approved first point of entry with Defra for plant health inspections, registered for the edomero plant passporting system and have worked with our freight clearing agents to have plans in place to clear imported products quickly at airports and ports.
"The decrease in value of sterling has considerably increased our operating costs and, if it devalues further, will add further costs, resulting in higher food prices for the consumer. The reverse is also possible should sterling recover.
"In line with most businesses, it's the uncertainty that we need removed from the Brexit process.
Dairy

Mary Quicke milks 600 cows near Exeter. Around 75% of the milk is retained for traditional cloth bound cheese, up to 40% of which is exported. The estate also carries 440 acres of arable and an extensive forestry enterprise.
In preparation for Brexit the business has reduced the cost of production, and is planning further changes.
"We will be advance buying imported goods," says Mary. "And investing in a bigger sales and marketing team because a no-deal Brexit and US tariffs will make trading difficult and we will need to work hard to increase sales. We are also going to remove maize from the rotation as it's over reliant on imported seed and messes with our no-till principles.
"This is a seismic, once in a generation change. It is a repeal of the Corn Laws moment, but at least this time we have NFU leadership that understands the value of selling the public goods agenda."
Crops
John Collen farms more than 3,500 acres of arable in Lowestoft, Suffolk, some of which is in a contract farming agreement. Enterprises include wheat, barley, oilseed rape, parsley, and a grain storage business.
"In preparation for a no-deal Brexit we have made changes to our cropping, significantly reducing the acreage of cereals because of the risk of tariffs. Oilseed rape is more robust, but there is the risk of flea beetle damaging the crop," says John.
"Over the past 10 years we have been expanding, and, as a result, have borrowed a lot of money. We have had to stop expanding, and are looking to reduce borrowing as rapidly as possible. This isn't easy with the current market.
"We are also looking to diversify as much as we can to bring third parties onto the farm for rental income."