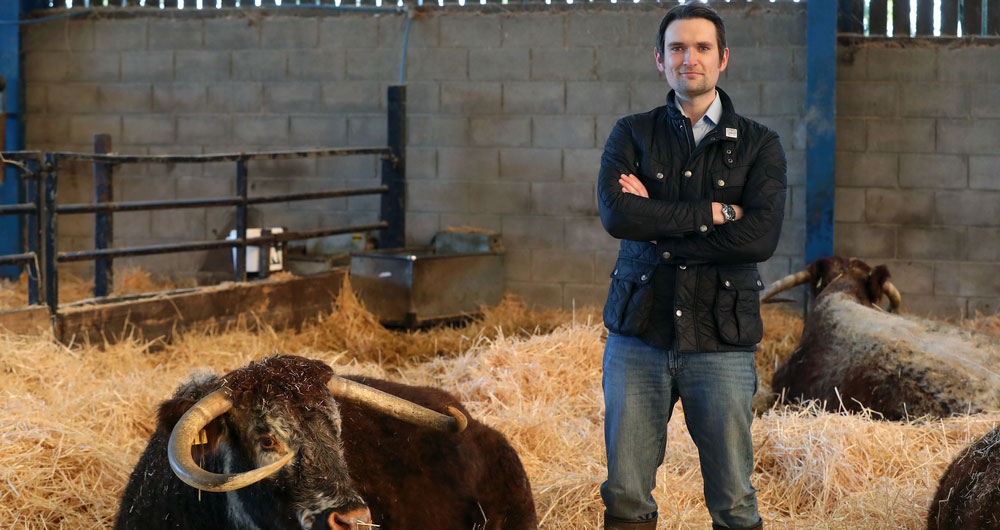 Farmer Joe Stanley looks at why British food and farming standards should matter to both farmer and consumer alike.
At the outset, a disclaimer. I'm a British farmer, and I earn my living from producing food for you, the discerning British consumer. I believe that I'm both lucky to spend my working day in the great British countryside, and that what I produce is important for Britain.
Red Tractor - what is it and what does it mean for food production?
A few weeks ago my farm underwent its annual Red Tractor assurance scheme inspection. I'd encourage you to always seek out the Red Tractor logo, underpinned by the Union Jack, when you're shopping for food: the rules and standards it applies to British farmers ensures you can trust the food you eat, and covers all the areas you care about - animal welfare, food safety, traceability and environmental protection.
Let's run through those in turn. On welfare, among many factors, the inspector checked that my cattle have sufficient space to relax and express themselves naturally, and that all possible measures are taken to reduce the risk of sickness and disease. On food safety, strict rules are established for the use of medicines in animals, and the UK is a world leader in reducing the use of farm antibiotics – by 40% since 2013 alone.
On traceability, every one of my cattle – and every load of my grain – has its own passport to ensure it can be traced from farm to fork, while the UK has some of the strongest environmental protection laws in the world; our farmyard slurry must be kept in secure storage; we may only use Plant Protection Products (PPPs) which have passed the most stringent testing; and all farms must include 'ecological focus areas' (EFAs) in order to qualify for public support.
See also: Red Tractor leads international benchmarking study
What would Brexit mean for food standards?
In any Brexit scenario, these domestic standards will be maintained. In fact, the government's plans for a new domestic agricultural policy to replace the European Union's Common Agricultural Policy (CAP) make clear that these standards might be raised. The intention is that British farmers might be even more highly regulated than they currently are, and that even greater emphasis will be placed upon these measures of good practice.
So far, so good. However; there's a catch.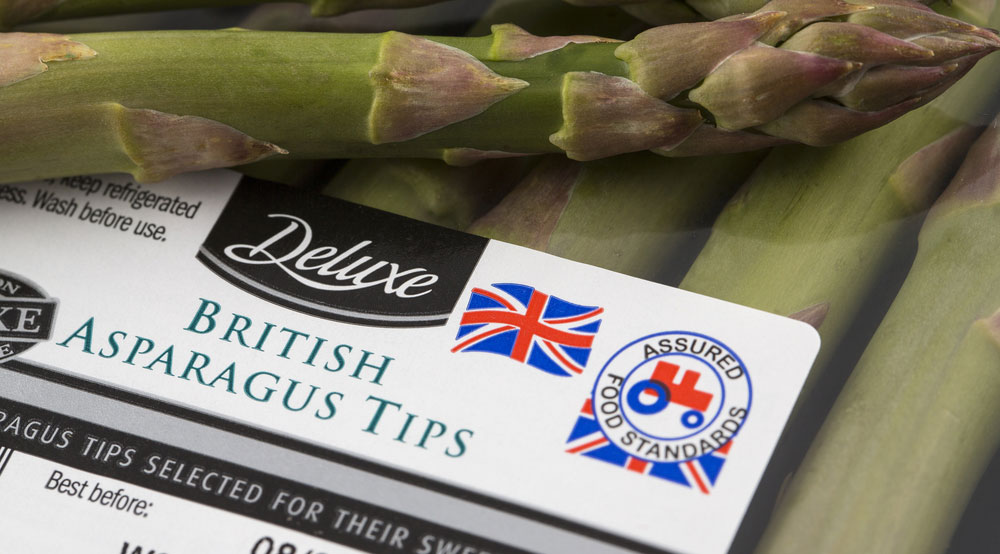 With high standards come high costs. This comes in many forms: I don't have access to techniques and products available to my global competitors which would hugely boost my productivity, such as plant biotechnology or certain crop protection products. Red tape has an administrative cost. Land in Ecological Focus Areas is not generating income. But what you can be assured of is that British farmers are committed to producing food – across all price points – that's affordable for all.
The current regime sees some £3bn of annual support payments from the CAP underwriting the high production costs of British food. These payments amount to 61% of the average farm's income in recent years. Despite this, farms have low average profitability, with 16% of farms making a loss.
At the same time we are spending less on food – with the average UK household spending 8% of its income on food (the third lowest in the world), a figure which has more than halved since the 1960s – while the proportions spent on housing, transport and services have all doubled.
We have also seen a steady decline in our self-sufficiency, which currently stands at 60%, meaning we import around 40% of our food needs.
With Brexit – and in particular the risks of a 'hard' Brexit – farmers face the double blow of a withdrawal of CAP support payments, and the danger that government won't commit to enforcing the same standards on still-subsidised, imported, potentially lower quality food. This would place British farmers at a severe disadvantage, and put the future of the industry in doubt.
Proud of our high standards
But there's more; in the event of a hard Brexit, British farmers exporting to our largest customer – the EU - may find themselves at the mercy of high export tariffs. Very few would be able to survive taxes as high as 75% by value, while many of our politicians talk of allowing food imports into Britain tariff-free. Michael Gove's recent comments at NFU's annual conference about maintaining tariffs on food imports such as milk, cheese, lamb and pig meat are to be welcomed, although we're yet to see the detail of this.
So, first and foremost, we should be proud of our high standards, from farm to fork. It was heart-breaking recently to watch a video of tens of thousands of Chinese pigs being buried alive in a vast pit as a result of a Swine Flu outbreak. Such unspeakable barbarity is unthinkable here.
American trade envoys are already lobbying for the UK to drop the EU mandate against importation of hormone-reared beef; I don't believe it holds to our moral standards to use such techniques merely to turn a faster buck – let alone the reckless use of antibiotics elsewhere in the world to encourage faster, more profitable animal growth - while we do so much here to reduce their use and avoid antimicrobial resistance.
The Eastern European horsemeat scandal of 2013; the 2017 discovery that Brazil – the world's largest meat exporter – had been exporting rotten meat masked in acid for years; chlorine-washed chickens; the environmental degradation of some of the world's most precious landscapes: were we to embrace, by accident or design, the cheapest food from around the world at the expense of our own world-leading standards, it would signal nothing more than that Britain was exporting its environmental and welfare conscience abroad to the lowest bidder – over whose standards we have no control – at the expense of our proud domestic industry. There is little 'taking back control' in that.
In 1916, the NFU's first president Colin Campbell wrote: "However much agriculture has been neglected in the past, that is not likely to be so in the future… It is being recognised that it is one of the principal industries, if not the principal industry, of the country."
I believe this holds as true today as then; the ability to produce our own food is a vital aspect of our national life, but risks being undercut by a poor Brexit outcome. Please back your British farmers; support the trusty Red Tractor – and we'll support you by delivering safe, traceable food.