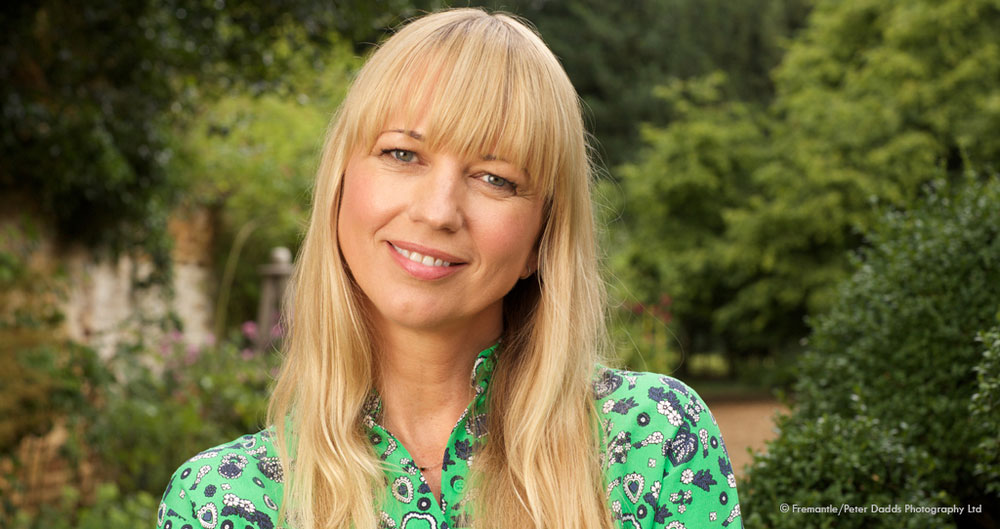 Sara Cox is a DJ for Radio 2, author of her new memoir Till the Cows Come Home and host of Love In the Countryside. Here she talks about her Lancastrian farming roots in this interview with Charlotte Reader.
The youngest of five children, Sara – 'half-girl, half-forehead' - grew up on Grundy Fold Farm a 40-acre tenanted cattle farm surrounded by encroaching housing estates in Little Lever, near Bolton. In Till the Cows Come Home - which the natural-born troubadour penned herself - and in true farming-style sports a picture of her as a young girl riding a Hereford bull on the front cover – she comically captures the animals, people and place.
"The farm was my very own adventure playground - the Bolton version of Narnia - with the animals at the centre," says Sara, who fondly remembers father, Len's, big Hereford stock bulls. "One was called Lowesmoor One Fatham known as Fat-Ham and another was called Ferrari – which, as kids, we loved because we could say, 'Ow, a Ferrari stood on my foot.'"
She describes Herefords as: "a gentle breed, not highly strung; they're calm, kind, solid, long-lashed and bonnie."
"I always buy British produce, especially meat, as animal welfare is high on my checklist and British meat is produced to the very highest of standards. I have Abel and Cole and Riverford knobbly veg with the mud still on. I like things that are ethically and sustainably farmed. British farming is really important to me as many farmers really struggle to make ends meet."
I ask about her father's experience of being a victim of rural crime earlier this year. Sara says, "His haylage was set on fire and it makes me furious because farmers don't have much support as it is. But this stuff has been happening for years because there are footpaths through the farm; there's always fences kicked down by young idiots who leave their empty cans of cider. But the police are so overstretched and it's difficult for farmers to look after their property."
The second series of Love in the Countryside is out this autumn.