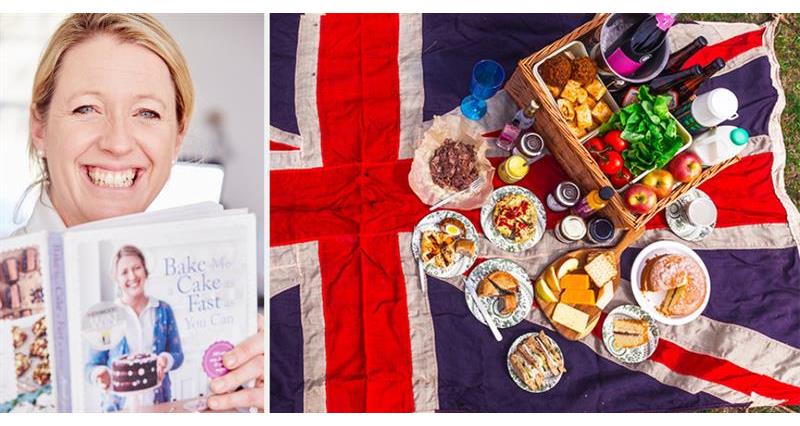 The sharing of food, the coming together of friends, informal, relaxed and happily imperfect. There are the picnics of Glyndebourne and Henley, of stuffed hampers, weeks of thought and planning and maybe cooking or ordering food to create picnicky perfection.
A meal outside crafted and created to accompany the races or the rowing or the opera can be magical and aspirational, but for me, the best of picnics are spontaneous and relaxed, when everyone brings a blanket and their favourite homemade food to share.
Here are some fun tips and a few useful recipes to add to your picnic repertoire, I hope you will cook a few things, call some friends and meet them somewhere lovely soon!
Picnic tips:
Food safety and hygiene
Make sure anything that needs to be refrigerated is kept in a good cool box.
Don't leave food out in the open and keep picking at it, pop it back in the cool box or eat straightaway.
Take antibacterial gel, anyone who is handling food should use it, whether cutting up pies or eating them after climbing a tree!
Take some tins or reusable plastic boxes with you to take any leftovers home in.
Respect the environment
Always take a bin bag and clear up after you, check the whole area for litter before heading home.
Take particular care checking for glass or anything shiny, in sunny weather this can quickly start a fire with devastating consequences.
Stick to the Countryside code
Check you have shut any gates you found closed.
Keep dogs on leads on or near farmland.
Stick to footpaths or bridleways.
Don't forget…
To take plenty of big bottles of water and cups.
To pack a water bowl for the dog, too.
A towel, warm blanket, some wet-wipes and plasters to deal with any accidental adventures.
Plan ahead
Make jars of salad when you have ten minutes peace, or employ a capable child to make them for you!
Roast and slice beetroot and thinly slice some apples and pop into a sealable glass jar with a few sprigs of dill, some cider vinegar, a few juniper berries and a slice or two of orange.
Slice a whole cucumber as thinly as you can (if you have a food processor use this), pop into a jar with a few tablespoons of cider vinegar, a teaspoon of sugar and masses of chopped mint.
Add these to a simple roast chicken, some delicious cheese, ham or pate or pork pies, add some gorgeous fresh bread and you are ready to have a picnic fit for a king (or queen).