From the magazine...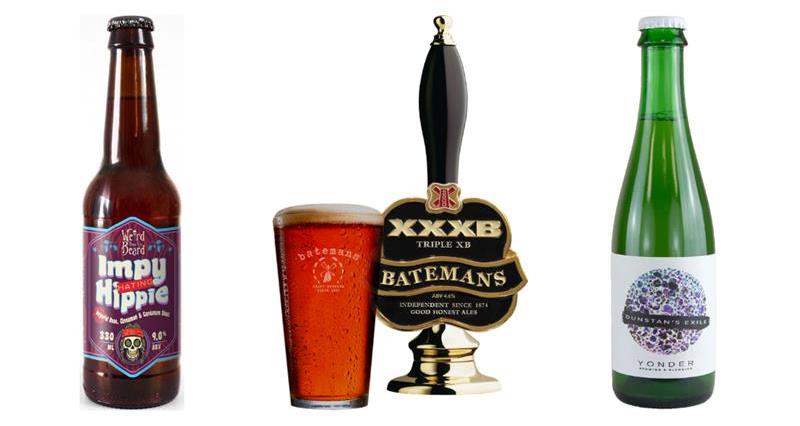 Melissa Cole rasies a glass to the flowers, fruits and spices that delicately enhance the favours of our beers, and picks out three rather green-fingered beers for you to try.
Weird Beard Impy Hating Hippie, 9%
West London brewery Weird Beard has some very inventive names, some unrepeatable, but some of which make me laugh, like Spreadsheet Ninja, a reference to brewing being nowhere near as glamorous as people think it is. However, this beer is named after owner and head brewer Bryan's nickname. A thick, rich chocolatey imperial stout with heady aromas and flavours of rose and cardamom, it's difficult to decide whether this should be drunk or dabbed behind one's ears.
Find online: eebria.co.uk
Batemans XXXB, 4.8%
The Batemans brewery is a story of a family determined to stay independent, as well as one of preservation of a piece of architectural history. The Salem Mill, in Lincolnshire, comprises part of the brewery. It is a Grade-II listed building, which initially had 5 patent sails which drove 4 pairs of stones. The XXXB has been going strong since 1978, when it was first brewed. Earthy, peppery, but softened with overlays of biscuit and marigold, its delightful ESB full of hop character.
Find in major supermarkets
Yonder Brewing, Dunstan's Exile, 5.5%
Taking influence from traditional Belgian brewing styles, and with some beautiful artwork, this beer is a genuinely elegant and delightful landscape of flavours and aromas. Using UK-sourced juniper and lavender, it pours busily with a blooming head and delicious floral earthy aromas and a slight puckering dry light sourness brings the whole thing together beautifully.
Find online: brewyonder.co.uk