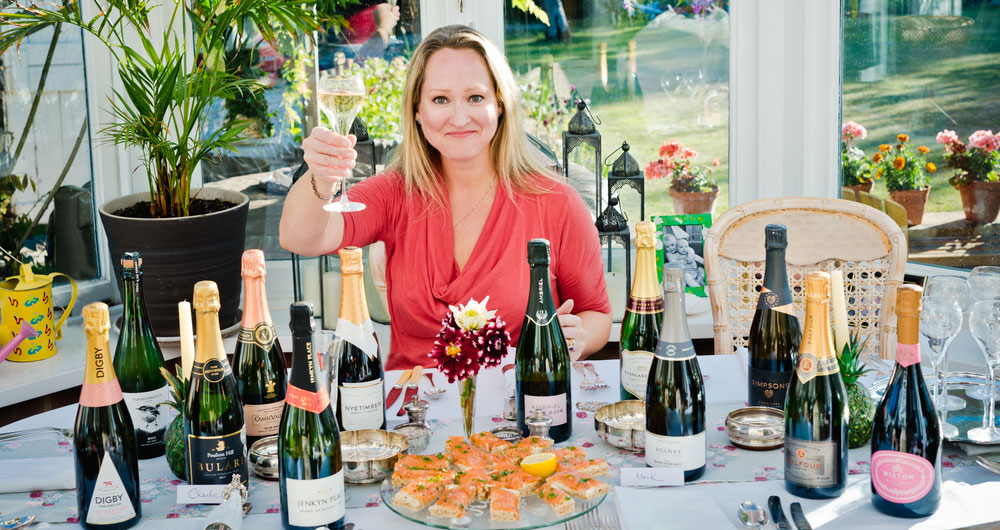 Charlotte Reather takes one for the team as she taste tests some British sparkling wine.
The rise of our sparkling wine industry has been something of a success story in recent years, so, with lockdown slowly easing, why not treat yourself, while at the same time helping sustain our homegrown vineyards?
Many of our wineries producing sparkling wine are situated on the same seam of chalk, which runs under the English Channel all the way to the region of Champagne in France.
Enjoying a similar terroir, the English vineyards benefit from a long and cooler ripening period (maintaining flavour, aroma and acidity), helping to create multi-award winning wines that are giving powerful French rivals a run for their money. And, with a burgeoning array of British fizz from which to choose – often accompanied by a smaller price tag – what's not to love?
I put 12 bottles of bubbles to the test with the help of my husband Ed and a few other brave souls – it's a tough job, but someone's got to do it!
---
Find out more about great British food and drink: