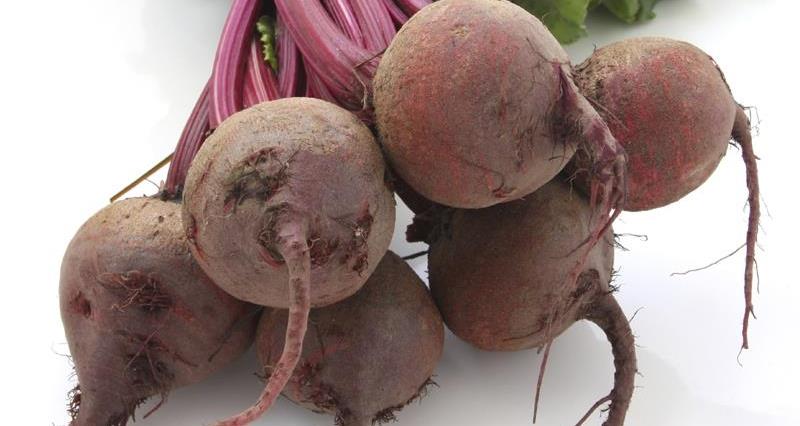 Beetroot is one of those vegetables that you either love or hate in this country. For those that have only experienced crinkle-sliced beetroot from a jar doused in vinegar, it's no wonder many people are averse to the vegetable.
Farmers across the country know that when eaten fresh, beetroot boasts a distinctive earthy flavour with a subtle sweetness and smooth texture, and with these attributes and its range of health benefits, it's no surprise that beetroot is becoming the nation's most fashionable ingredient at the dinner table.
There are two main suppliers of beetroot in the UK, these are Axgro Food Ltd based in Lincolnshire and G's Fresh based in Cambridgeshire. Growers across Britain supply them with their beetroot, which are then graded depending on their size before being supplied to retail and foodservice markets at home and abroad.
"The vast majority of beetroot is either vacuum packed, infused, juiced or pickled, with raw beetroot forming a tiny part of the market," says Dieter Lloyd, from Love Beetroot, a campaign promoting beetroot on behalf of the G's Farming co-operative.
For consumers, beetroot not only adds colour to a dish, but it's also becoming the vegetable of choice as a result of its new healthy 'superfood' status, with juices, soups and even yoghurts now containing the earthy vegetable, making it incredibly versatile.
Love Beetroot highlights that beetroot juices are very popular among athletes due to it aiding in muscle recovery after exercise, as well as helping to lower blood pressure levels. Beetroot is a great source of iron and folate and is rich in many vitamins and minerals, including vitamins A, B and C, nitrate, magnesium and antioxidants.
Although beetroot is grown commercially throughout the UK, a key traditional growing area is within the Cambridgeshire Fens due to its fertile soils and cool even climate. Beetroot grows best in a maritime climate with lots of sunshine and plenty of water, explains one grower, which gives beetroot its sweet and unique flavour.
Naturally organic, beetroot is generally free of pests and diseases; therefore rarely needs treating with pesticides, making it one of the most environmentally-friendly crops to grow.