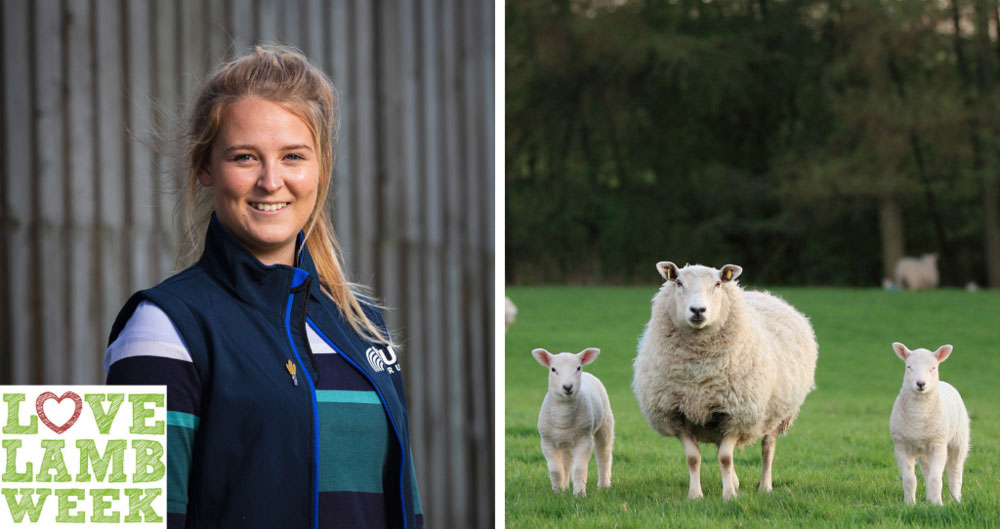 With #LoveLambWeek now in full swing, NFU Ambassador, and young farmer, Sioned, has given us 8 facts about British lamb that you may not have known,and a few reasons why you should be buying British lamb.
---
1. Nutrition
During these uncertain times, health is something a lot more of us are now taking more seriously. But it's hard to sometimes search through the misinformation and slim tea diets for the correct information on what our bodies needs. Well, one thing's for sure, lamb should definitely be on your list of go to health foods. It's packed with protein, and is rich in Vitamin B12, essential for blood formation and brain function. Lamb is also packed with iron which is extremely important for adolescents as it helps with muscle development and growth, but many adolescents are not consuming enough iron which can impact cognitive ability and behaviour.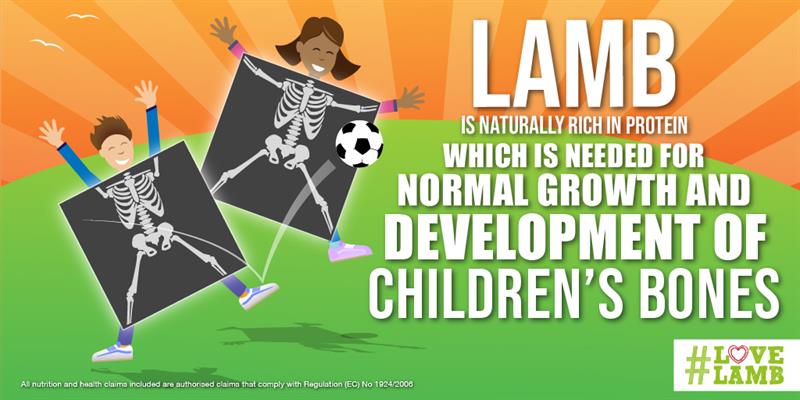 2. Environment
65% of UK farmland is best suited for growing grass, and sheep love to eat grass! It's incredible really, these animals are able to utilise areas of the UK that farmers would never be able to use to grow fruit or veg and turn it into delicious and nutritious meat.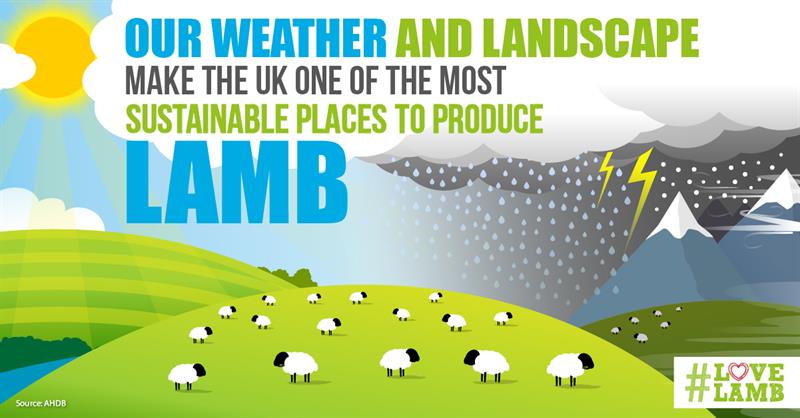 3. Low and slow (cooking)
So, what's the best way to eat lamb? One tip: low and slow. Slow cooked lamb is one of the most delicious foods, and so easy! Stick a joint of lamb in the slow cooker either overnight or all day and you're guaranteed a delicious meal.
4. Flavours
You're probably familiar with some of the classic lamb flavours such as mint, rosemary and garlic. But how about pomegranate, apricots or honey to give a fresh and flavourful snap to your lamb meals.
---
Cooking with lamb
---
5. How many sheep in UK
Did you know there are approximately 22.5 million sheep in the UK?!
6. Just meat?
Meat is the main product of sheep, but their wool, milk and skin can also be used, which makes them one of the most sustainable animals. Wool is an amazing product with so many uses and sheep need to be sheared to keep them fit and healthy. Many farmers this year have struggled to sell their wool so more needs to be done to demonstrate the versatility of British wool.
7. Breeds
There are approximately 90 different sheep breeds and crosses in the UK with each one uniquely bred to thrive in certain environments. For example, a hill breed such as a Herwick has been bred to be hardy and able to live in difficult terrain and harsh weather conditions. Whereas a lowland breed such as a Texel has been bred to grow quickly. The badger face welsh mountain is believed to be one of the oldest British sheep breeds.
8. History
Sheep have been a common sight in the UK since Roman times with their wool, meat and milk forming and essential part of Medieval Trade.
---
But where does your British lamb come from?
It comes from family farms like this where caring for their animals is a top priority. Here's Warwickshire farmer Adam to tell us more and to give us an insight into his life as a sheep farmer: