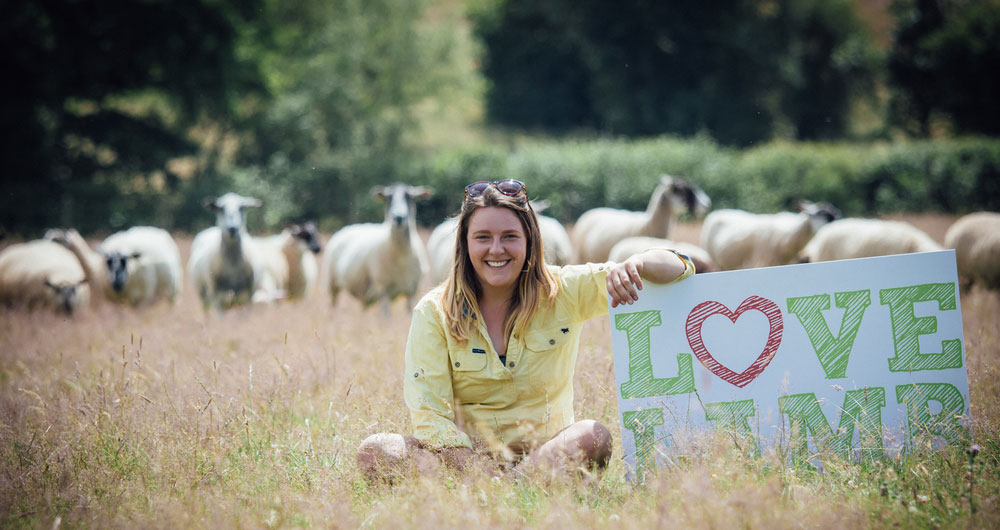 Charlie Beaty is a young farmer from Warwickshire and a columnist for Countryside online. She's a champion of AHDB's Love Lamb Week, a campaign that showcases to the public the high quality lamb we produce here in Britain, inspiring more people to put it on their plates. She writes:
With #LoveLambWeek now being in full swing, it seems only right that I provide you with my top seven reasons to buy British Lamb - one for each day of the week!
1. The UK is ranked #1 in the world for animal welfare standards
It shares this title with Austria, Switzerland, Netherlands, Denmark and Sweden according to the World Animal Protection Index, which uses countries commitments to protect their animals and improve welfare to rank them.
2. UK farming practices are known to be some of the most sustainable and environmentally friendly in the world
Free-range with their feed growing at their feet, lamb is arguably the most ecologically friendly meat we eat. The Red Tractor logo is a perfect way to tell if the produce you're buying has been produced at the highest standard with the lowest impact on the environment. The Red Tractor scheme encourages farmers to protect and maintain the environment by offering their mark of quality, making the end product more appealing to the consumer. You can find out more information on the Red Tractor scheme here, or better still, go and read my article on British food standards and why they're a cut above the rest.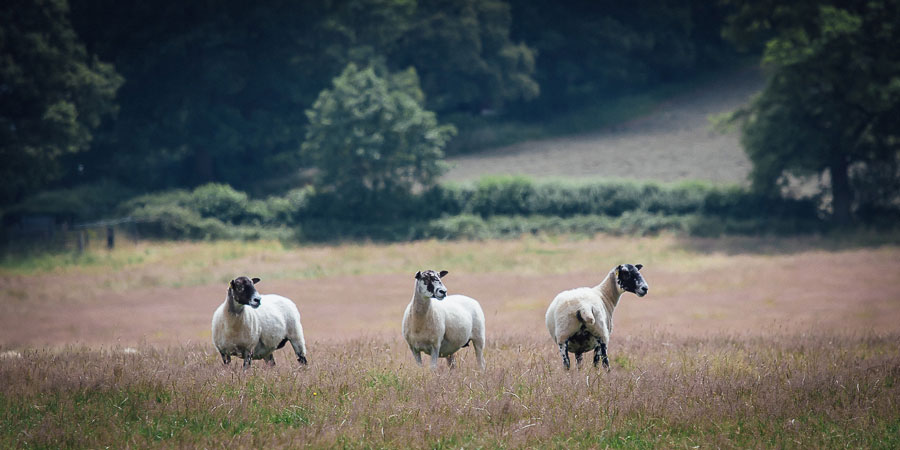 3. Unrivalled nutritional benefits
Lamb is naturally rich in protein, low in sodium and provides vitamins and minerals that are vital for good health - Zinc, Selenium, Taurine, CLA, Phosphorus, Iron and Creatine. Of these, CLA is only found in the meat of ruminant animals and promotes muscle building and fat loss.
4. Ecological and environmental maintenance and protection
Grazing sheep and livestock play a massive part in maintaining the British landscape and managing wildlife habitats. Nearly all habitats found in the UK require some level of grazing to maintain their structure and composition, which a lot of plants and animals depend on for survival.
5. Sheep convert grass into meat and milk for human consumption
70% of the UK's land is dedicated to farming, with two thirds of that land being grassland. The vast majority of this grassland is land that is unsuitable for growing crops, but sheep can utilize this rougher pasture better than any other animal.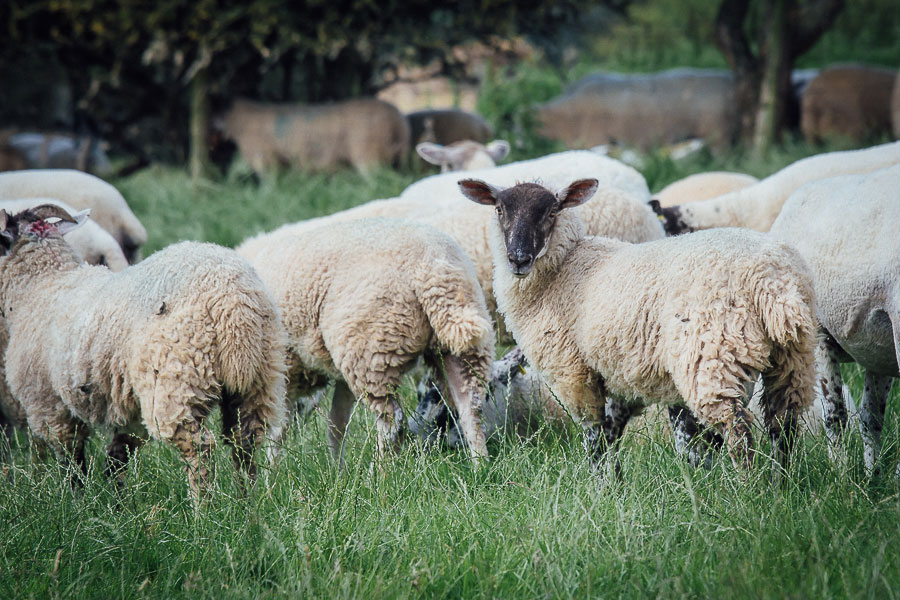 6. Lamb is one of the most versatile meats
From a Rogan Josh curry to a roast dinner, there is no end to the possibilities when it comes to cooking a lamb dinner. It's fabulous for chucking on the BBQ over the summer, yet is a bone-warming meal throughout the winter months. Curries, casseroles, pies, steaks, kebabs - the list is endless.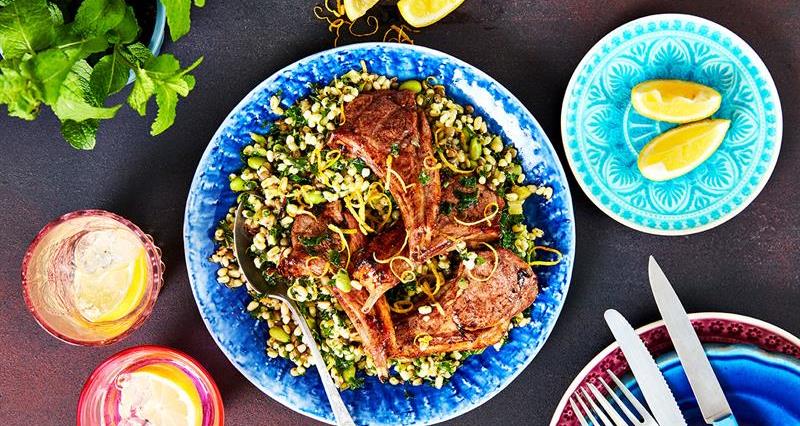 Contrary to popular belief though, autumn is actually the best time to eat lamb, as this is when supply peaks. It is seen as a traditional Easter meal, but lamb supply at Easter is at its lowest, resulting in more imported lamb with a much higher carbon footprint being consumed. Countryside online has some fabulous recipes to try. You'll find them over in our recipes channel here, or visit Simply Beef and Lamb for more recipes, nutritional benefits and cooking tips.
7. If you don't eat British Lamb, it won't be there!
By eating British lamb, among other British meats, you are ensuring that there is a demand, and therefore protecting the existence of our British breeds. If there was no demand for the meat and wool of these animals, they would simply disappear from our countryside as there is no other sustainable way to protect them. To lose the existence of our British livestock would be to lose the essence of the Great British countryside.
Thanks to AHDB for pictures of Charlie and her animals on farm
Do you want to read more from Charlie?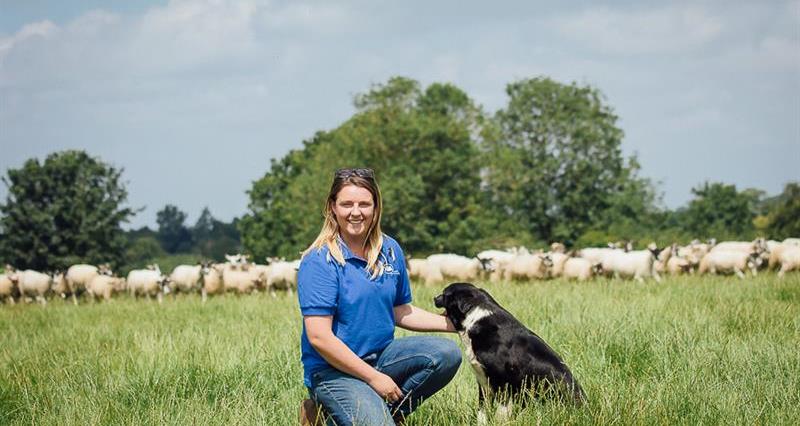 Find out what it really means when we say that British farming has some of the highest standards in the world when it comes to food production, and why looking out for the Red Tractor logo means the food you're buying has been farmed with care.
Read From the farmer's mouth - why British farming is a cut above the rest
Follow Charlie on Twitter - @GTFarmGirl and Instagram - globetrottingfarmgirl