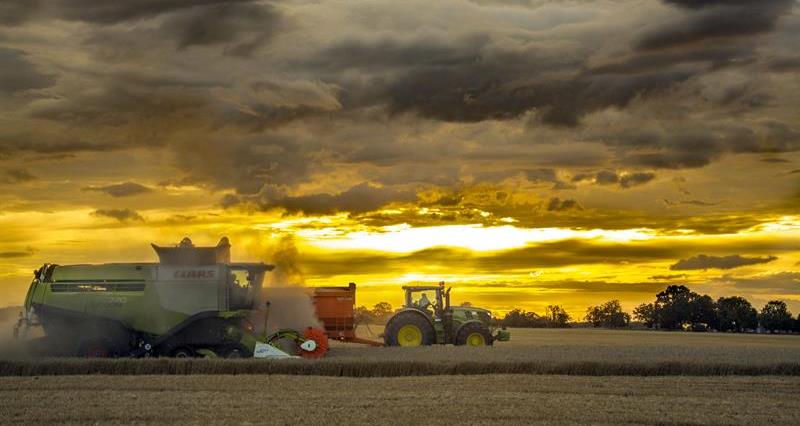 Pictured above: Harvest in the Fens - picture courtesy of Ieuan Williams
What is peat and what is it used for? How are peatlands linked to climate change? And how are British farmers helping to manage and maintain peatland soils for future generations?
On this page we look at the vital role peatlands play in British food production and also the work British farmers are doing to reach net zero greenhouse gas (GHG) emissions across the whole of agriculture in England and Wales by 2040.?
Peatlands and farming - an overview
Peat is formed when plant material decomposes over thousands of years in wet, boggy areas of land. Farmers graze sheep and cattle on upland peatland sites which helps to protect these habitats while producing high-quality British beef and lamb. Lowland peatland sites can be excellent for growing cereals, fruit and vegetables because of their fertile soils. For example, a large marshy area of eastern England, known as the Fens, was drained in the 17th century and has since become a major hub for British food production. Today, British farmers are working hard at finding new ways of maintaining these valuable soils for generations to come while producing the high-quality ingredients that end up in our kitchens.
How are peatlands important to farming?
Upland peat soils and bogs are the largest stores of carbon in the UK. Farmers work to protect these habitats through the sustainable grazing of livestock, preventing erosion and managing wildfire risk, which helps to protect the carbon locked into the soil. More than 60% of the UK's soil carbon stores are in uplands areas.
Britain's hills and upland areas are some of the most beautiful in the world with dramatic features such as moors, valleys and mountains. Farmers not only maintain these iconic landscapes, they also help retain open moorlands for us to walk and enjoy, as well as producing high-quality British beef and lamb on land that couldn't be used for other types of food production.
Video: See how beef and sheep farmer Guto Davies has improved the carbon store of peat on his National Trust farm in Betws-y-Coed, north Wales
Lowland peatland sites, when drained, provide fertile soils for food production. British farmers are trialling new technology and techniques to manage and protect peat soils, as well as to optimise their potential for growing.
To prevent soil drying out and being eroded by wind or by water run-off, farmers plant trees around fields and use cover crops. Cover crops are sown between periods of regular food production to both protect the soil from erosion and put nutrients back into the soil. More and more farmers are also using soil conservation practices which allow them to plant seeds while disturbing the soil as little as possible and other techniques such as underground irrigation.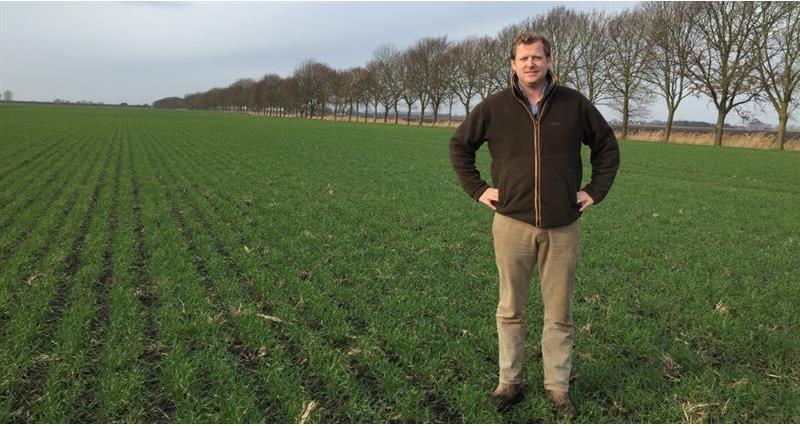 Pictured above: Third generation farmer Charles Shropshire of G's Group in a field of winter wheat
Farmers such as Charles Shropshire of G's Group are actively looking into ways to farm more productively while also managing soils and the environment. G's grows a wide range of field vegetables, including lettuce, spring and bulb onions, celery, radish, beetroot, salad leaves and potatoes.
The company employs a full-time sustainability manager and works closely with conservation groups such as the RSPB and research organisations including NIAB. It is also using drones and other new technology to help it understand the varying soil structures around the Fens, which can include peat, silt, sand and clay. An in-depth soil management plan is produced for each field.
Many horticulture businesses that use greenhouses and polytunnels to grow their crops are already using peat alternatives. For example, most strawberries are now grown in coir, a natural fibre extracted from coconut husks. And some crops, such as tomatoes, cucumbers and peppers are now able to be grown hydroponically - in water, rather than soil.
How are farmers and growers working to reduce the use of peat products?
In 2011 the government set the horticulture industry targets to phase out the use of peat in England by 2030. British farmers have been taking steps to meet these targets. For example: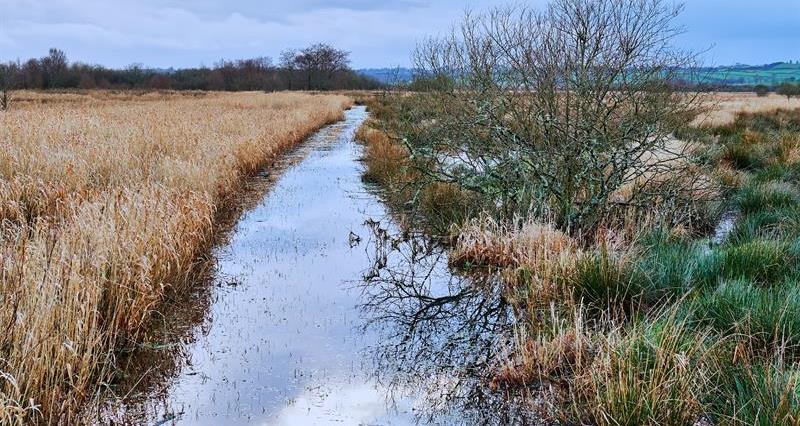 Pictured above: Tregaron Bog, a 12,000 year old peat bog in Wales
What is peat and what is it used for?
Peat is formed when plant material or organic matter does not fully decompose in the wet, acidic conditions found in bogs and marshes. The mosses and plants found in these wetlands break down over time to create a substance that looks similar to soil, but has a very stable, sterile composition and is capable of holding up to 20 times its own weight in water. Over the centuries, peat has been cut out and dried for use as fuel for heating and electricity and as compost for horticulture and gardening.
Where are peatlands found in the UK?
Peatlands are found across the UK, in the uplands of Scotland, Northern Ireland, England and Wales, and in lowland areas such as the Manchester Mosslands, the Humberhead Levels, the Fens and the Somerset Levels.
How are peatlands linked to climate change?
Peatlands are some of the UK's most valuable habitats. As well as supporting a range of bog mosses and plants, they also provide habitat for insects and birds. Peatlands are also important carbon stores. As vegetation decomposes to form layers of peat over thousands of years, carbon is locked up within its structure, preventing it from being released into the atmosphere as carbon dioxide.
Because peatlands are natural carbon stores, they play a vital role in regulating the earth's climate. On a global scale, peatlands store an estimated 550 billion tonnes of carbon, preventing it from being released to the air as carbon dioxide. This is approximately double the amount of carbon that is stored by all the world's forests. Around the world, peatlands are decreasing in size and becoming damaged, meaning more carbon is released into the atmosphere as carbon dioxide.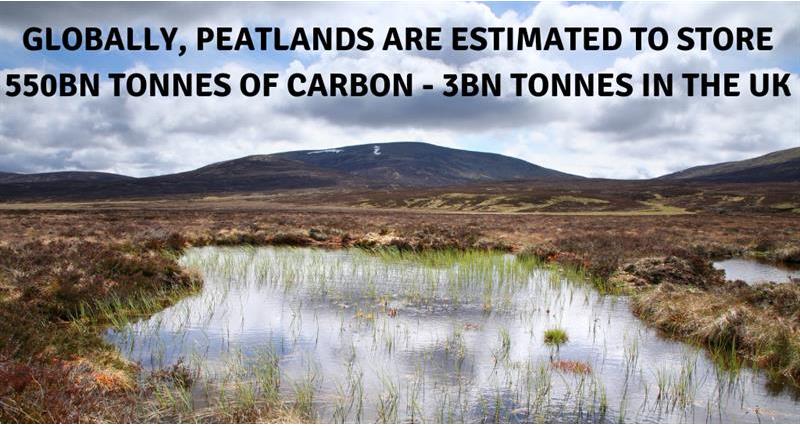 There are a number of peatland restoration projects underway across the UK. The government has announced that it has a new 25 Year Environment Plan, and as part of this has promised to put more than £10m towards a strategy that will help restore the equivalent of 10,613 football pitches of upland and lowland peatlands in England.
The National Farmers' Union (NFU) has set an ambitious goal to reach net zero greenhouse gas emissions across the whole of agriculture in England and Wales by 2040. This commitment from the NFU has been recognised in Parliament. Richard Benyon MP called it a brave step towards the government's own targets to achieve net zero by 2050. The Financial Times called the NFU a 'vocal proponent of change', and referred to its net zero target as a 'positive sign' in an article reflecting on the UK agriculture sector's potential to meet the 2050 target.