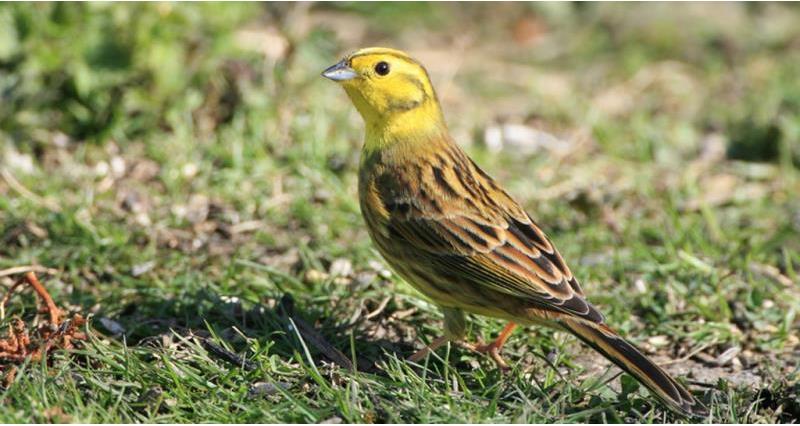 Picture above: A yellowhammer pictured on farm during the 2018 Big Farmland Bird Count
Whether it's helping birds get through the winter months by putting down seed or establishing woodlands and hedgerows to create habitat for birds and wildlife, British farmers work hard to protect our winged friends.
The Big Farmland Bird Count
The Big Farmland Bird Count was launched in 2014 to record the effect of conservation work instigated by farmers and gamekeepers on their land. Organised by the Game & Wildlife Conservation Trust (GWCT), it is sponsored by the NFU and delivered in partnership with the Farming & Wildlife Advisory Group Association and LEAF with support from the NFU, CLA, Perdix and Kings.
2019 saw a record-breaking number of farmers took part in the count. 1,400 people - a 40% increase on 2018 - recorded 140 species across 1 million acres. The most commonly seen species woodpigeons, starlings, lapwings, black-headed gulls and rooks.
Encouragingly, a total of 30 red-listed species were recorded, with 5 appearing in the most-commonly seen species list. These included fieldfares, starlings, house sparrows, yellowhammers and song thrushes, with the first four seen by over 30% of the farms taking part.