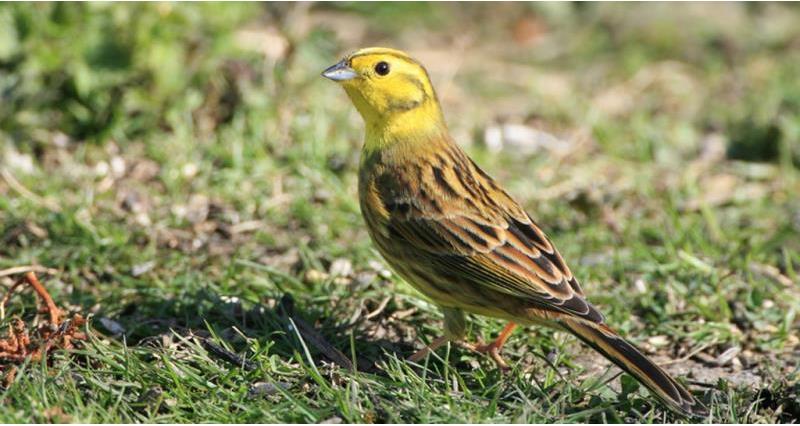 Picture above: A yellowhammer pictured on farm during the 2018 Big Farmland Bird Count
Whether it's helping birds get through the winter months by putting down seed or establishing woodlands and hedgerows to create habitat for birds and wildlife, British farmers work hard to protect our winged friends.
The Big Farmland Bird Count
The Big Farmland Bird Count was launched in 2014 to record the effect of conservation work instigated by farmers and gamekeepers on their land. Organised by the Game & Wildlife Conservation Trust (GWCT), it is sponsored by the NFU and delivered in partnership with the Farming & Wildlife Advisory Group Association and LEAF with further support from the NFU, CLA, Perdix and Kings.
In 2021, a record number of farmers participated in this year's Big Farmland Bird Count, leading to 81% more birds being counted over one million hectares of British farmland. Despite much of the country being blanketed in snow during the survey period (5-21 February), 2,500 counts were returned. This represents a 65% increase in the number of counts submitted compared to 2020.
A total of 25 species from the Red List for Birds of Conservation Concern were recorded including starlings, fieldfare, lapwing and linnet, of which an incredible 112,000 were spotted. The five most abundant birds counted were woodpigeons, starling, rooks, fieldfare and chaffinch. A total of 190,000 were seen, making up over 37% of the total number of birds recorded
These results highlight the amazing work British farmers are doing for the environment which is certainly good news for the future of our treasured bird species.
Records broken in the 2021 Big Farmland Bird Count
Over 1,800 farmers took part
2.5 million acres of land counted
The average farm size of those taking part was 1,027 acres.
48% of participants were in agri-environment schemes, demonstrating their long-term commitment to environmental management.
39% of participants provide some form of extra support for birds, through growing bird seed mixes or by winter feeding.
---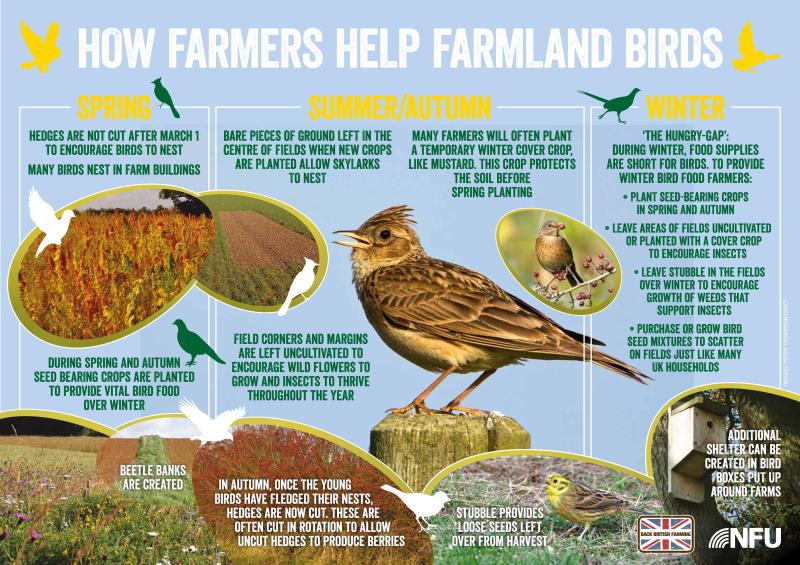 ---
---