The issue of climate change has never been more topical, with the UK Government committed to reducing greenhouse gas emissions by at least 80% by 2050.
British farming has a role in tackling climate change and the NFU (National Farmers Union) - which represents 55,000 British farmers - recently outlined its aspiration for net zero agriculture by 2040.
British farming with its extensive, grass-based, grazing systems produces some of the most sustainable beef in the world. According to the Government's Committee on Climate Change, greenhouse gas emissions from UK beef are about half the global average1.
British farmers are very proud of their high standards of production and aim to farm in as climate friendly a way as possible with a view to achieving net zero greenhouse gas emissions.
What are the environmental benefits to British livestock?
The UK climate is ideal for growing grass for animals to eat.
Around 65% of farmland in the UK is best-suited to growing grass rather than other crops2. If we did not graze livestock on it, we could not use it to produce food.
Grazing livestock on this land allows us to turn inedible grass into high quality, nutrient-rich beef and lamb. This land also provides a valuable habitat for many native wildlife species that need open grassland to forage, such as hedgehogs and lapwings.
87% of UK beef is produced using predominantly forage based diets3, with only a very small amount of soya in rearing diets. This means UK beef production is not a driver of deforestation in other parts of the world.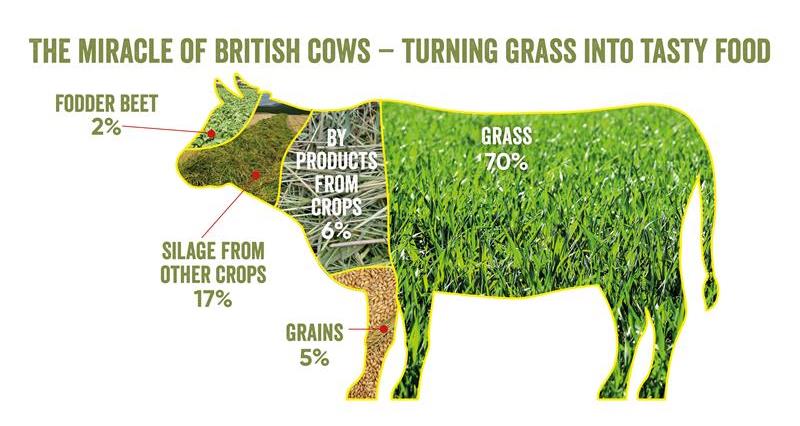 Sheep also produce wool, which is worth £100 million to the British economy4. Wool offers a range of solutions to problems we currently face. It is 100% natural, a renewable fibre source as sheep produce a new fleece every year, and is biodegradable.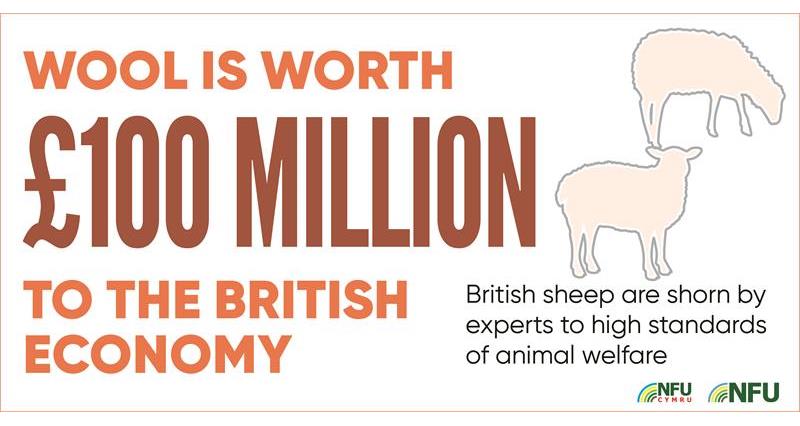 What are farmers doing to produce renewable energy?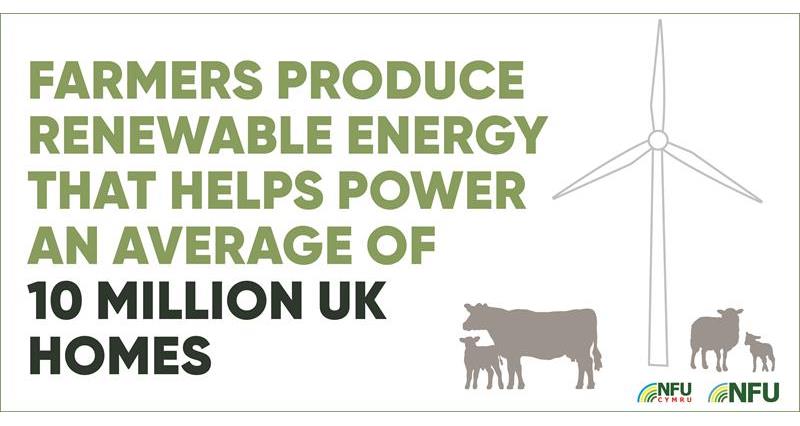 Farmland has been used for both food and energy production for hundreds of years. Today, nearly 40% of farmers and growers are using the sun, wind, farm by-products and energy crops to produce electricity and heat for use on farm.
Two of the most used renewable technologies on British farms are solar PV panels for electricity and heat generation from biomass.
Solar power
Farmers have a long history of using the sun's energy to grow and dry crops. The development of solar power technology (often referred to as photovoltaics or solar PV) means light energy can also be captured to produce an electric current.
PV panels or modules can work for a long time (up to 40-50 years) and require very little maintenance. Solar PV is regarded by many experts as one of the most environmentally-friendly renewable energy technologies.
Many farmers have installed solar panels on their buildings and land. There are three main ways solar panels can be installed:
PV panels mounted on top of existing roofs or integrated into new roofs and buildings
Ground-mounted panels in unplanted areas – for example around the edges of fields
Large arrays of panels across entire fields
Anaerobic digestion
Anaerobic digestion (AD) is the controlled breakdown of organic material in a closed 'digester' vessel. Anaerobic means 'without air', as opposed to composting, which takes place in the presence of air.
After 20 to 60 days, depending on the configuration and internal temperature of the digester, a methane-rich 'biogas' is produced. This gas is used for electricity and heat generation, and may also be upgraded for other applications.
Another product of the AD process is an odour-free 'digestate' which can be spread on farmland as a fertiliser.
Material suitable for the AD process includes:
Animal manure and slurry
Energy crops such as maize or ryegrass silage and fodder beet
Food processing by-products
Food waste from retailers
Biodegradable household waste
---
Where did we get our information?
Land use: Policies for a net zero UK, Committee on Climate Change, January 2020
Farming Statistics: Provisional crop areas, yields and livestock populations at June 2019 – United Kingdom, Defra/National Statistics, 2019
Cattle Farm Practices Survey 2019, Defra
Wool and the carbon cycle, International Wool Textile Organisation website
---