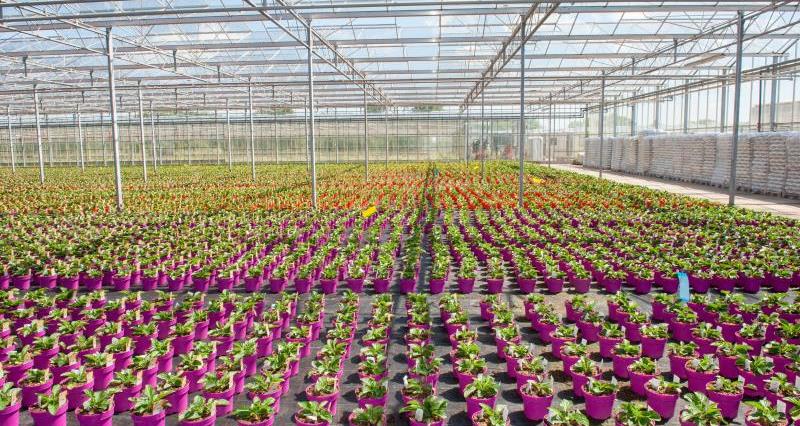 The British ornamental horticulture sector is worth £1.4 billion to the UK economy and employs over 15,000 people directly and almost 30,000 indirectly. We believe shoppers should back British growers by buying British flowers whenever they can. Not only will they be getting great quality, long-lasting flowers, they'll also be helping to boost the UK economy.
When are British flowers in season?
After a long dark winter, nothing quite heralds the coming of spring like bringing home the first vibrant bunch of scented narcissi or glorious full-headed tulips. Despite the wide abundance of flowers at our fingertips (many of which are imports), seasonal springtime flowers continue to be popular - perhaps this is why tulips and daffodils make up over half of the 'seasonal' flower market in Britain.
After spring, the British flower story is far from over. There is a wide range of varieties including:
Gladioli
Stocks
Sunflowers
Sweet Williams
Peonies
Asters
Alstroemeria
The New Covent Garden flower market has put together a seasonality chart for British Flowers Week. This showcases which flowers are in season throughout the year. Support British growers by looking for these seasonal products and asking for them specifically. Click on the image below to download the chart.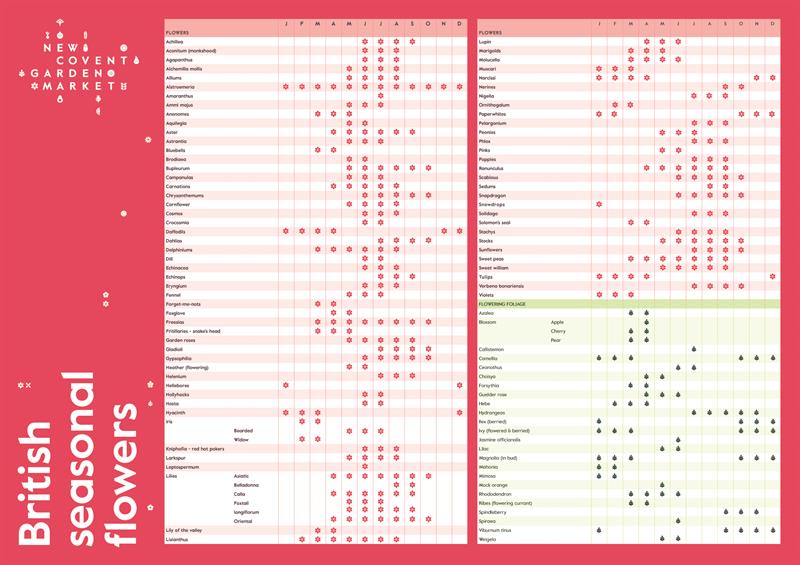 Some flowers (and arguably very popular ones, such as long-stem roses) have largely been outcompeted by trade from overseas, whose warmer, lighter and more predictable climates allow them to grow and import flowers at a lower price than it would cost UK growers. However, our cooler climate is perfect for many other flowers and foliage.
How can I buy British flowers?
British flowers now account for 14% of all flowers sold in the UK. But how do you know that you are buying British?
Look at the label
Unlike many other European countries, the British cut flower market is dominated by supermarkets. There is no legal requirement to label the origin of cut flowers, but many retailers are proactive when it comes to labelling British (although less transparent when it comes to the country of origin for imports).
Next time you buy cut flowers from the supermarket, look for country of origin by checking for a Union Jack sticker or 'Grown in the UK' on the label.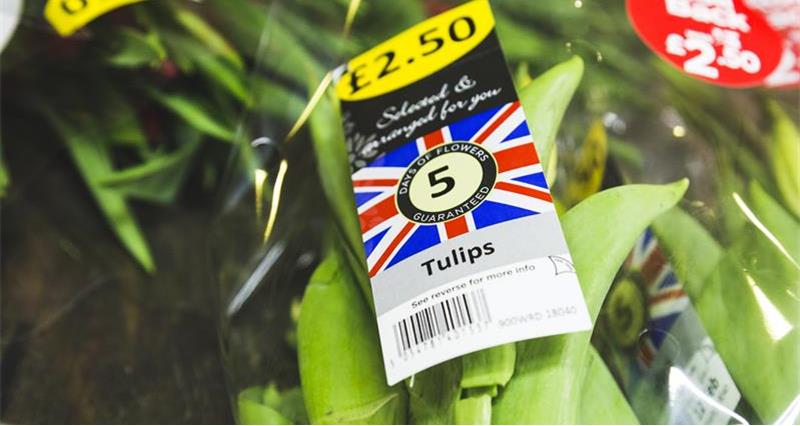 Ask your florist
Florists occupy a smaller proportion of the British flower market compared to supermarkets, but to make sure you are backing British growers, ask them if they stock British flowers.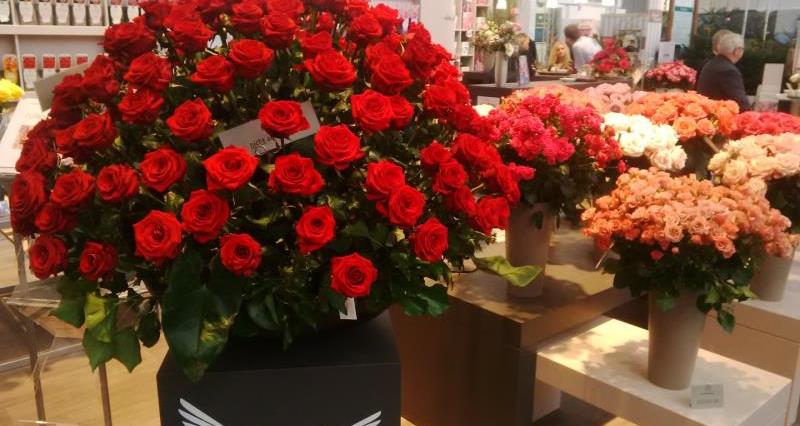 FloraBritain is a collaboration of larger British growers that sell their blooms under one label making it easier for florists to source British flowers.
Visit Flowers from the Farm to find a local flower grower and florists that use seasonal British-grown flowers.
Why should I choose British flowers?
You will be supporting your local industry - The British ornamental horticulture sector also employs over 15,000 people directly and almost 30,000 indirectly.
British flowers tend to last longer
You will be helping to encourage wildlife & biodiversity
You will be making the most of what's in season
They have a superior scent and will brighten up any room!
Top tips on caring for your British flowers
Use a clean vase
Trim the stem at a 45 degree angle (this increases the surface area for water take-up)
Remove all leaves that will sit below the water level
Change the water around every other day and trim the stem slightly
Keep away from direct heat
The British cut flowers industry
The total wholesale value of the 2020 ornamental crop (flowers and bulbs, pot plants and hardy nursery stock) is estimated by the Horticultural Trades Association (HTA) to be £1.4 billion. The British ornamental horticulture sector also employs over 15,000 people directly and almost 30,000 indirectly.
£121 million of this comes from the UK's annual flower production industry, which has seen an increase of £39 million since 2015.
The British Flowers Week campaign, founded by New Covent Garden Market in 2013, has been integral to the British flower renaissance, leading the charge for the UK's flower industry. Daniel Tomkinson, CEO of Covent Garden Market Authority, said:
"There are a number of factors we believe are helping to drive the demand for British flowers. Firstly, much like with food, there is a growing interest in the provenance of flowers. Florists and consumers increasingly care about where their flowers and foliage are grown and the wider story on their environmental impact and growing conditions. Just the lower number of 'flower miles' means that British blooms are more environmentally friendly than those that are imported.
He continued: "In addition there is a current trend for a just-picked-from-the-garden look, which British flowers play to with their natural beauty. This extends across the seasons where British flowers support, for example, a natural autumnal look. Finally, many British flowers are varieties grown for their wonderful scent. This differs from mass produced varieties that have been selected and bred over many years for their longevity, colour and shape. British flowers offer fresh, seasonal flowers that look and smell as nature intended. It's easy to see why both consumers and florists are buying more British."