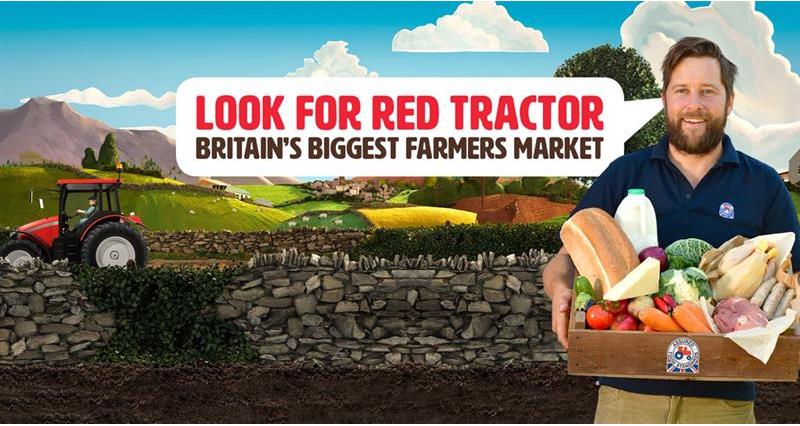 Red Tractor has launched 'Britain's Biggest Farmers Market', a new campaign which aims to set out the food standards scheme's credentials for ensuring UK produced food and drink carrying its label can be trusted, safe and are farmed with care.
The £1 million campaign will highlight how Red Tractor uniquely brings together some of the best farmers, producers, retailers and food service operators from across the country to deliver great quality British food, produced to its high standards.
'Britain's Biggest Farmers Market' taps into the desire of millions of shoppers and diners across the country to buy local or British food. By simply looking for Red Tractor in supermarkets and restaurants, people can be confident when buying products carrying the logo, that they are helping provide support and security for British farmers and food producers.
The TV ad has been relaunched has been running again on prime-time TV and digital channels during flagship shows like Emmerdale and Gogglebox. 'Britain's Biggest Farmers Market' has also been supported by major supermarkets and food brands.
About Red Tractor
Red Tractor is the UK's largest food standards scheme, covering animal welfare, food safety, traceability and environmental protection. Working with experts in their fields, the programme ensures that families across Britain have access to safe, quality food that has been grown and reared in the UK to rigorous farming standards.
More than 60,000 checks are performed each year across the supply chain to safeguard how animals are tended to, how fresh produce is grown and how standards are being followed from field to basket.C