Any information on this page is correct at the date and time of writing.
Footpaths and Rights of Way
Please use the following guidance from Defra in order to stay safe when out in the British countryside:
Stay local and use open spaces near to your home where possible – do not travel unnecessarily.
You should only go outside alone or with members of your own household.
Keep at least 2 metres apart from anyone outside your household at all times.
Gatherings of more than two in parks or other public spaces have been banned and the police will enforce this.
If you have a garden, make use of the space for exercise and fresh air.
Take hygiene precautions when you are outside, and wash your hands as soon as you are back indoors.
If walking your dog in areas used by other people, you should walk your dog on a lead to ensure you can safely keep 2 metres away from others. You can find further guidance for pet owners here.
---
Based on the UK Government's latest guidance, it is important to take extra precautions when out and about in the British countryside. Check out the video below of NFU Deputy President and livestock farmer Stuart Roberts as he takes you through the importance of taking extra care when out on footpaths and Rights of Way:
---
Coronavirus: Visiting the countryside Q&A
---
Click on the image below to download our free social media poster on enjoying the countryside during the coronavirus pandemic.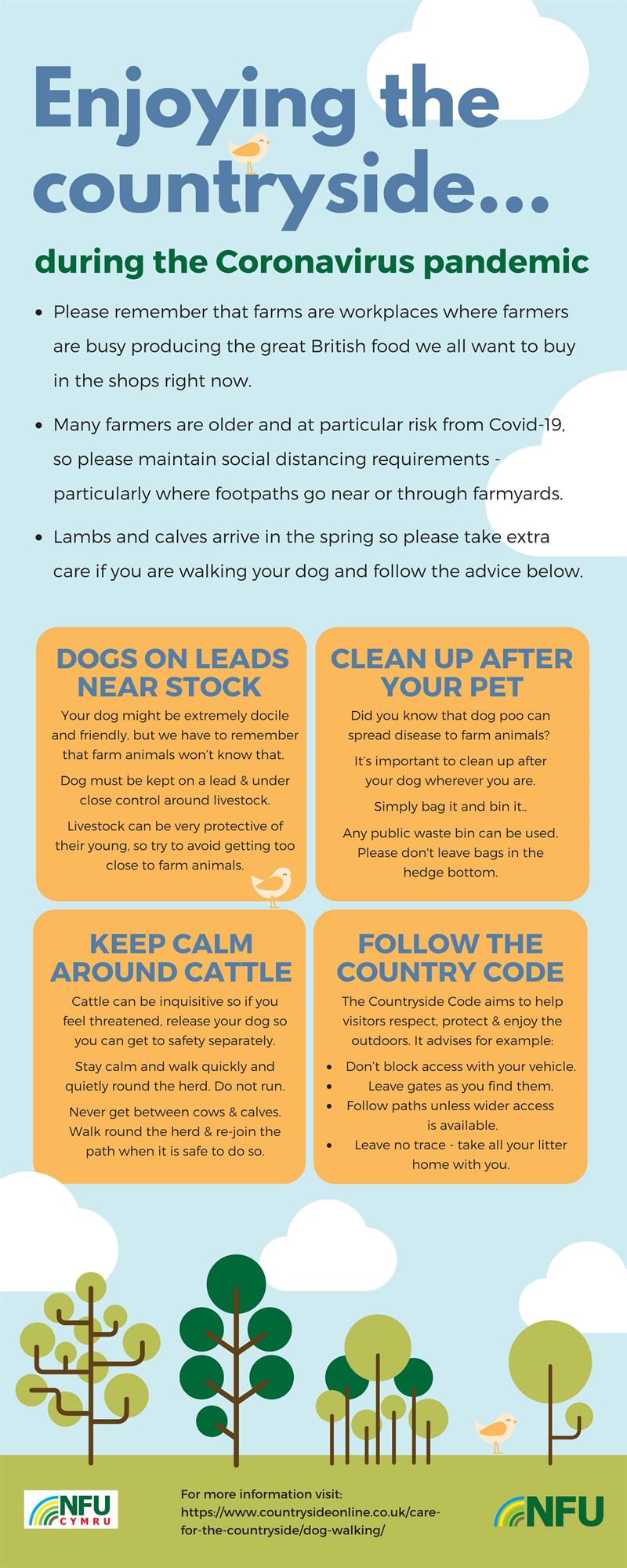 ---