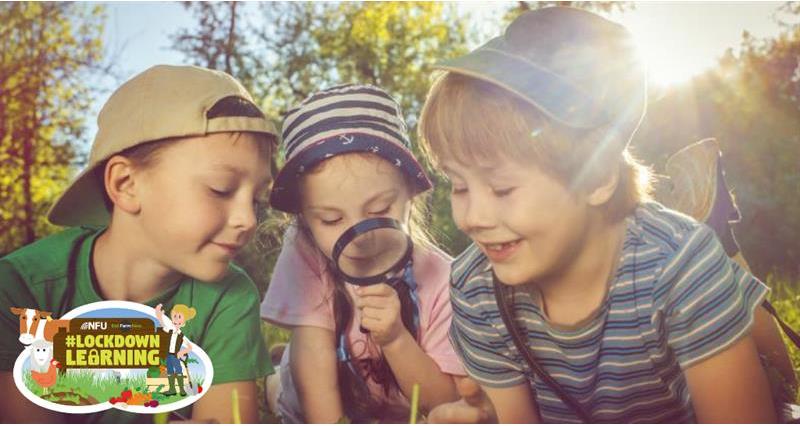 It's time to explore!
Thanks to British farmers who care for and protect the countryside, the great outdoors is a haven for all kinds of wildlife. While at the moment we can't enjoy the countryside quite like we used to, there is still exploring to do.
Need some inspiration?
Wildlife is everywhere. Some places you could look are in a hedge, in some flower beds (being careful not to squash any flowers), up in trees, in the long grass, under logs and stones... and everywhere in between!
Watch our Science Farm Video to help get you started.
Looking for more?
Want more of a wildlife fix? We've got a 'Countryside Safari' activity for you to print off and take with you on your daily exercise, remembering to comply with government social distancing guidelines of course. Click on the image below to download your activity sheet today.