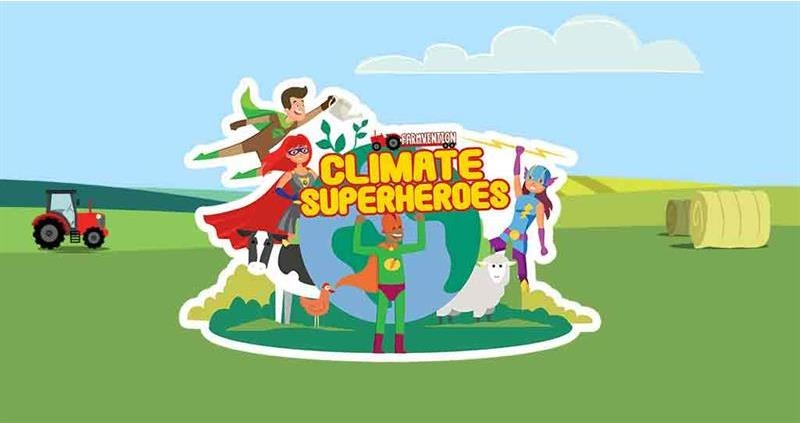 Farmvention (when farming meets invention) is a national STEM competition run by NFU Education and aimed at children aged 5-14 in England and Wales.
The 2020 the challenge was all about the challenges that climate change creates for British farmers and how they are fighting it to become Climate Superheroes.
Entrants were challenged to develop an invention, innovation or idea that would help British farmers care for the environment and reduce their impact on the climate. To help with this, the NFU created brand new interactive 3D farm tours; children can meet Blackbrook Longhorn cattle with Farmer Joe, get inside the cab of a combine harvester with Farmer Olly, see how Farmer Andrew milks and feeds his cows using robots, and find out how The Small Robot Company develops robots to zap weeds and map farms using artificial intelligence.
Do you know a teacher?
If you have children in any school year between Year 1 and Year 9, or know a teacher, please help us spread the word and tell them about our Farmvention competition. Find out more at our dedicated Farmvention website.
Explore our farms and meet our Climate Superheroes
Explore the video below to see what resources we have available for primary school children, and take a tour around arable farmer Olly Harrison's farm. To view the video in full screen, simply click the logo.
Visit the Farmvention website