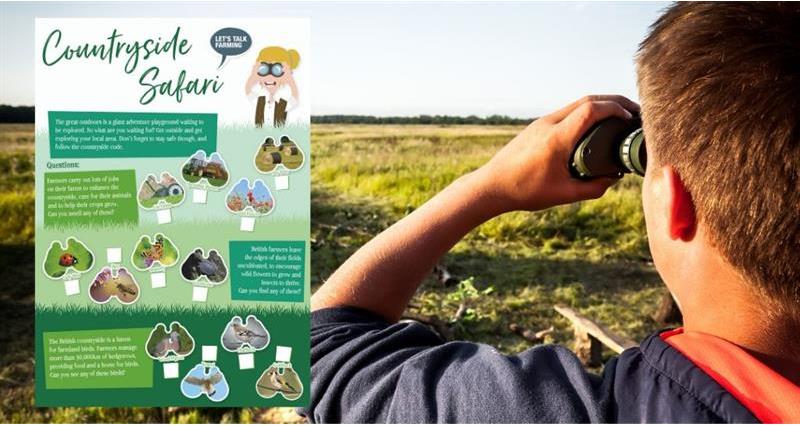 British farmers work hard to enhance the British countryside. They maintain habitats for native plants and animals, maintain footpaths, protect watercourses and support wildlife species.
We've got a dowloadable 'Countryside Safari' activity for you to print off and take with you when out and about exploring your local area. Click on the image below to download your activity sheet today.
Before you head out, why not read up on the Countryside Code to make sure you're well prepared.
So what are you waiting for? Get outside and start exploring your local area.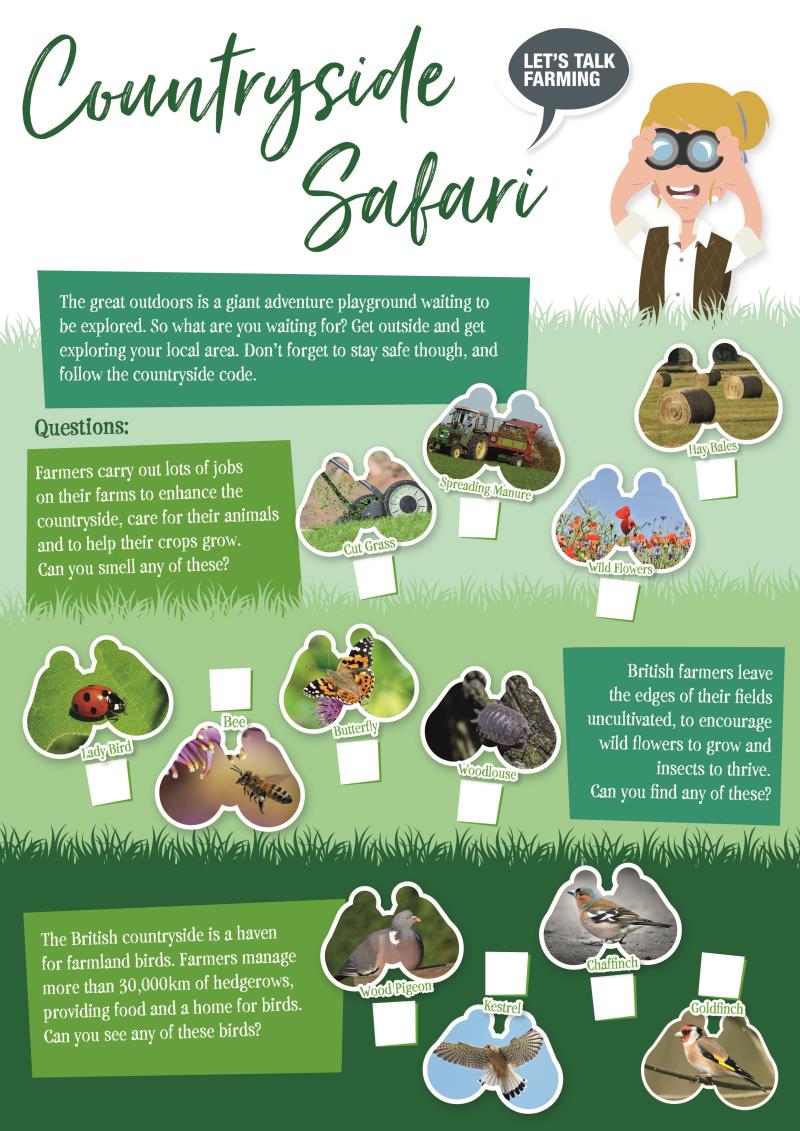 We'd love to see some pictures of you enjoying the countryside. You can email us at
bGV0c3RhbGtmYXJtaW5nQG5mdS5vcmcudWs=

or use the #BackBritishFarming on social media.