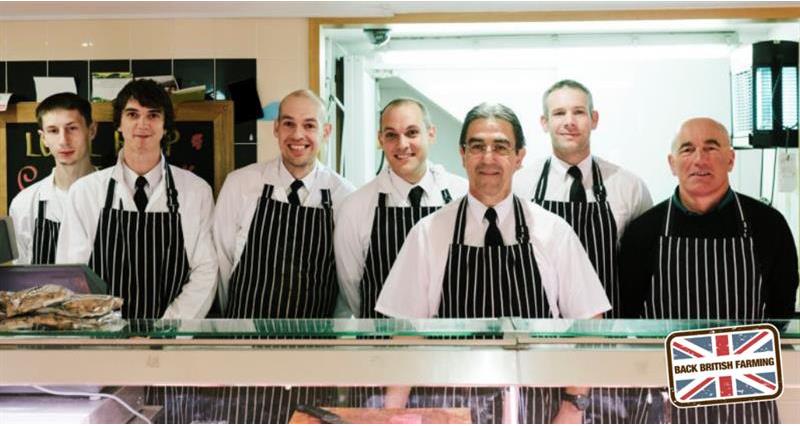 There are lots of different outlets you can shop for meat - from supermarkets to farm shops and local markets to deli counters. For lots of families, the weekly food shop includes a trip to the local butcher's counter.
Most butchers love to chat, so make the most of their knowledge – you never know, they might be able to tell you something new!
1. What cut of meat do I need?
We've all been in that situation where you know what you want to cook but you don't know which cut of meat is best for the job. Think of your butcher as a walking encyclopaedia. With literally hundreds of options available, asking them is your best bet to getting the right cut of meat for the dish and to suit your budget.
2. How much meat should I buy?
One of the most common things that people are worried about when buying from the butcher is how much to buy. Simply tell your butcher how many people you're feeding and they'll give you an idea of how much you need. It can also be more cost effective as you only buy what you need.
3. Where does the meat come from?
Labels on pre-packed meat make it easier to know where it's come from. And if you buy Red Tractor labelled food when shopping at a supermarket, you know it's come from a UK farm. Butchers shops are known for their impressive display counters, but don't forget to ask the butcher the origin of the meat they are selling. Most butchers will have good relationships with the farms they buy from and might have even visited the farms themselves. Be confident you are backing British farming and putting British meat on your plate.
4. How do I cook it?
Butchers are a great source of knowledge when it comes to telling you more about the less common, but nevertheless tasty cuts of meat. And they might even be on special offer! Don't be afraid to ask your butcher for some cooking tips – it could be the new family favourite!
5. Can you help prepare the meat?
From de-boning to butterflying most butchers are more than happy to help prepare the meat for you, but if you want to do it yourself they can point you in the right direction and give you tips on how to do it yourself.