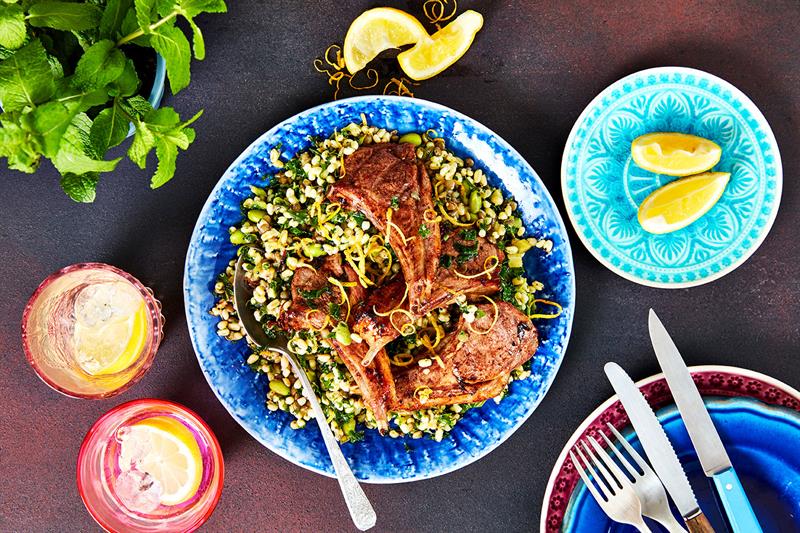 These tasty lamb chops are simply seasoned with salt, pepper and fresh lemon zest then grilled and brushed with a mix of maple syrup or honey, balsamic vinegar and ground cinnamon. The chops are served with a delicious tabbouleh or bulghur wheat salad.
Serves: 2
Prep time: 5 mins
Cook time: Under 15 mins
Ingredients:
4 lamb chops or cutlets
Grated zest of 1 lemon
2 tablespoons good balsamic or red wine vinegar
2–3 tablespoons maple syrup or honey
½ teaspoon ground cinnamon
Extra lemon zest, to garnish
Method:
Season the chops and coat with the lemon zest all over.
Cook under a preheated moderate grill or prepared BBQ for 5–7 minutes on each side.
Meanwhile, in a small bowl, mix the vinegar, maple syrup or honey and cinnamon together.
Brush the chops with the glaze on both sides. Return and cook for a further 1–2 minutes on each side.
Garnish the chops with the extra lemon zest and serve on a bed of grained salad.