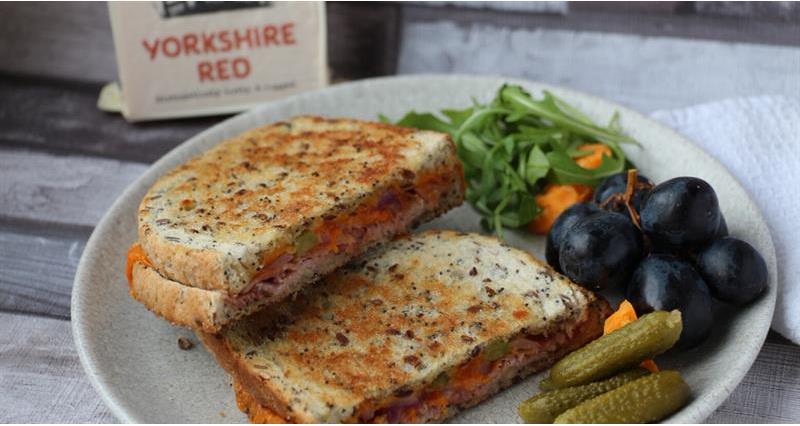 The Ploughman's toastie uses Yorkshire red cheese with ham, pickle and gherkins to pack a punch.
Ingredients
2 slices of thick white bread
2tsp of Yorkshire Butter
50g of thinly sliced Yorkshire Red Cheese
1 slice of Ham
1tbsp of Pickle
1 sliced Gherkin
Method
Preheat a frying pan over medium-high heat.
Spread one side of each slice of bread with 1 tsp Yorkshire Butter.
Spread the pickle on one side of the bread and top with ham and the cheese the place the other slice of bread butter side up.
Place butter-side down in the hot frying pan. Cook until the sandwich is golden brown and the cheese is melted, about 3 – 5 minutes per side.
Top with a sliced gherkin and enjoy!