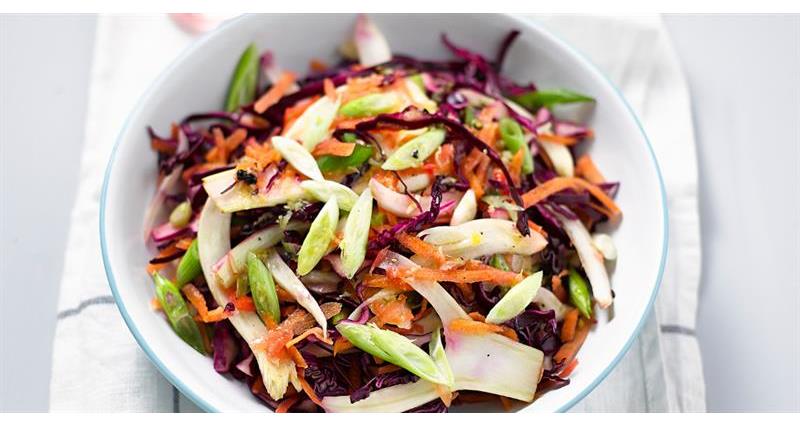 Preparation time: 10 minutes, plus chilling time
Serves: 4
Ingredients:
Small head of red cabbage, shredded into thin strips
1 large fennel bulb, trimmed, halved and sliced thinly
2 large carrots, grated (squeeze out excess moisture using a clean tea towel or kitchen towel)
4 spring onions, trimmed and chopped
1 teaspoon grated fresh ginger
50ml fresh orange juice
2 tablespoons extra virgin olive oil
2 tablespoons cider vinegar
Salt and pepper, to season
Method:
In a large bowl, mix together the cabbage, fennel, spring onions and carrots.
Now whisk the ginger, orange juice, oil and vinegar in a separate bowl, adding the salt and pepper once combined.
Pour the dressing over the vegetables and toss to ensure the whole mix has been coated thoroughly.
Cover with cling film and put in the fridge to chill for 20 to
30 minutes.
Mix again before serving.