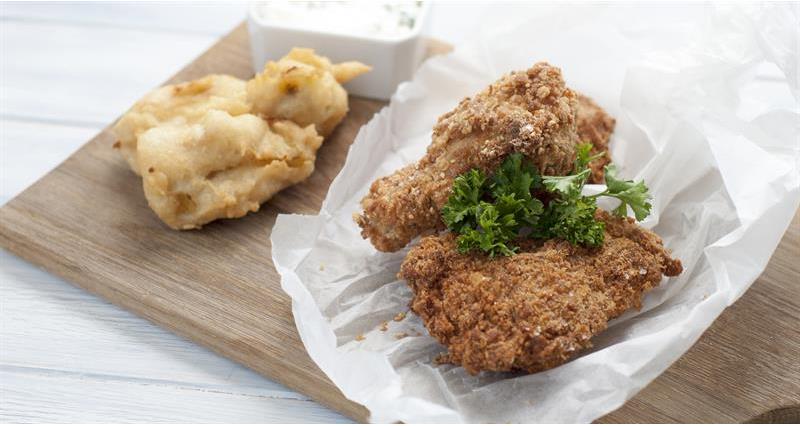 Serves: 4
Ingredients
4 Red Tractor chicken wings
4 Red Tractor chicken drumsticks
100g plain flour
salt
pinch of cayenne pepper
3 medium eggs, beaten
250g fine fresh breadcrumbs
100g cornflakes, crushed
3 tbsp sunflower oil

Method
Preheat the oven to 220°C/425°F/gas mark 7.
You will need three bowls. Place the flour, a pinch of salt and cayenne pepper into the first.
Crack open the eggs into the second bowl.
In the third bowl, mix the breadcrumbs, corn flakes and the oil.
Dip each chicken portion into the flour, then the egg, then the breadcrumb mix - making sure each piece is thoroughly coated.
Put the chicken on a foil-lined baking tray and bake for 30 minutes, until golden brown.